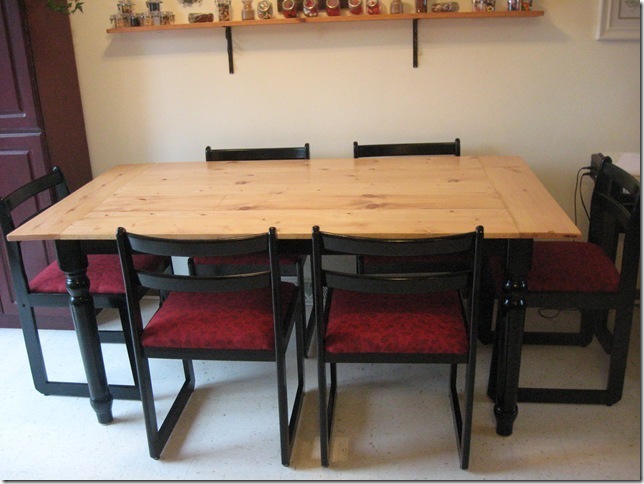 A big thanks to Ana for the original plan and to Kelly Hurt's brag post. Between the two, I got up the courage to repurpose my old table with Ana's farmhouse table. All was done with the Kreg jig so no holes to fill!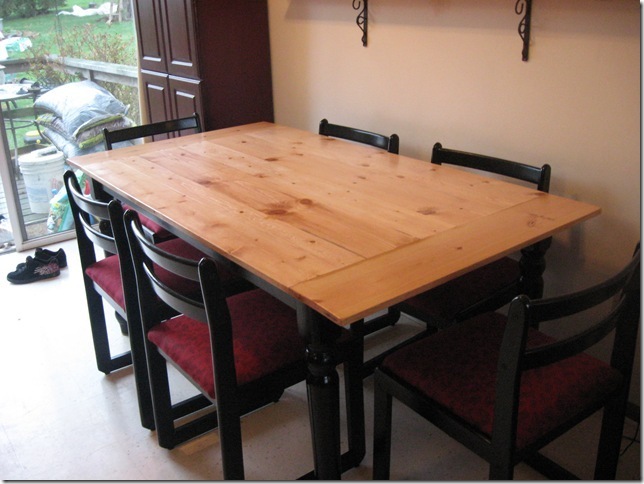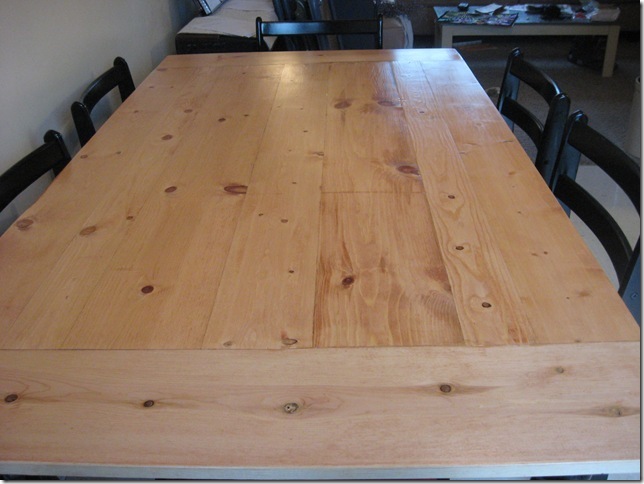 Estimated Cost
$50 for wood and screws...had everything else
Estimated Time Investment
Afternoon Project (3-6 Hours)
Type of Wood
Pine whiteboards
Finish Used
I spray painted the base of my old table with satin black paint and spray poly since it was hard to get into all the grooves. I used wood conditioner on the top, followed by some leftover stain (not sure what color) and then 5 coats of polycrylic.

I used the kreg jig for all my joinery. This is my first major project and only the second using the kreg. I found attaching the bread board ends a little tricky and so the ends sag down a little bit. They're very sturdy though. Rather than making the table in Ana's order, I actually made the entire table top first and then connected it to the table base. I added 5 extra supports under the tabletop to handle the extra weight. Now that it's finished and altogether, I wish i had gone ahead and used 2x boards. I thought it would look to heavy for the base but now I don't think so....there's always next time!
Recommended Skill Level
Beginner