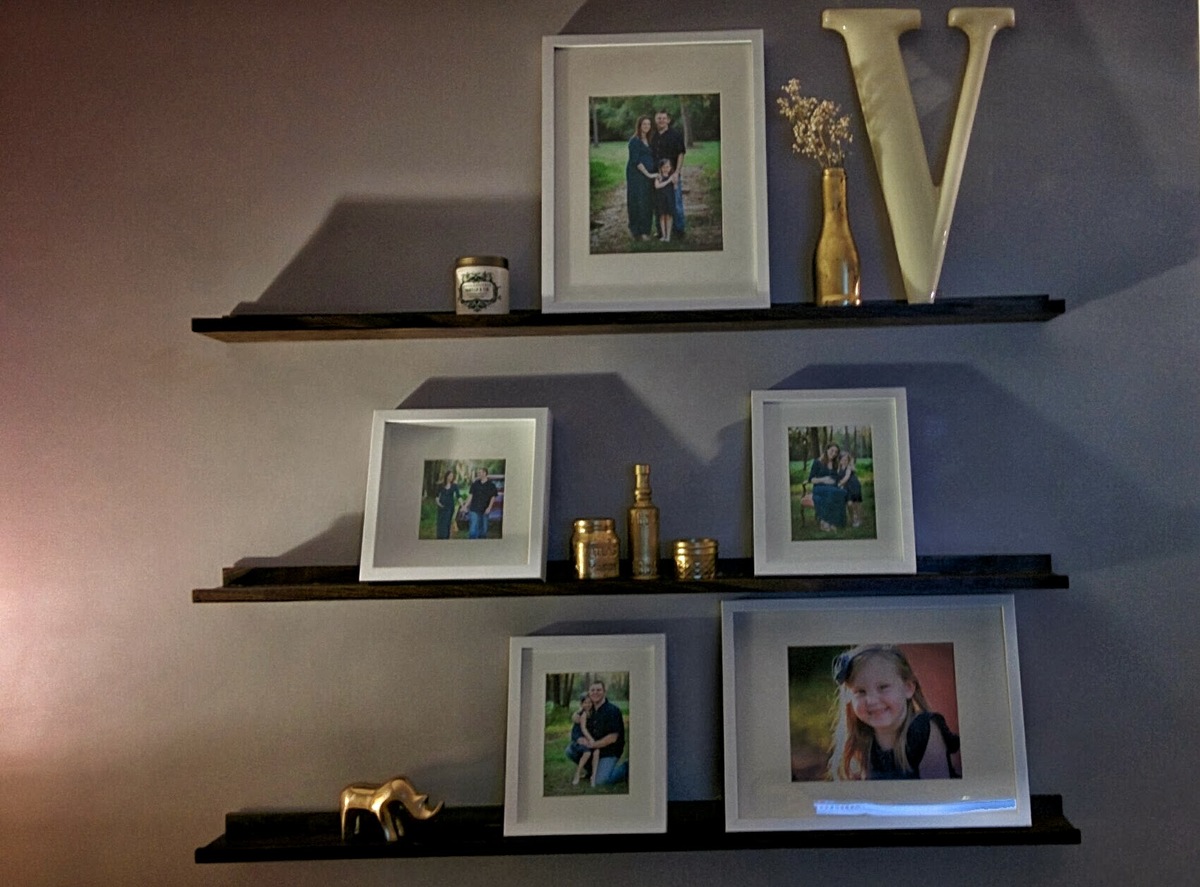 My wife wanted some low profile shelves for pictures on the wall so I decided to throw these together.
I made the "Ten Dollar Ledges" (http://ana-white.com/2010/10/plans/ten-dollar-ledges) from here for our son's room, but my wife did not like how big they were. I decided to make these out of 1/2 inch wood instead of 1 inch.
I bought 1/2" thick common boards. The bottom is a 1/2" x 4" board and the back is a 1/2" x 2" board. The front lip I made by cutting a 2" board in half so I could make 2 lip pieces out of one 1/2" x 2" board. The boards were just clamped and glued together. Use plently of glue and clamp them down on a flat surface. Wait about 30 minutes and then scrape off any dripping wood glue. The trick is to let it dry a little bit so that is scrapes off easily without getting glue all over.
I finished it with Dark Walnut stain and one coat of water based clear coat.
I simply drilled 3 holes in the back and screwed them into wall anchors.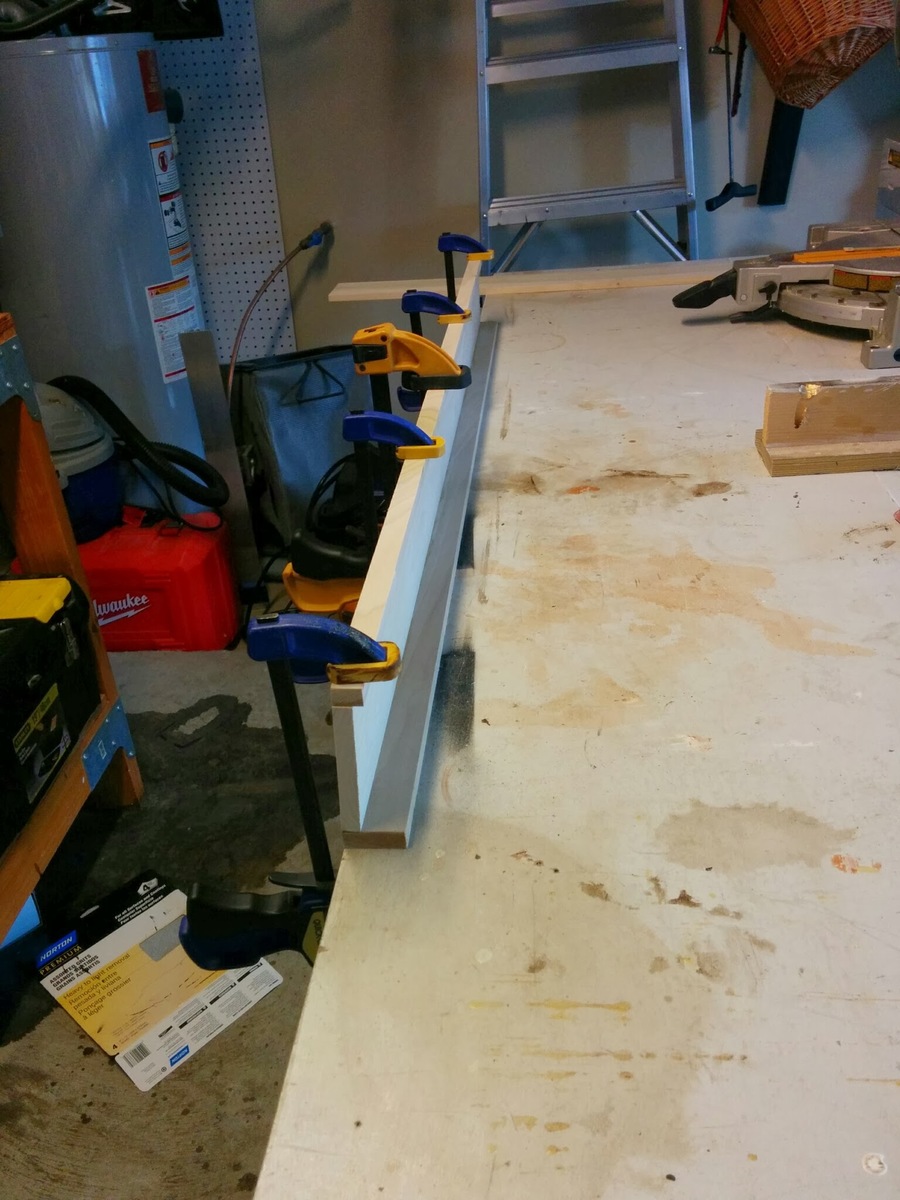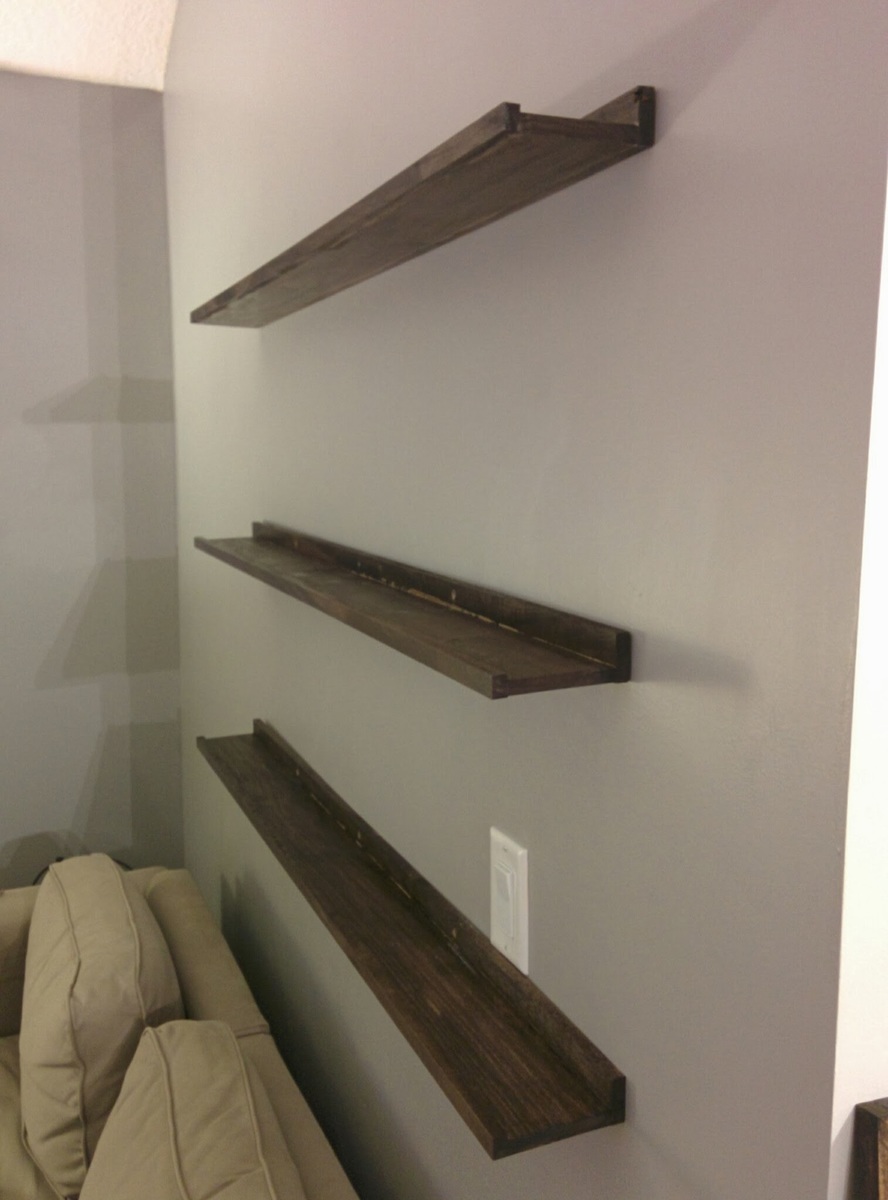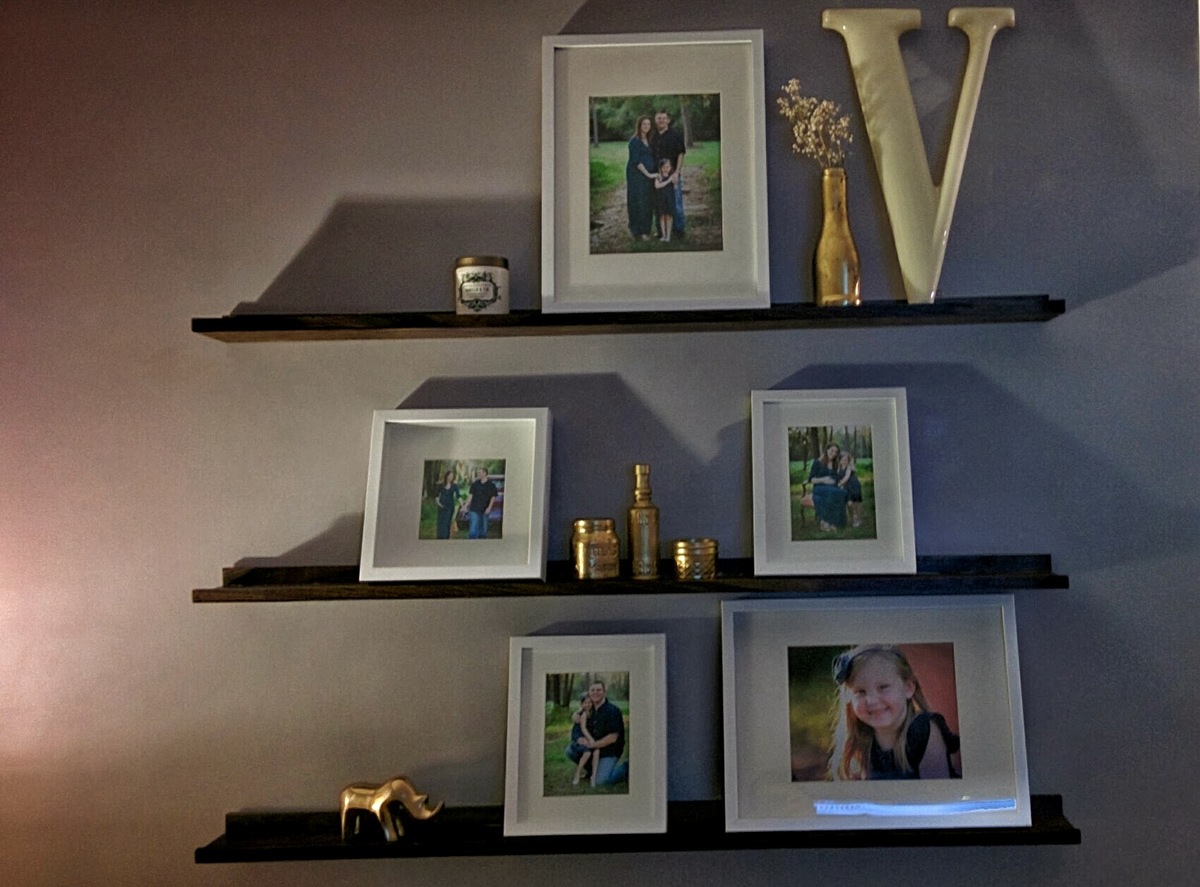 Estimated Time Investment
An Hour or Two (0-2 Hours)
Type of Wood
Common board
Finish Used
Dark Walnut stain with water based Miniwax clear coat.
Recommended Skill Level
Starter Project