I built this chest from the birds and soap wooden cooler plans. I have a Traeger Pellet grill and wanted a place to store my pellets as well as serve as a side-table for my grill. I love how this turned out. I modified the plans to make the chest deeper so I could insert two 5 gallon Home Depot buckets (to store the pellets in). I used redwood deck balusters for the legs and pine for the rest of the chest. The paint is a sample I got from Lowes on sale, then I sprayed the whole thing with Spar Varnish - which I hope will protect it from the sun. The little cat-hook thing on the front is cast iron - a gift from my sister. Then I put some hooks on the side to hold my BBQ tools and voila!
It took me a lot longer to make this than I expected, as I got ill in the middle of the project and had to wait to finish it up. This is the first thing I've made like this and I'm very proud of it!
Thanks so much for the plans Ana and birds and soap.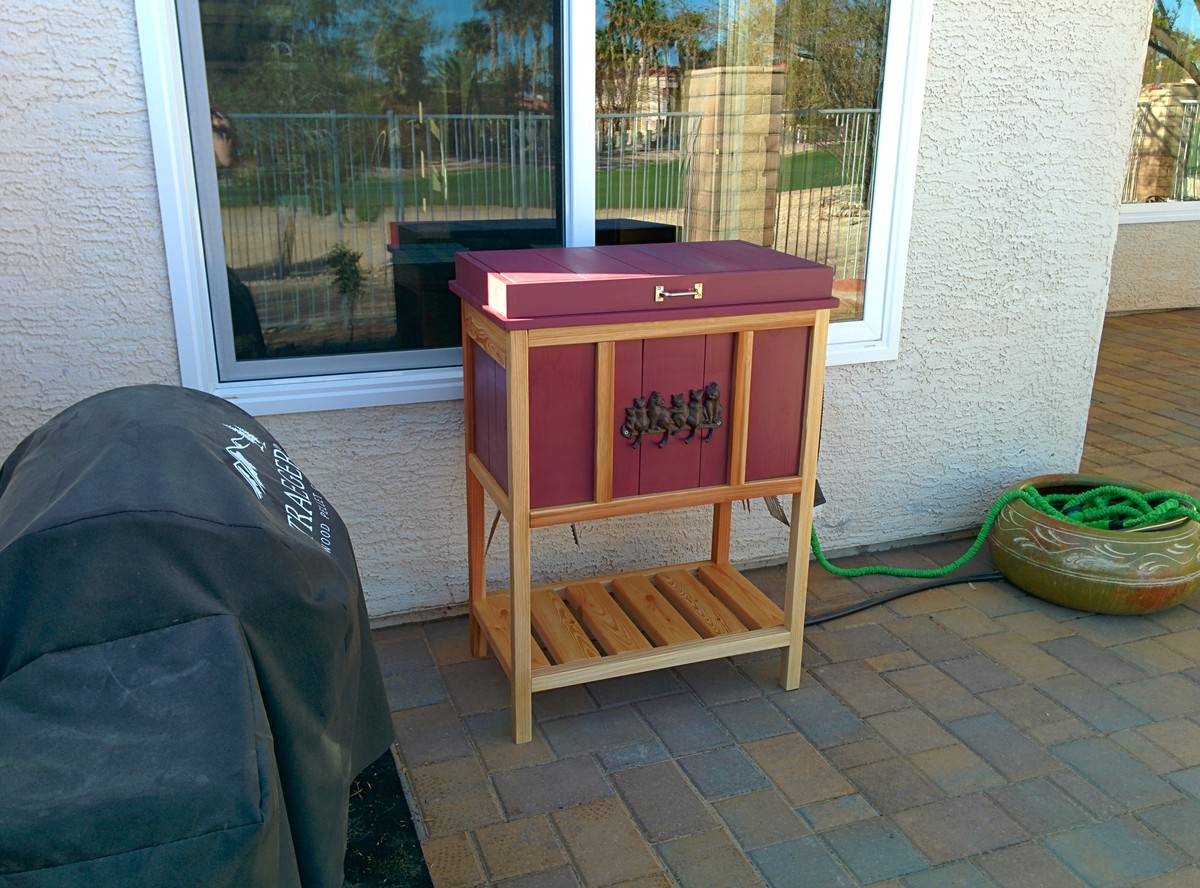 Estimated Time Investment
Week Long Project (20 Hours or More)
Type of Wood
redwood legs and pine
Finish Used
I used a "sale" paint sample (Hotel Saint Frances Sangre De Cristo) from Lowes and spar spray varnish. I painted the pieces before I assembled it, then sprayed spar varnish on the base and top separately, then attached the top with basic outside hinges from HD.
Recommended Skill Level
Beginner