Initially I was simply going to replace the old medicine cabinet with a mirror but my husband insisted that he needed a medicine cabinet. So I built the cabinet. Then I built the mirror. I wanted the mirror to stand upright but the width of the hole left behind by the old cabinet was too wide. I then tried to have the right side of the cabinet remain open but then realized that the door would not open because of the height of the faucet. In the end I had no choice but to make the door horizontal.
Though it's not what I wanted and it is not centered like I would I liked it to be I think it still turned out fine. And the mirror looks fantastic! Better than the pics show.
Most of the wood used were scraps from other projects. Including the trim. The one thing I bought for the project was a mirror that turned out to be the wrong size. It was too large and I did not want to cut it so I used the mirror from the old medicine cabinet. It did have hole where the door handle was which I tried to fill. Now I just try not to look at it. lol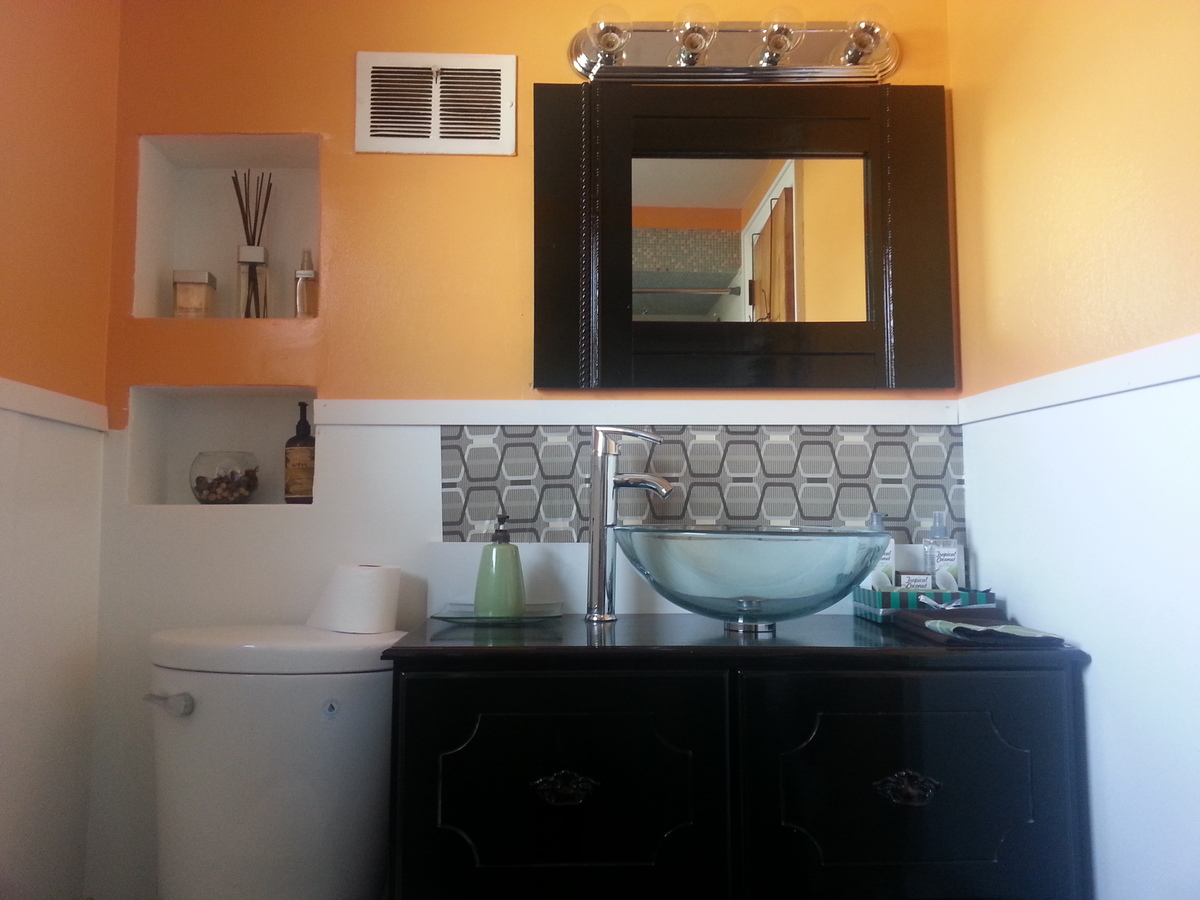 Estimated Cost
$20 for cabinet hardware
Estimated Time Investment
Day Project (6-9 Hours)
Finish Used
Minwax 1-qt. PolyShades Espresso Satin Stain and Polyurethane. I applied it with a sock like I did the vanity but then I did the last coat with a high density sponge (on a stick). A total of 3 or 4 coats. Lost count...
Recommended Skill Level
Beginner