This bed is made specially for a little girl with a doll named Julie, hence the J :)
I would like to say it only took me a few hours, but in reality it took me a week. Mainly because I sand in 3 stages (coarse, medium, fine) and wait overnight between coats of paint and work on multiple projects at the same time. Still a very easy project! (except for the sewing, I'm no seamstress ;))
I used select pine for 1x2's and 1x3's, but I think furring strips are much better because of the rounded edges. Also 2x2's were not select pine and they didn't quite match up with the other boards.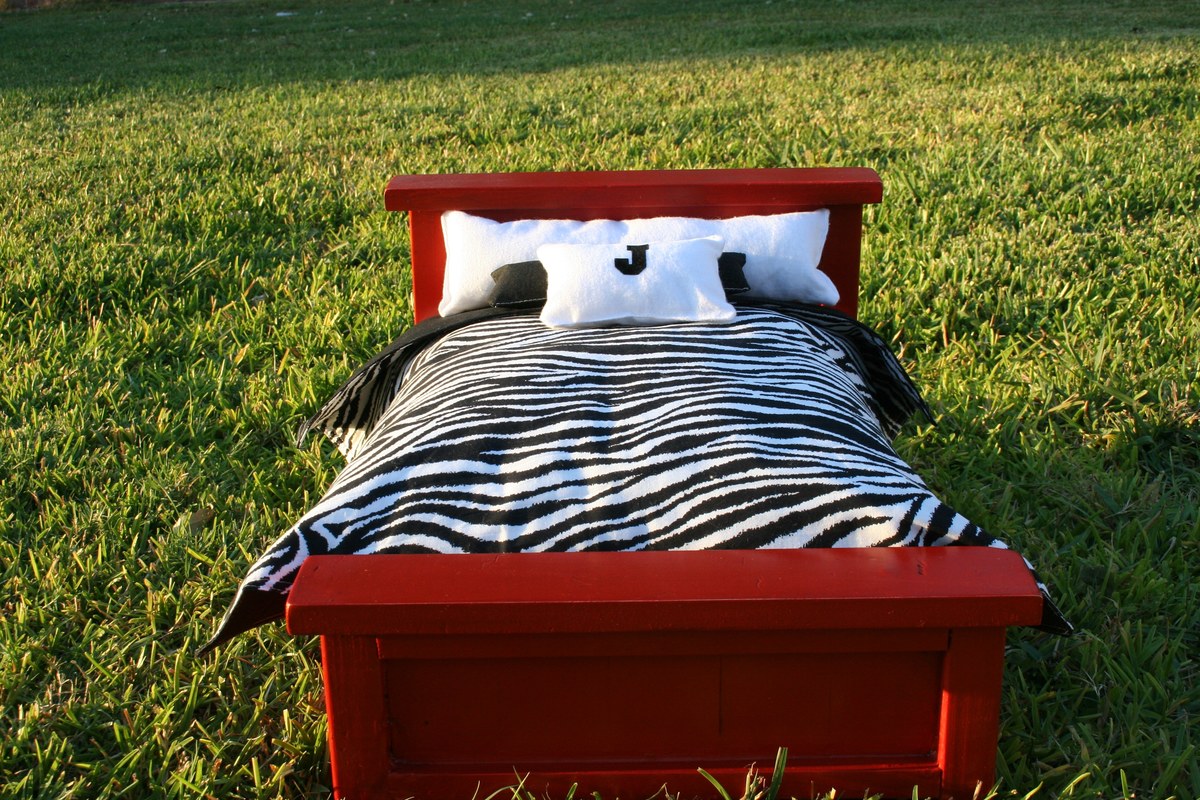 Estimated Cost
~$30 including fabric that wasn't on sale :(
Estimated Time Investment
Week Long Project (20 Hours or More)
Type of Wood
mixed, select pine and furring strips
Finish Used
brushed on primer and two coats of spray paint (color: Paprika) lightly glazed black and wipe-on poly.
Recommended Skill Level
Beginner