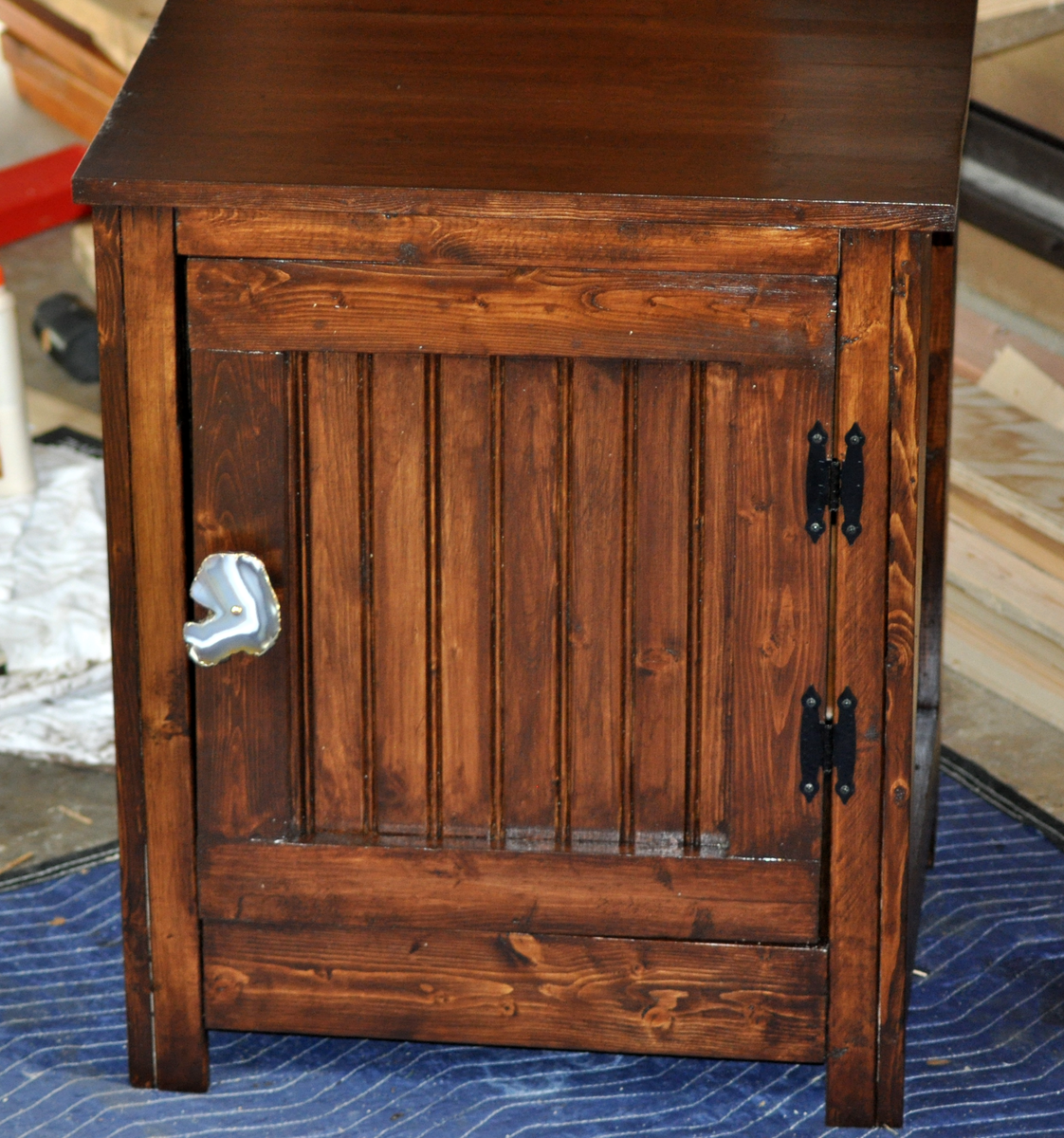 I DO NOT have a Kreg Jig. If you don't have a Kreg Jig, I recommend purchasing small mending plates. I got mine at Walmart, they were $1.77 a 4 pack. I do not recommend using 3 inch nail screws and trying to get them in super straight. While it worked for 3 face frames, the last frame I just could not get to work (maybe I was getting tired). Speaking of tired, I mostly build in the middle of the night while my family is sleeping. If you look closely, I put the 1x2 26 1/2 inch pieces on the front and back frame. Wah wah.... I had to add an extra 1x2 across the top and re-size the 3/4 inch plywood on the bottom.
I'm pretty sure everything went wrong for me with this build but I wasn't going to let a nightstand beat me!
In case you are wondering, the cabinet pull is from Anthropologie. I haven't decided whether or not it's too fabulous for this piece.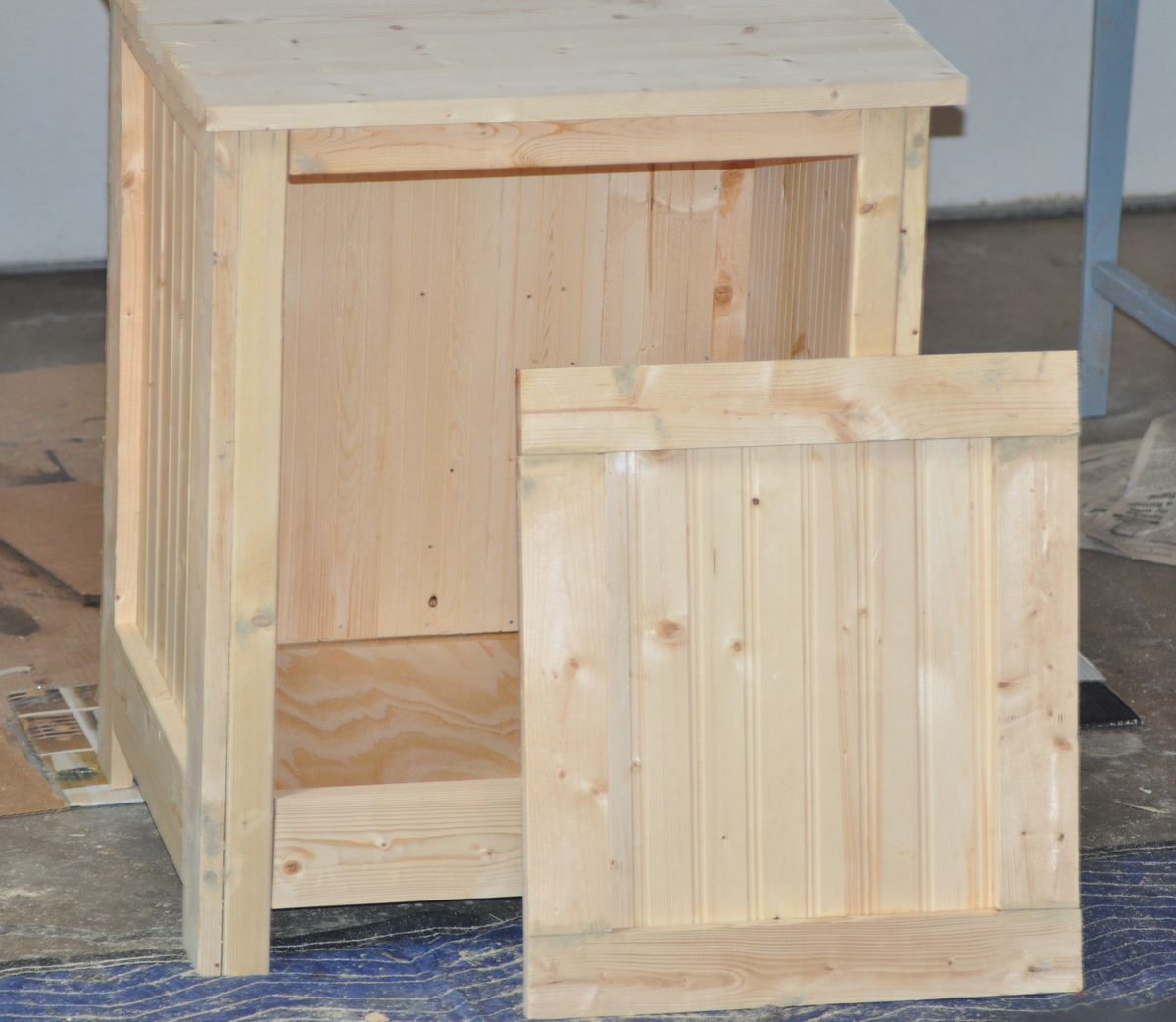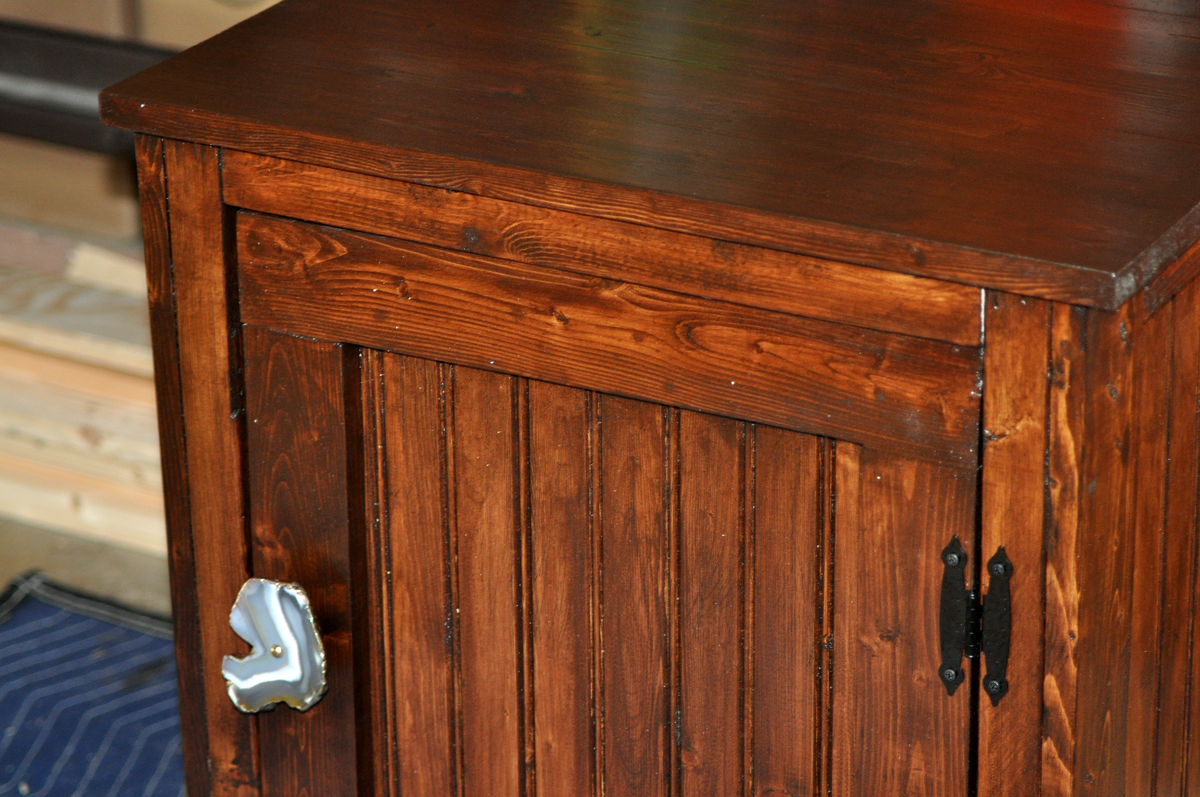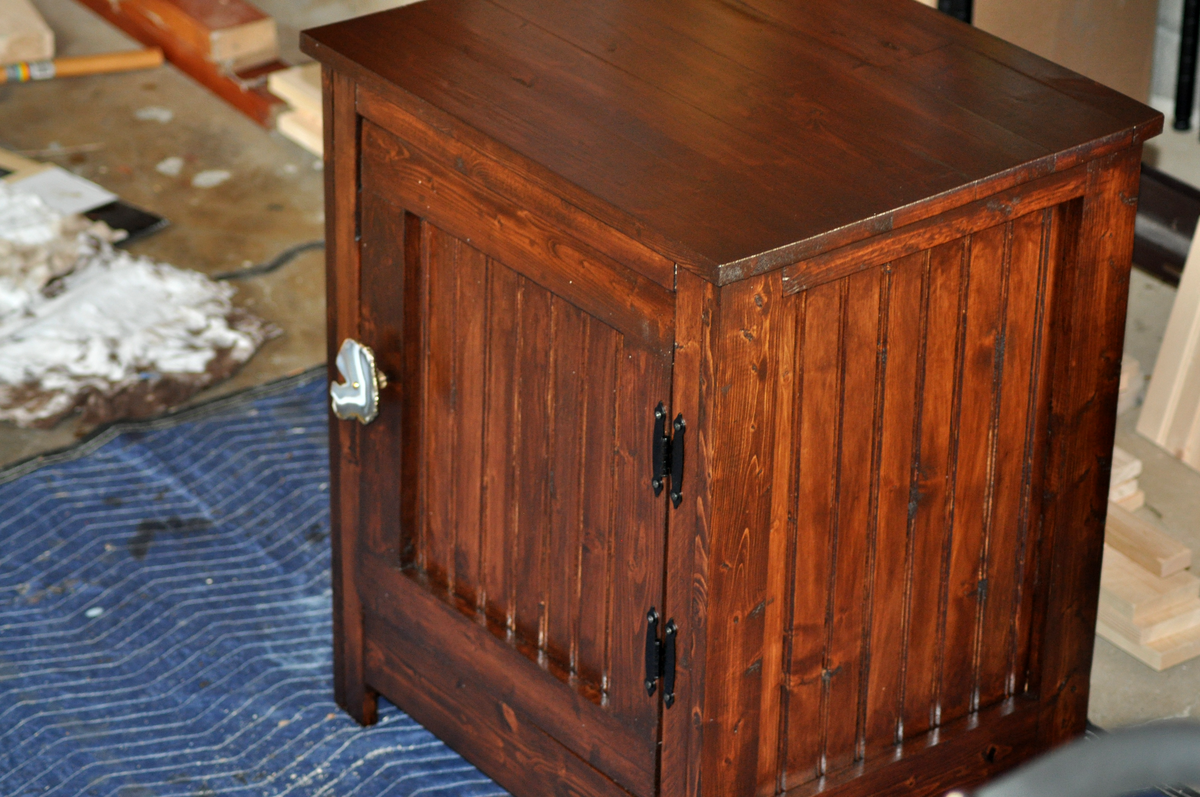 Estimated Time Investment
Weekend Project (10-20 Hours)
Type of Wood
a combination of #2 pine and furring strips
Finish Used
Ha. I stained it with Minwax Gel Stain in Aged Oak and then my husband wanted dark dark dark so I did 2 parts Minwax Wood Finish in Dark Walnut to 1 part Minwax Polyshade in Bombay Mahogany. Then somewhere along the lines I sanded it all down, put mineral spirits on it and stained it with Rustoleum Dark Walnut. I touched it up using Minwax Gel Stain in Dark Walnut. Then finished with Minwax Polyurethane in Satin.

TLDR: I could never reproduce this color again. Ever. That is all.
Recommended Skill Level
Beginner