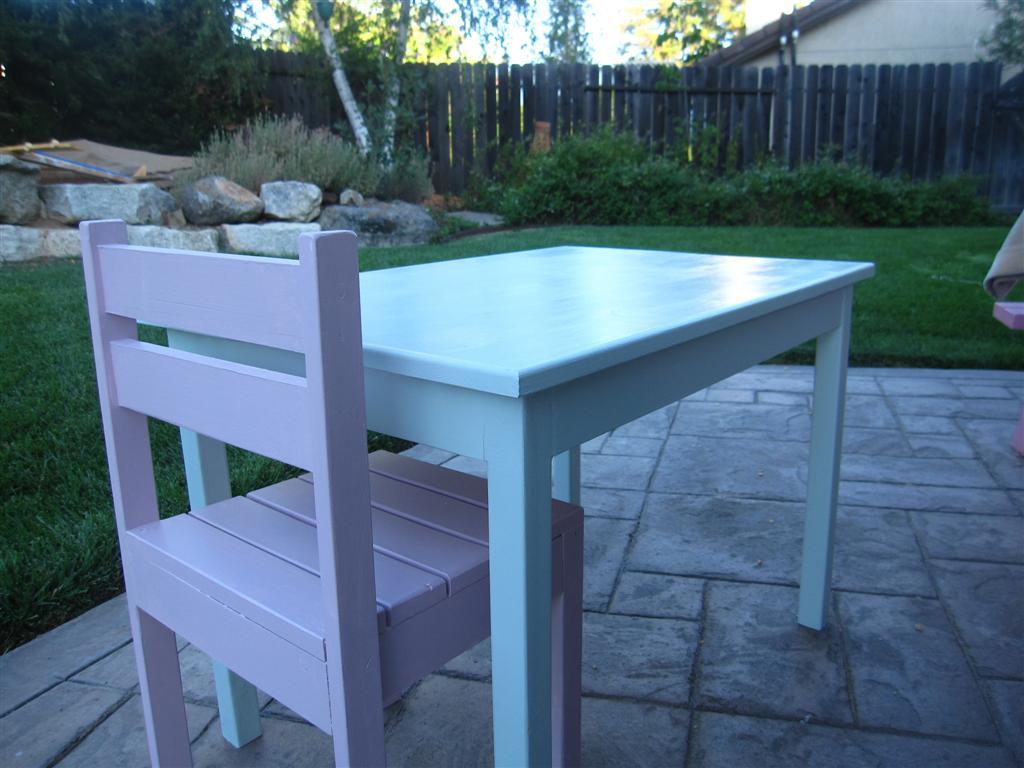 A nice and easy project for little people to enjoy getting in and out of chairs without worrying parents!
Used a router first time to soften the edges of the chairs and table. Also used a plug maker to fill up the counter sink holes. Love that stuff.
Didn't want to make all the chairs at once to figure out how I can improve on my process, and now I know that I should
1. Paint the slats prior to installing
2. Use router on the slats prior to installing
3. Use kreg jig to install the slats
Planning on making more chairs, or one more chair and 2 stools. Not sure yet.
As always, painting took the longest and I am not done yet. Will give a Minvax polycrylic gloss finish before putting into use.
Estimated Time Investment
Day Project (6-9 Hours)
Finish Used
Oops paint from Home Depot :) Love those surprises and prices!


Recommended Skill Level
Starter Project