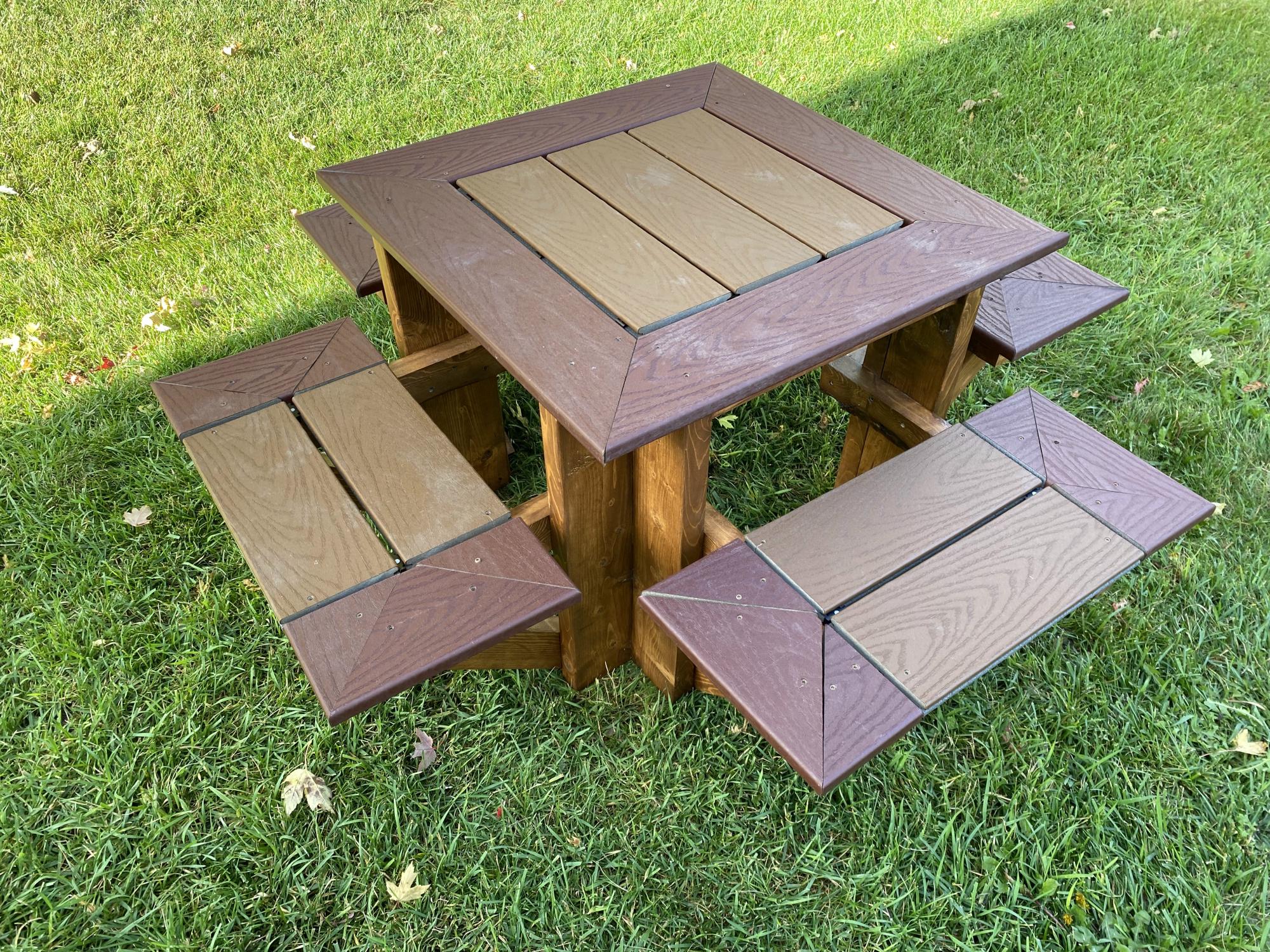 I love the design but needed it to fit my young kids instead of adults. So I modified the scale of this plan to make it fit my kids. The other kids picnic tables we have tried all had some negatives to them. Additionally, it seems if my kids are sitting next to each other there will always be fights and/or someone bumping their brothers plate on the ground. So the four sided table was a must and it apparently is not a very common style. That was why I fell in love with Ana Whites design.
I had just completed a deck and had leftover materials. This table was designed to compliment the deck - using the leftover Trex decking materials for the top and seats. This also led to some of the design decisions on how I altered the seat design to match the look and style of my deck.
This was a great project and a VERY sturdy table. It's rugged, heavy, and easily holds adults as well.