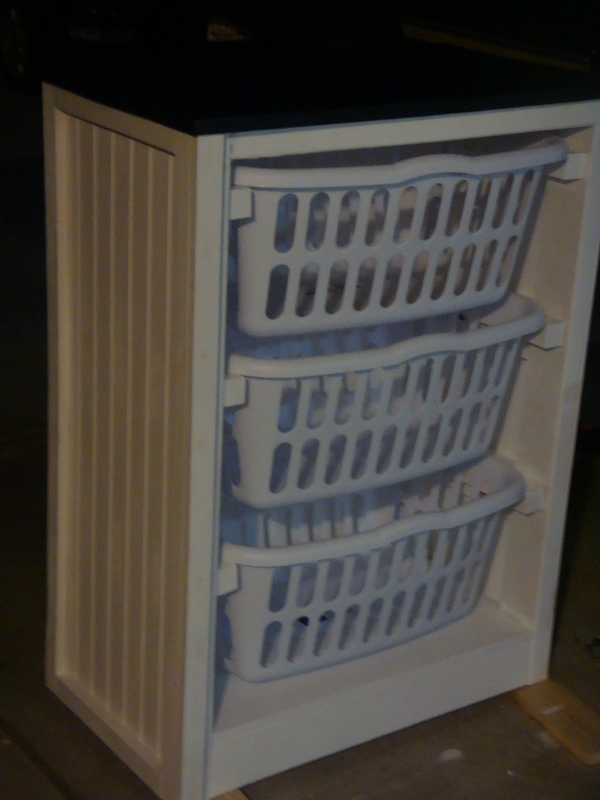 I built this 3 times, the first time, I wanted to beef it up, so I took it apart and decided that I was going to use a frame to make it more sturdy. This was for my 6'4 football playing husband, wanted a place for his sweats, jerseys, etc, so the 2nd one is the white beadboard one in the pic....Then, when I finally did move it into the house, boy I missed it in the garage. I had been using the baskets for my paint brushes, tack clothes, tarps, etc.....So, I built another one, just for me and my sundries. That's the one you see in the pic that is just the frame with baskets. My 180 6 ft tall son actually was caught sitting on top of it, and I'm proud to say, it held, no problem. I love Ana's plans, you can follow to the tee, always a good idea, or add in your own flavor. It's like adding your own spice to the soup. This is one of my favorite pieces to build, used my kreg, and the one that gets the most compliments and requests. For the top, I didn't have a 1x16 on hand, so I kregged together 2 1x8's. Absolutely beautiful.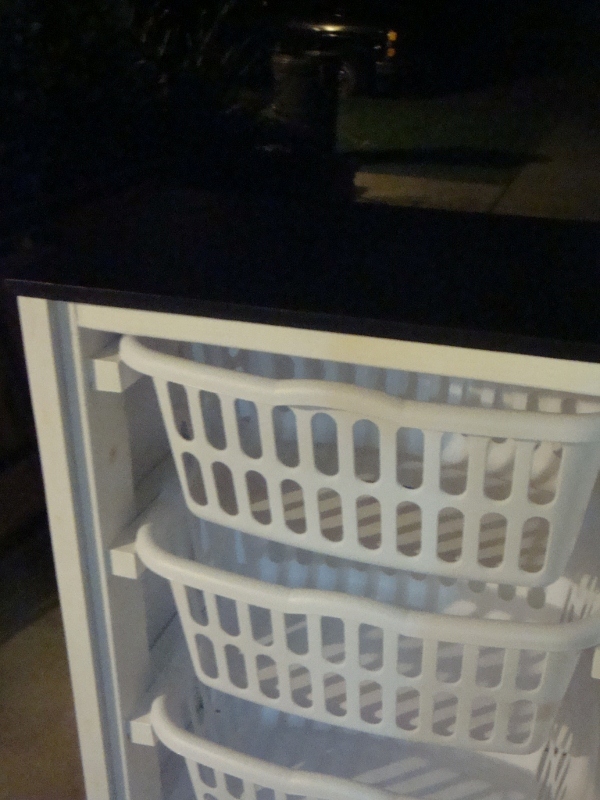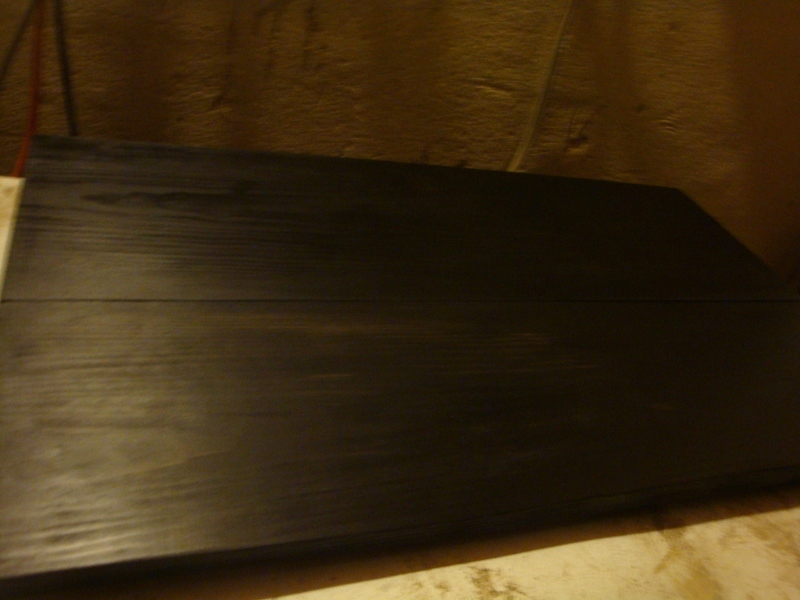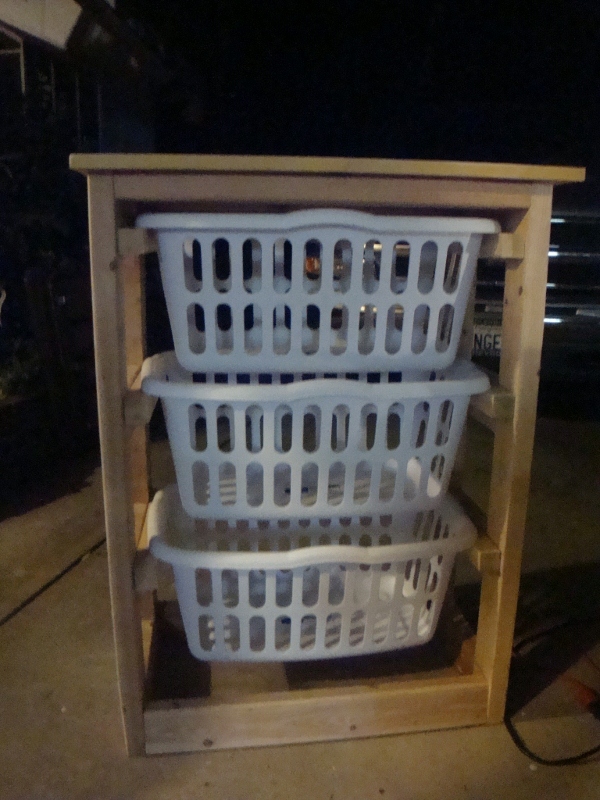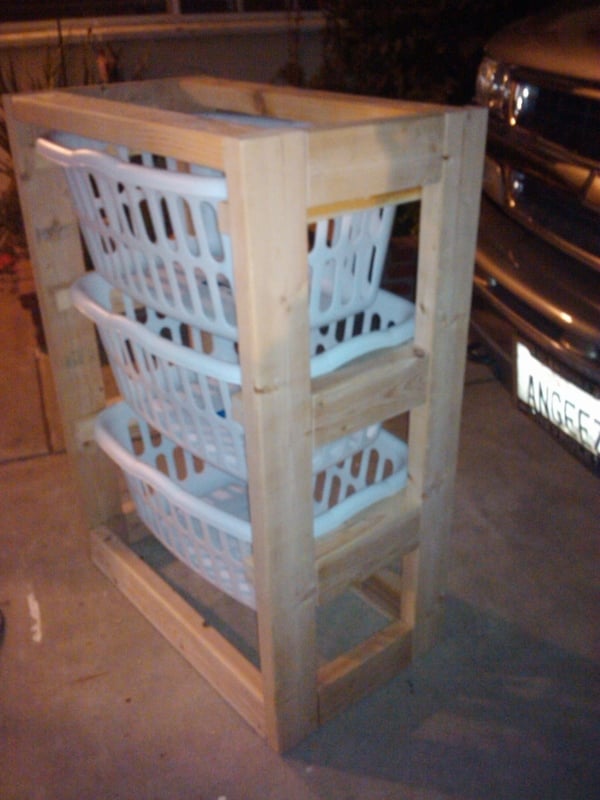 Estimated Cost
Beadboard was the biggest expense, 19.00 wood-18.00..38.00 total
Estimated Time Investment
Weekend Project (10-20 Hours)
Finish Used
wood body kilz x2, sanded in between, then 2 coats of Behr semi gloss Utra White. Top pine is sanded, then 2 coats of Black Onyx stain, sanded in between then coated 2 coats with Polyurethane.
Recommended Skill Level
Intermediate