Maddie needed a little extra boost to comfortably reach the bathroom sink. She loves this stool!
I modifyed the Simplest Stool to be oober short, and painted the design using leftover wall paint samples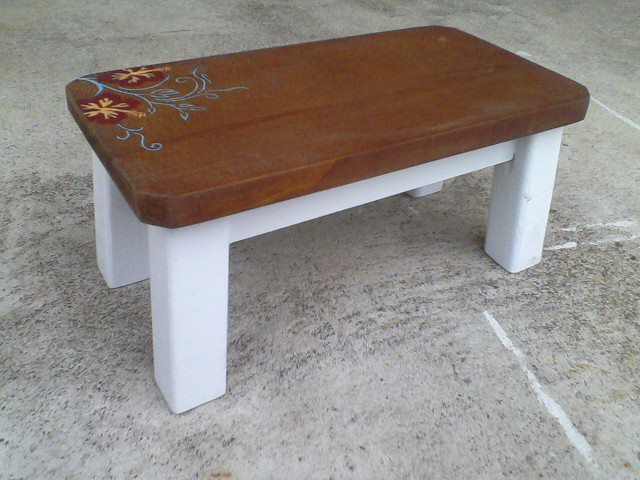 Estimated Cost
$0, used scraps and leftover stain and paints
Estimated Time Investment
An Hour or Two (0-2 Hours)
Finish Used
Minwax Spray Stain (Color was either Early American or Gunstock), White Spray Paint, Minwax Spray Clear Coat, and wall paint samples for design.
Recommended Skill Level
Starter Project