I decided to build a dining table after finding Ana's site and being encouraged from the straight forward plans and great brag posts.  Thank you for the encouragement, Ana!
This project took much longer than anticipated since we changed around the plans, used mahogany which is unforgiving, and I'm a bit of a perfectionist so we spent a lot of time on each step to make sure things were correct.  In terms of modifications, we used 1x12, 1x10 and 1x8s on the table top.  We only made two pedestal legs so we could fit chairs on the end.  The overall dimensions are 96.5" x 46.5" x 29".  We kind of fell into those dimensions after having to change things to make sure the breadboards fit properly.
I'm happy to share any additional plans/information with folks who want to build a similar table.  We didn't use a stain but rather just 3 coats of MinWax Wipe-On Poly.  It really brought out the beauty of the grain and color of the wood!
Thank you again, Ana!  I hope future generations will keep this table and think it's cool that their family made it.  I'm planning to have a plaque engraved with our names and the date to attach to the table as well.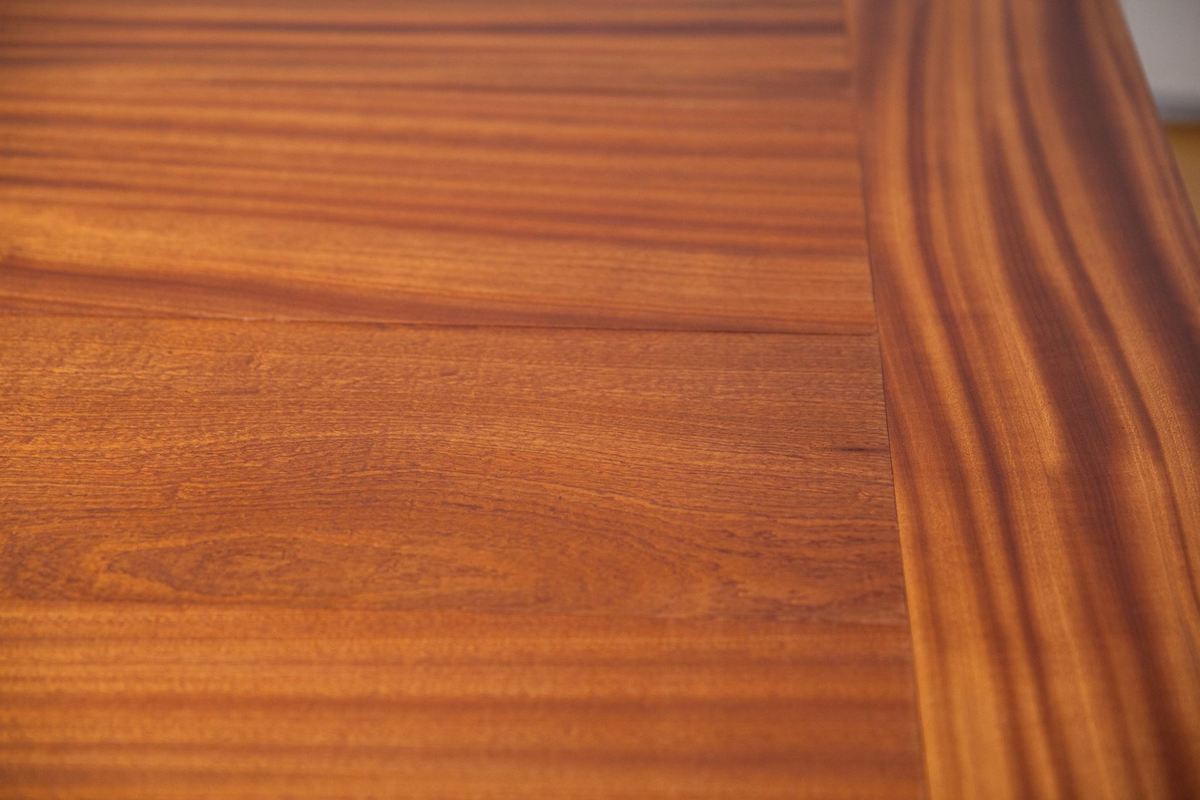 Estimated Cost
Since we used mahogany it was much more expensive. We spent ~$1700 on the wood alone, nevermind the tools etc.
Estimated Time Investment
Week Long Project (20 Hours or More)
Finish Used
MinWax Wipe-On Poly
Recommended Skill Level
Intermediate