This was a great project to do - fairly easy. About the hardest thing on it was the scroll work for the shelf brackets, but that really wasn't bad.
I built this entry shelf from Ana's book (pg. 37) for a client who was looking for something to place his brothers ashes on - a memorial shelf as I'm calling it. I altered the dimensions of the project to fit the clients needs.
I used Minwax Color Express for the first time on this project and I was quite surprised with how easy it was to deal with. I do wish I had stained the pieces first, but because of how it came together, I really needed to put off the staining until the end.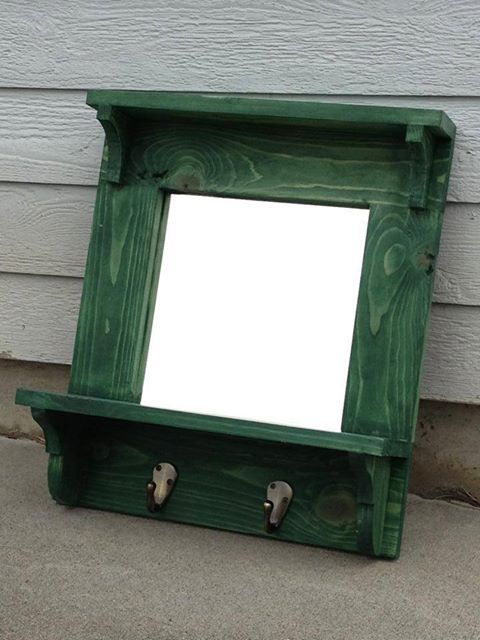 Estimated Time Investment
Afternoon Project (3-6 Hours)
Type of Wood
Pine - whitewood - basic S4S lumber from Home Depot
Finish Used
Minwax Color Express - in Emerald. No top coat, really doesn't need it!
Recommended Skill Level
Intermediate