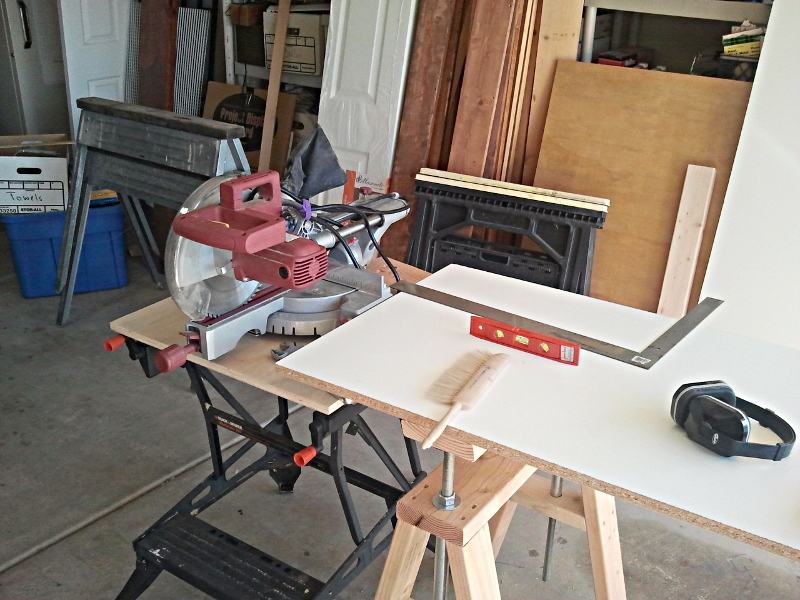 $120 for 2 bases, one top ... less if you have scrap lumber and pipe
The hard part of some woodworking is what to do with the stuff BEFORE and AFTER it goes through the tools.
We need an infeed and outfeed table for routers, drill press, and saws but have no room to install a permanent workbench with an adjustable tool lifter.
We saw the coffee table to desk height adjustment mechanism and lightbulbs went off! This adjusts! We can take the top off! It stores!
The first photo shows it adjusted to align with the miter saw's cutting area.
As built, there are a couple of changes:
1 - It's taller. Lowest table height is about 30" ... add 8 inches to each leg.
2 - We only used 1 leg brace, about half way down the leg. Cut it to fit after you get the legs screwed to the top.
3 - the wobble of the adjustable bar on the threaded rod is not good for precision woodworking ... the second picture shows the guide pipe that keeps the threaded rod straight up and down.
4 - No pocketholes (sorry Anna) because this is a workbench, not fine furniture.
5 - The tops are cut from one sheet of 4x8 3/4 in melamine coated MDF ... 2 are 2x6 and one is 2x4.
This could also make an adjustable craft table. Raise or lower it to handle fabric for your sewing machine.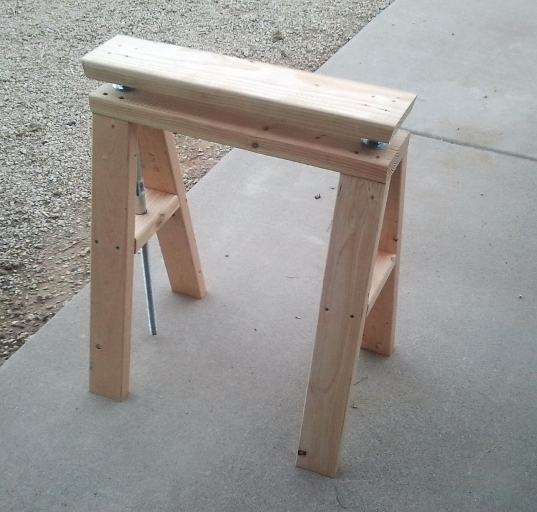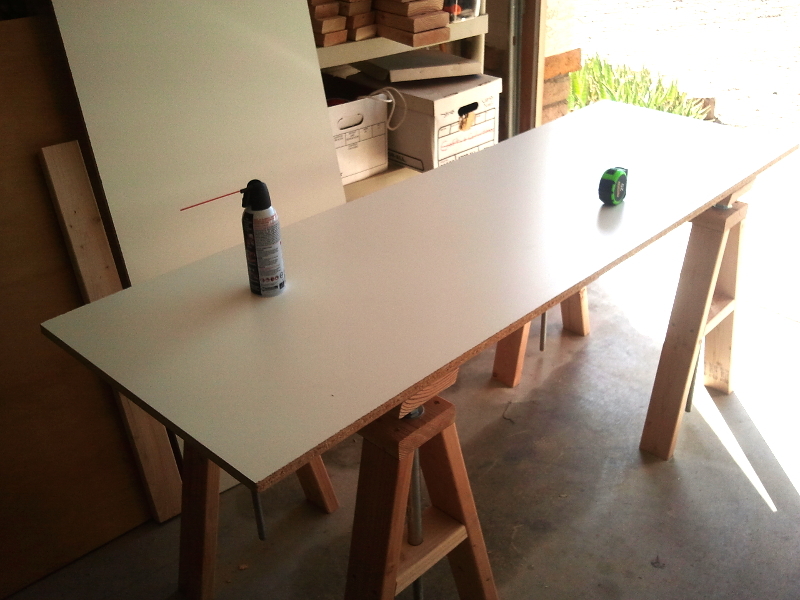 Estimated Cost
$120 for 2 bases, one top ... less if you have scrap lumber and pipe
Estimated Time Investment
Day Project (6-9 Hours)
Type of Wood
construction lumber and melamine coated MDF
Recommended Skill Level
Intermediate