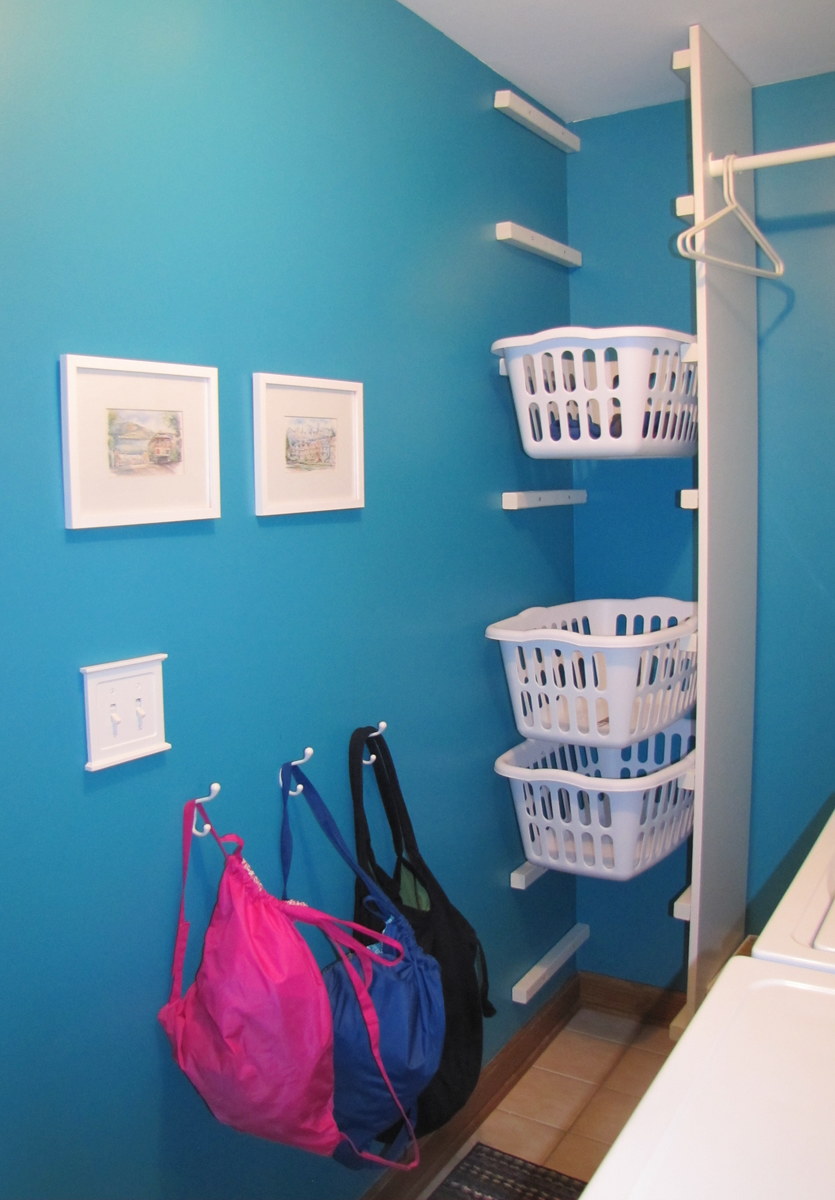 I modified the laundry basket dresser that you made. Here's the end result :) I allowed the baskets to hang out farther that the side due to limited space for the built in "cabinet." You can not see it in the photo, but we then wrote "dirty" in red on one end of each basket so that I know easily which baskets contain clean unfolded clothes and how much laundry I still need to do. Each person has their own "hamper" basket in their room that gets put into here when it's full and they replace it with an empty one from the rack. It's been working like a charm!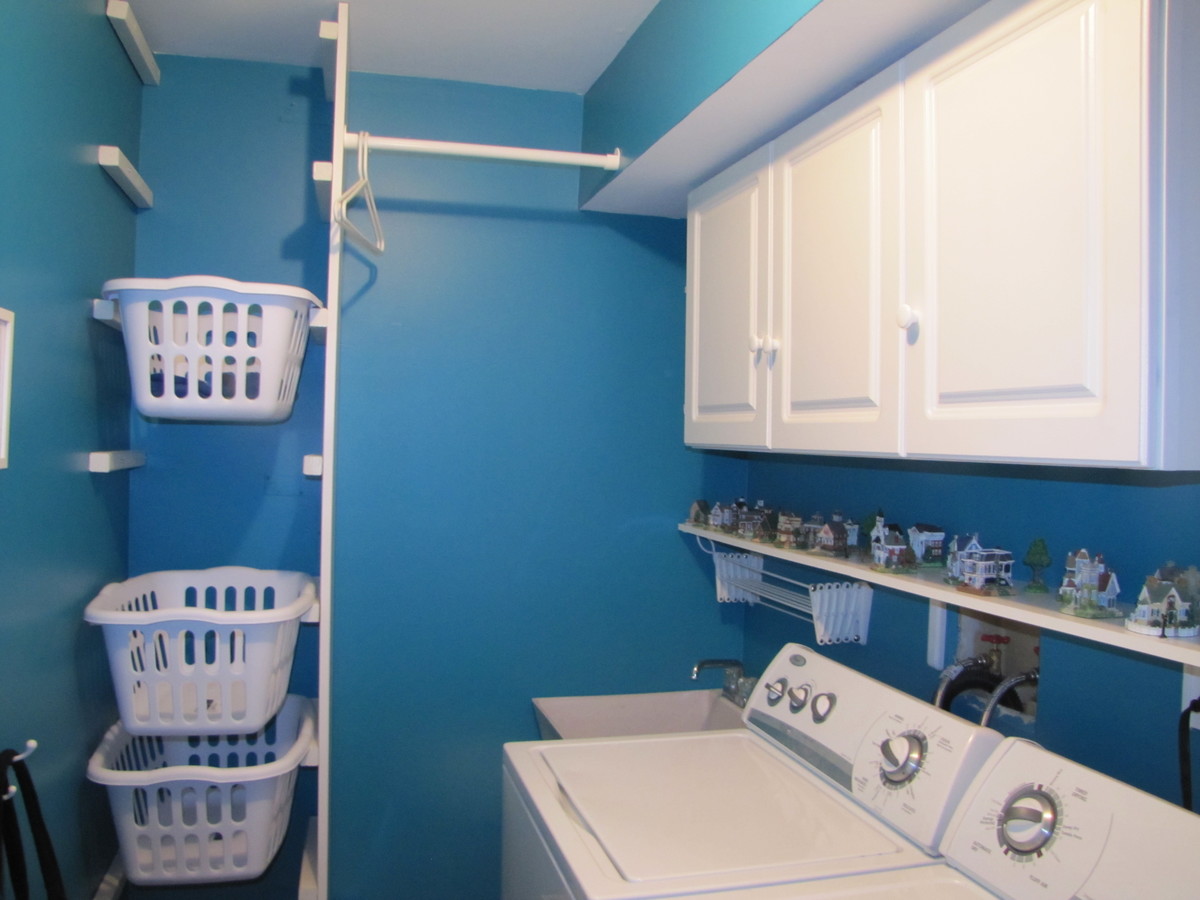 Estimated Time Investment
An Hour or Two (0-2 Hours)
Finish Used
* 3 bent metal T brackets (pre-bent) to attach the long board to the wall.
* 16 2x2s each 16 inches long - color matched a quart of paint to match the tall white board - I painted these on three sides before I attached them to the wall and the long white board
* 15"x8ft white board sold in the lumber department
* 16 screws with anchors for the drywall side
* 16 screws that are approximately 2 inches long (check this, because my memory is fuzzy on how long was too long and would poke holes through the white board)

Then just follow the plans for the dresser. The 2x2s will hang off the back of the tall white board by about an inch, but to finish that off you can just add a nice piece of trim (I have not done that yet).
Recommended Skill Level
Beginner