I was so excited to find these plans because I wasn't thrilled with the idea of paying a lot of money for a play kitchen that was mediocre. I was inspired by other brag posts to modify the plans to suit my needs so I did just that.
The fridge, following the advice of others, was made taller to give a little more realstic ratio. The biggest difference is that I knew I wanted three pieces: the stove, the sink, and a prep counter, so I made all three without tops and screwed them together.
The stove I measured and made a nice white surface that covered the entire oven and stuck out a little to the left. I painted and attached 4 black circles as the burners. I also managed to find a cookie drying rack that was the perfect size for this plan and mounted it inside instead of a shelf.
For the remaining areas, I got lucky and found a clearance countertop at my nearest Lowes so we cut that down to size and attached it to the sink/prep counter to combine them. We also cut a hole in the center for a metal mixing bowl used as the sink, and included a cheap bathroom faucet to complete the sink. The curtain was a custom sewn addition by me to simply give it a different look than the shelves to the right.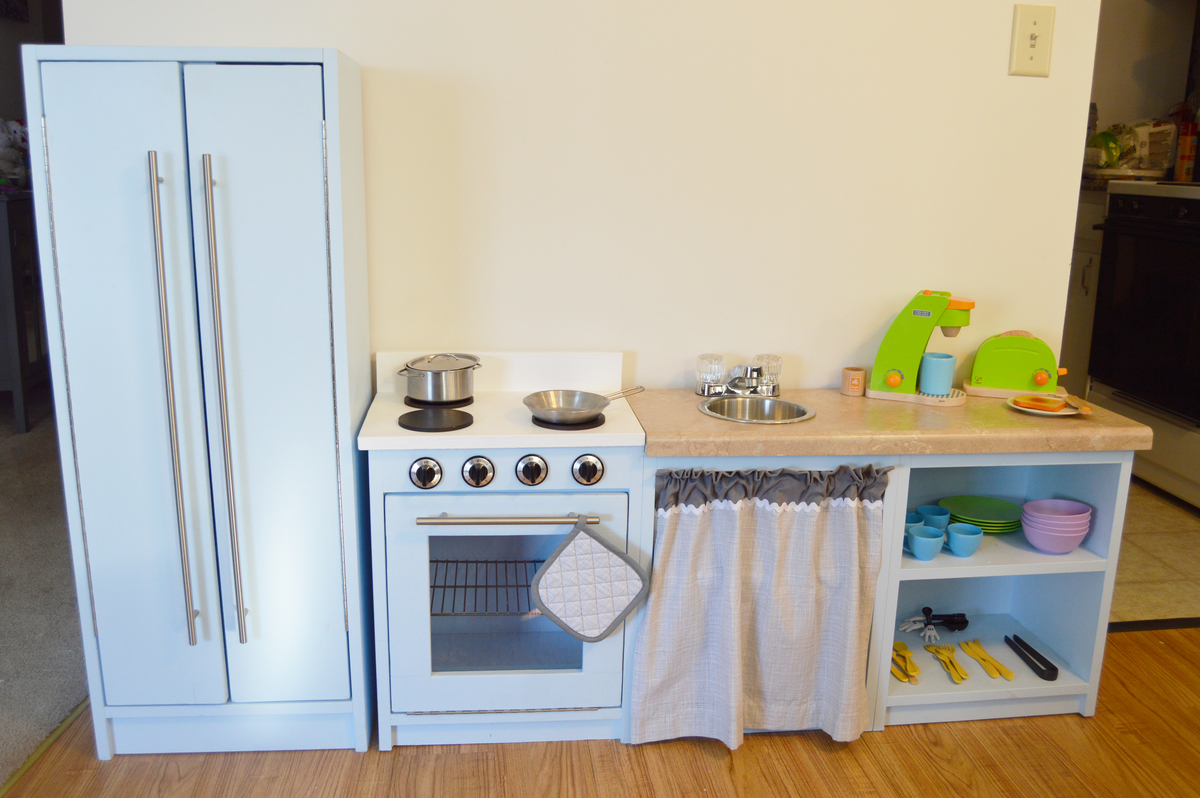 Estimated Cost
$300, not including some extra parts to cover mistakes we made (always measure twice and cut once!!!)
Estimated Time Investment
Week Long Project (20 Hours or More)
Recommended Skill Level
Intermediate