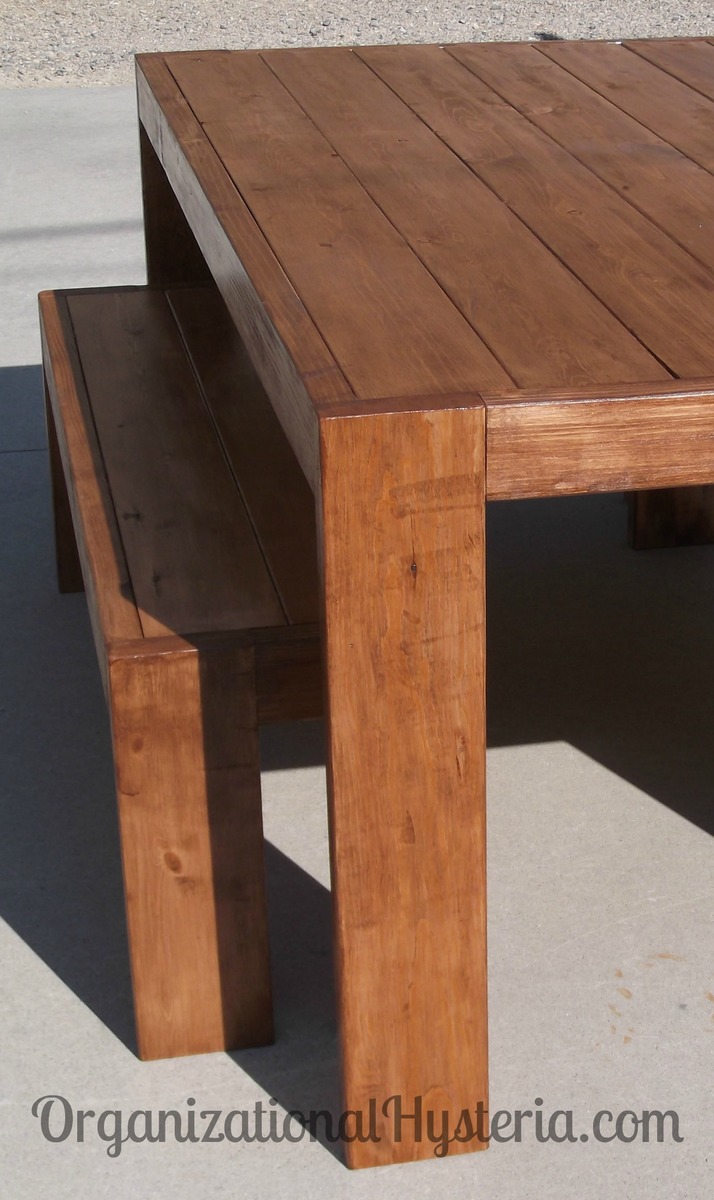 My husband and I built this project in one day, for less than $100, including the matching benches! We used inexpensive white wood boards and made sure to find the straightest ones in the best shape. The table is easy to assemble and SO sturdy. It can easily sit 4 adults on the benches or 6 smaller people, more with extra chairs on the ends.
I've wanted to build this table for quite some time and it couldn't have turned out better, I just wish we were keeping it for ourselves. :-)
I share more details on my blog if you'd like to check them out, thanks for looking!
Happy Building,
Danielle
organizationalhysteria.com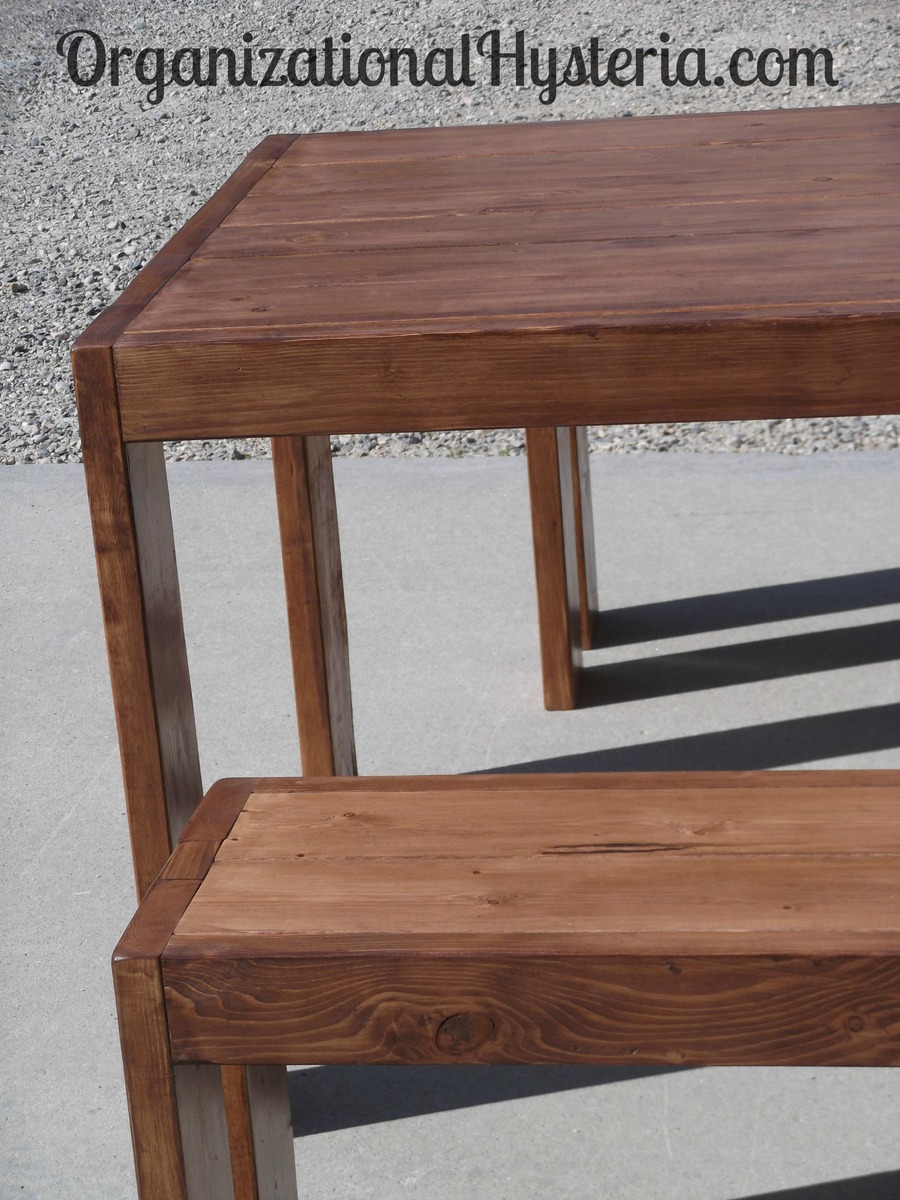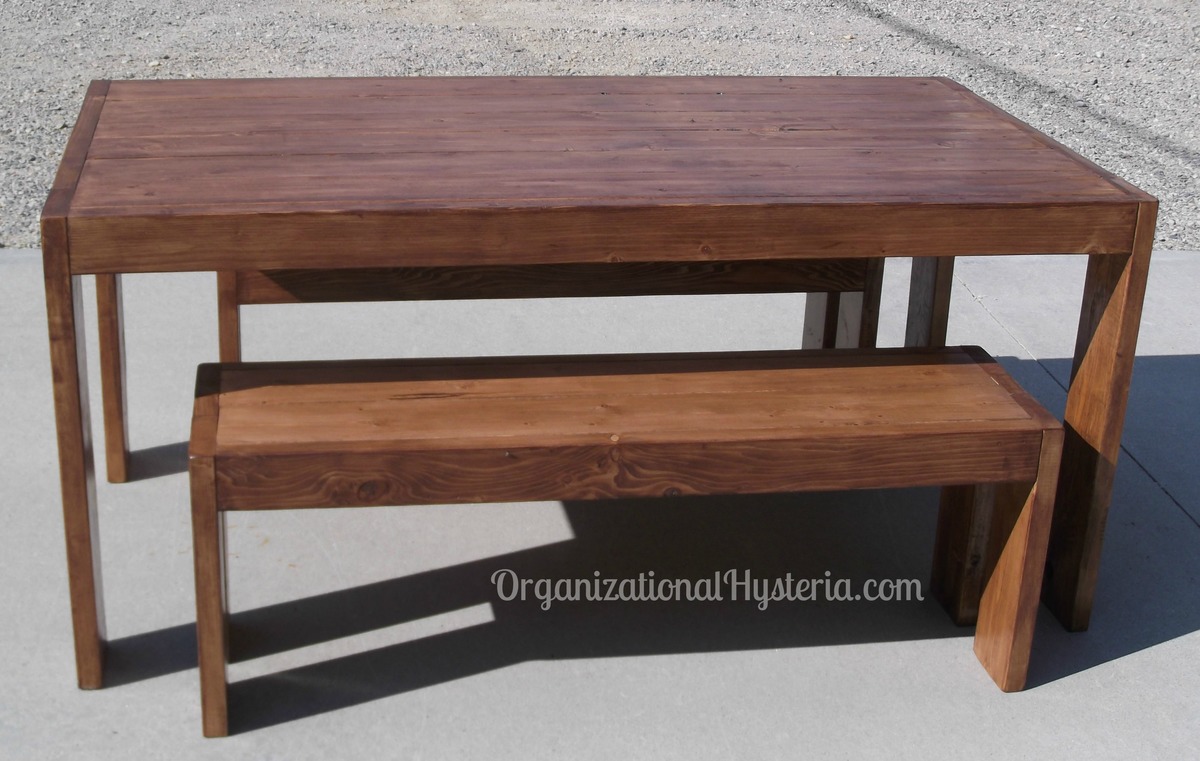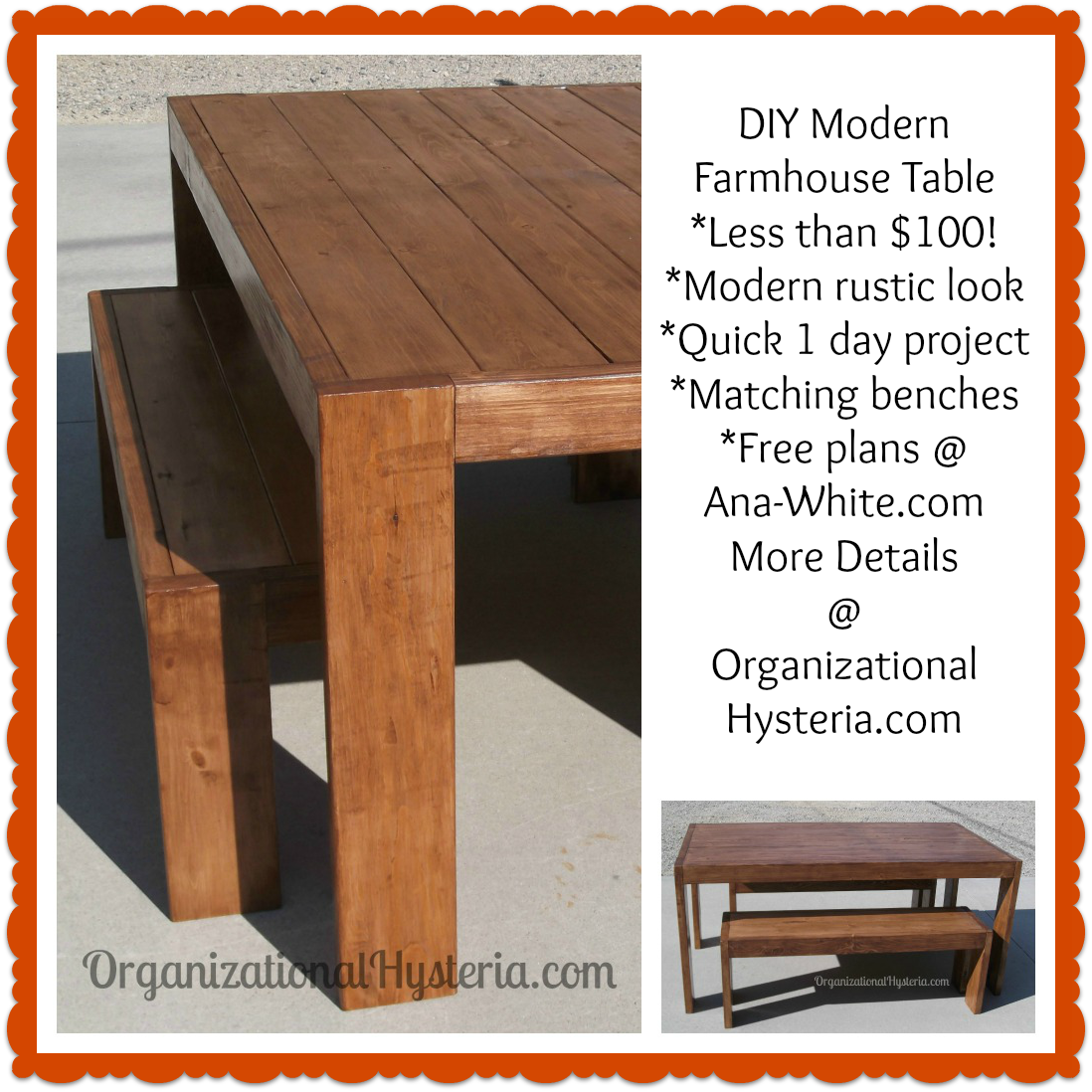 Estimated Cost
$75 - $100
Estimated Time Investment
Day Project (6-9 Hours)
Type of Wood
White wood, stud grade lumber
Finish Used
Minwax Stain/Polyurethane in one in Antique Walnut, two coats.
Recommended Skill Level
Intermediate