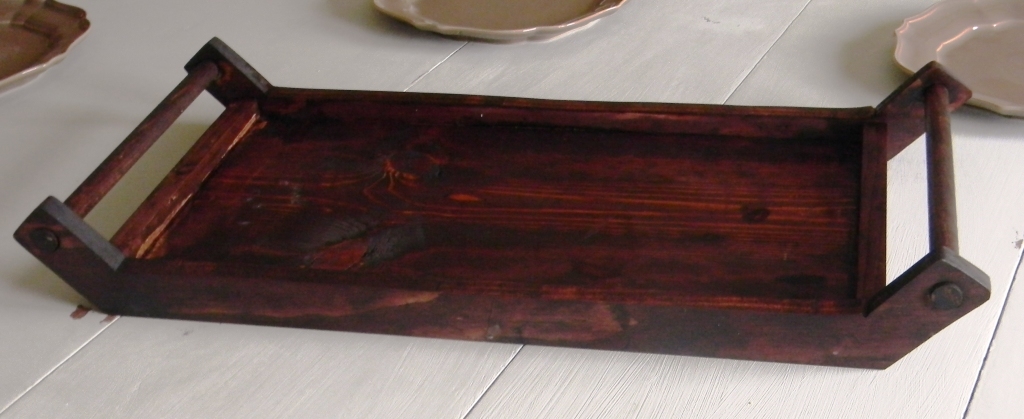 My 12 year old son expressed some interest in learning how to build things. We looked for several "kit" projects but they all seemed too juvenile to him. In the meantime his "Grandma" (an old family friend) asked me to find her a tray that she could use to carry her cup of tea on so when it sloshed it wasn't running down her arm. I looked and looked but couldn't find one in the stores that had a handle that she could grip. I was very surprised and relieved to find the pefect project: this wonderful serving tray!
We printed the PDF, drove to the store and a few hours later- her tray was finished and my son was hooked on wood working.
Overall it was a very simple project- the thing that caused the some difficulty was figuring out the process for shaping the handle- that grid diagram was very confusing to us, but it may be because we are novices.
Aside from that- we could not be happier and we are looking forward to completing some other projects together.
Estimated Time Investment
Day Project (6-9 Hours)
Type of Wood
Pine and white board
Finish Used
Minwax espresso stain and acrylic paint to cover the areas where the glue wouldn't take the stain
Recommended Skill Level
Beginner