We had an area between our kitchen nook and formal dining room that we had put small shelving units in over the years.  This is also directly across from the downstairs bathroom so every time someone walked out, they would see this huge mess of board games, books, kids coloring pages, and so on.  I wanted to do something useful and nice with the space.  So, with the wife's blessing, I started on this project.  It took me about a month of on and of work between life.  The 4 hooks are for each of us in the family, and the lower hook is for my wife's (and eventually daughter's) purses.  My wife picked out the paint and cloth for the bench seat and put that together from the lid I made.  Underneath the bench is storage of 18hx15wx24d (1 for each of us).  Each of us have bags or backpacks that we store in there with extra room for shoes.  The above storage is for seasonal head and hand gear and my wife picked out those as well.  Original boxes were supposed to be the full 12" space but she liked these more, and I did too.  I did have to replace the top shelves once because I made it too close to the inside dimentions and it got stuck.  It's all made of 3/4" top choice lumber from Lowe's.  I'll post more if anyone is interested.  No plans, I did this as I went.  Sorry for the poor image, I had to do a vertical panoramic picture.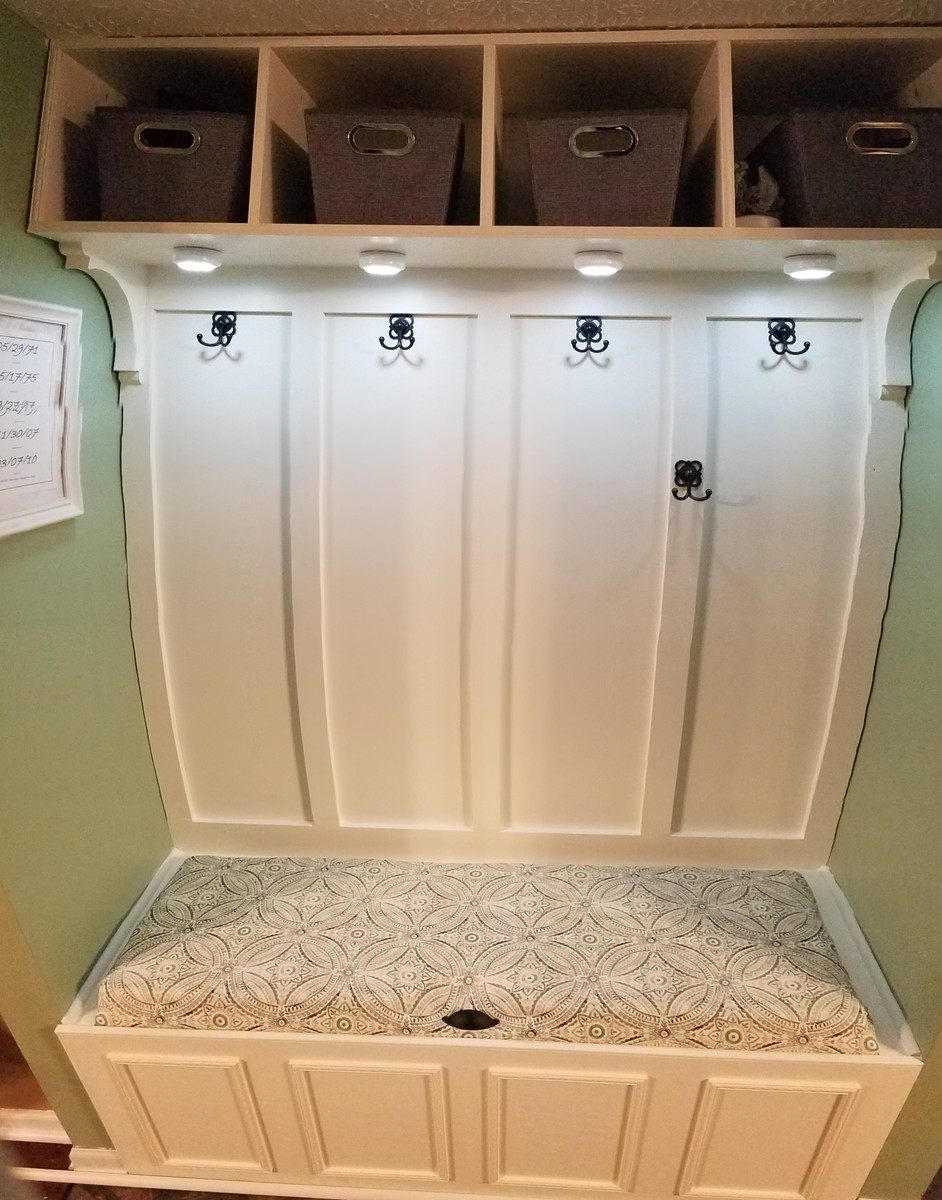 Estimated Time Investment
Weekend Project (10-20 Hours)
Type of Wood
3/4" Top Choice 4x8 sheets from Lowe's.
Recommended Skill Level
Intermediate