This was my first woodworking project. Ana made it look doable and I didn't like any of the outdoor furniture offerings I could afford so I thought "why not"? I couldn't find wood at any of the big box stores due to a severe wood shortage. Good timing on my part. As a result of the shortage the cost of the wood was higher (around $550 Canadian) but I did save around $200 by ordering from a local producer. And the wood I got was spectacular! I don't think I'll ever go big box again as there is no comparison. I ordered freshly milled pine which was air dried, from local Scierie Carson (Carson sawmill). I further air dried the planks in our barn, oiled them with boiled linseed oil and cut. I modified the plan slightly to add some posts in the arms and to lower the seat backs as the cushions I found were not as tall as Ana's. I managed to find them on sale at Christmas time at a local Reno Depot (Quebec's version of Rona, Lowe's or Home Depot). The cushions cost $500 Canadian for 10 sets and believe me that was a deal. Over all it was not hard to do and I'm thrilled with the results. I have a gorgeous patio set that will adorn our farm deck for many years to come.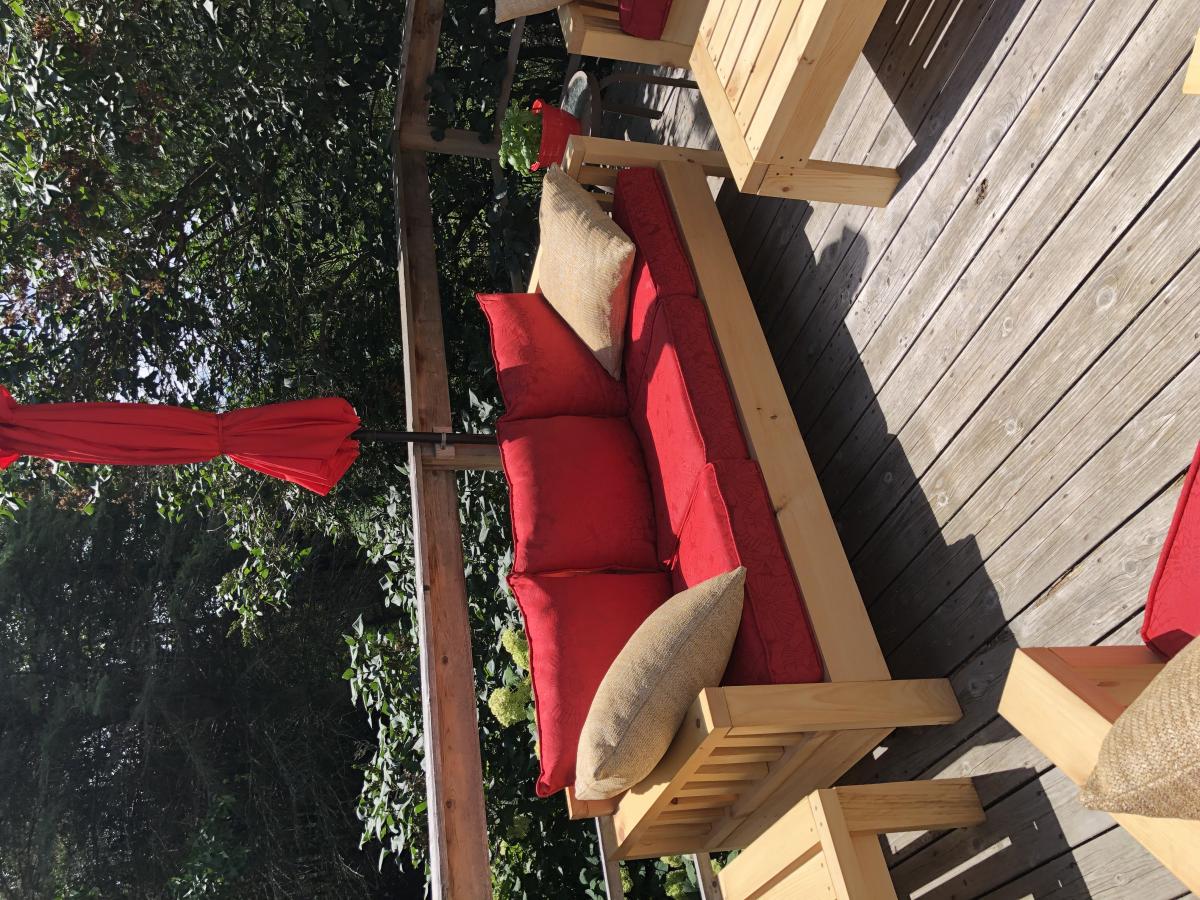 Estimated Time Investment
Week Long Project (20 Hours or More)
Finish Used
Boiled linseed oil - easy to apply with rags. Repels water beautifully. Natural so not incredibly harmful to the environment. Brings out yellow tones in wood. Brings out fresh wood smell.
Recommended Skill Level
Beginner