We just recently moved and we need a dining table for outside. I wasn't happy or interested in the high cost of a low quality crappy steel table set. So i went out and bought the lumber and built the table.I noted that it took me a week to build this table. If I had the weekend dedicated to building it, it would have only taken me the weekend, but life got in the way and it took me a solid week. I used treated lumber for the legs of the table and went with untreated for the rest. I applied some Behr Weatherproofing stain. I thought it turned out great. The only problem i had with the table was that in the plans they are made for a 4X4 that is actually a 4X4. The ones i acquired was 3 1/2 X 3 1/2. It did not cause to much of a problem I just added an extra inch on the skirt. I also was not a big fan of having the feet of the table in direct contact with the ground. Especially on those rainy days. ( Which we have been having a lot of this season) So i went out and I got some Hockey Pucks. Yup some good ol' Canadian hockey pucks. I centered them and screwed them in. Not only do they elevate the table they act as a good grip to the patio stones. By the way this was my first build ever. Excited to get the benches done now.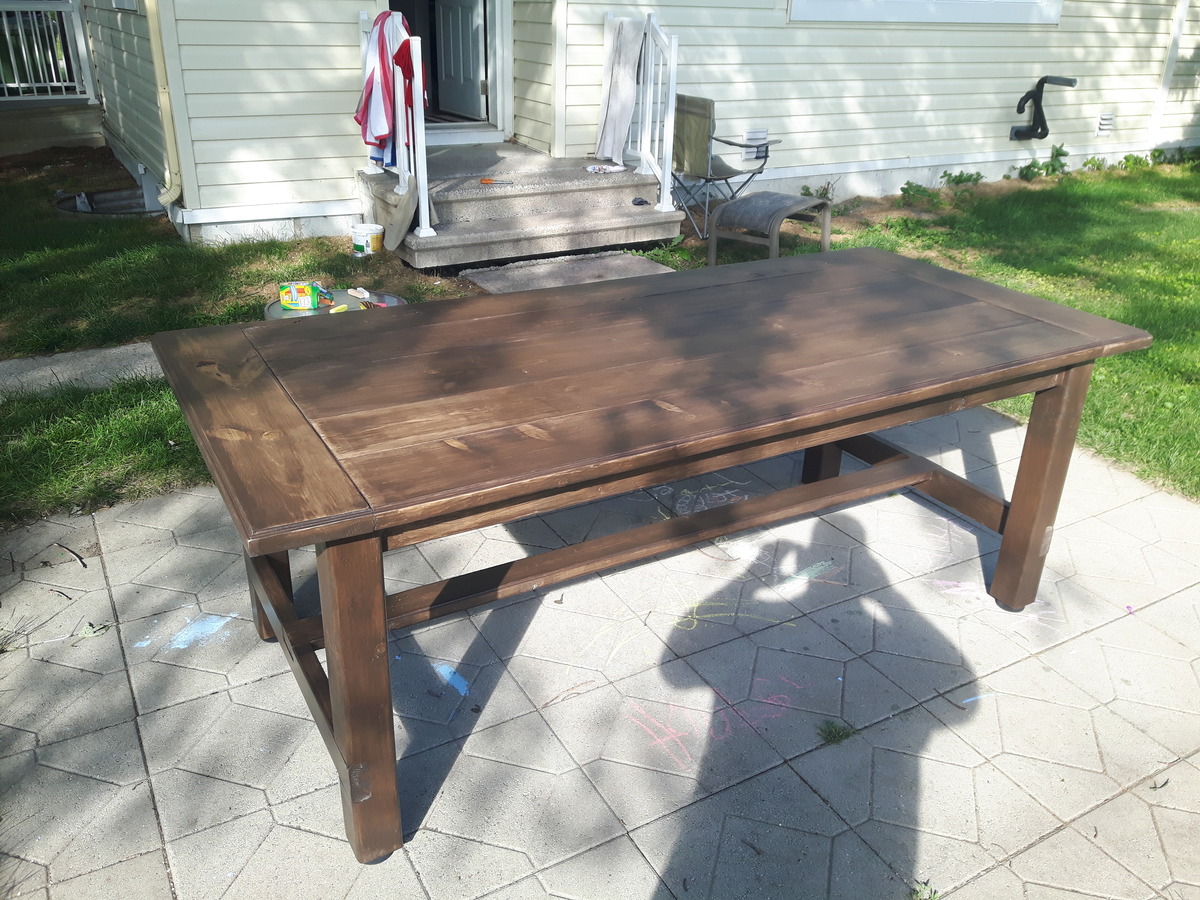 Estimated Cost
All lumber I purchased (including benches) Which I am completing soon with Stain came up to a grand total of 250$ Canadian.
Estimated Time Investment
Week Long Project (20 Hours or More)
Finish Used
I used Behr WeatherProofing Semi-Transparent. I sanded at 220 and Stained. Rinse and Repeat for a total of 3 times.
Recommended Skill Level
Beginner