After my free drink station project I was going to swear off pallet wood for larger pieces, then I came across what may be a holy grail of pallets. 4 feet by 5 feet made with 4X4's and 2X6's held together with screws rather than nails. Yup, something had to be done with this.
so the sort of free comes from the lumber being free while I paid for the stain and poly. Of course, you could say we always pay for those, in this instance though they weren't leftovers from another project.
I say sort of Tryde because it shares the basics of the table, 2 by top pieces, breadboards, chunky 4X4 legs. However, given my wood choices the lumber sizes are all mixed around. Also because I was originally going to make the modern X leg kids picnic table but didn't have any good wood for the legs.
So instead of the breadboards being the wide pieces those are now 2X3's with 2X6's for the table top pieces. Another difference is that instead of 1X4's for the aprons boxed out I used 2X4's. This really wasn't a big deal because I had a Kreg Jig. By the way, got the master system and it rocks my socks off.
Compared to my last pallet wood projects these boards pretty much look store bought, I wish I had remembered to take a picture before I stained it. They're definitely a bit knotty but that's OK because even when I don't want an overly distressed look I still don't think wood should be perfect, if I wanted that I would use MDF.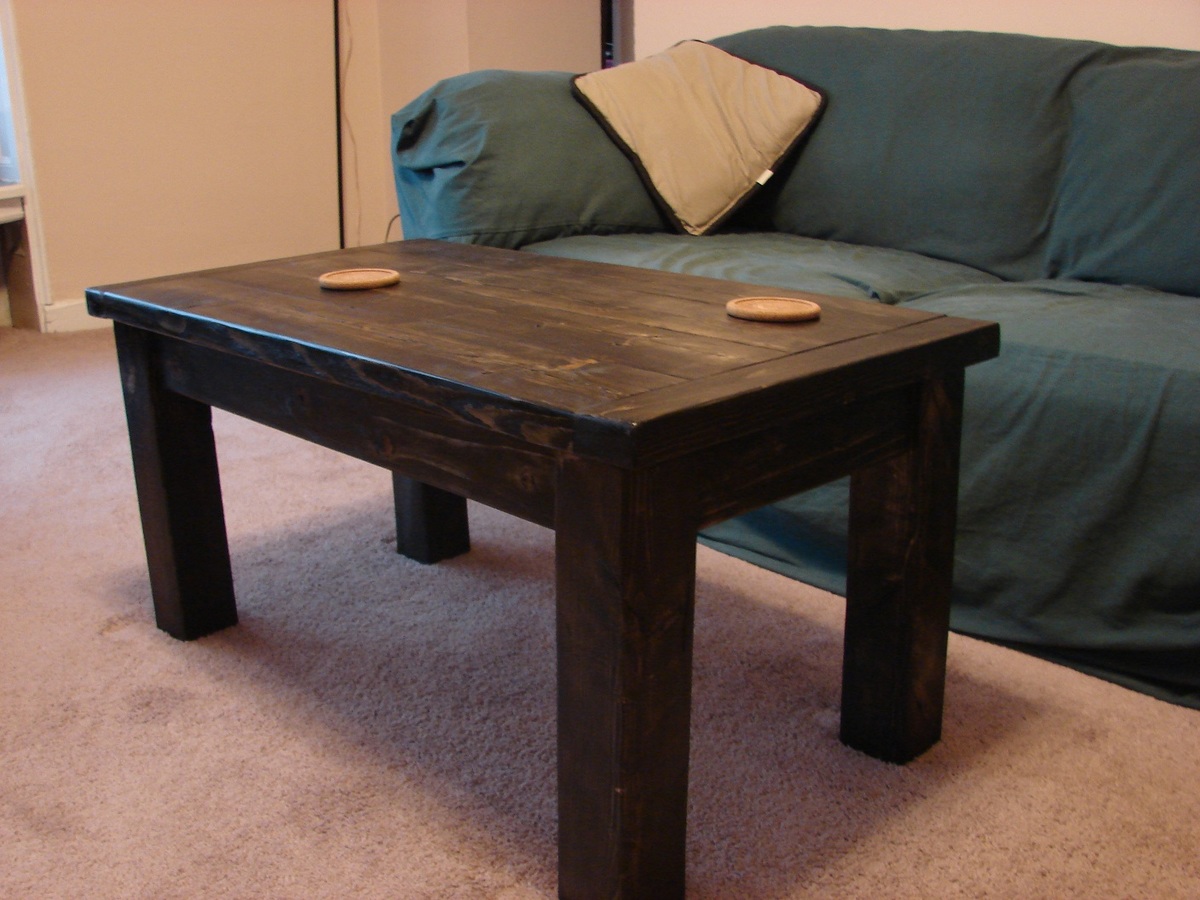 Estimated Time Investment
Afternoon Project (3-6 Hours)
Finish Used
Simple Minwax Ebony stain with a gloss spray poly.
Recommended Skill Level
Beginner