I built 2 beds by doubling the purchase list, then cutting 2 of everything. The hardest part was figuring out what to cut from each piece of wood. It would have been nice to have a detailed cut list so it would be easier to not waste any wood. As it turned out, I needed to purchase one extra 2x4 to finish the job. Not too much trouble. To cut cost, I bought 2x4 studs and had to dig through a half of a pallet of them at Lowes to find the straight ones, and even then some still had a bit of a twist. It's hard to find straight 2x4's.
On the landing, I predrilled countersunk screw holes about 3/4" deep, then after attaching them, I cut plugs, glued them in and sanded it down to a smooth finish. After paint, you can't tell how they are attached.
Having a chop saw stand was great because I could set up a cut length and then quickly cut all the boards I needed for that length. I also used a jig for my drill press and set up to drill all the holes at one time for the landing boards.
The KREG pocket hole joint works wonderfully well in this application. Just make sure you get the right length and diameter screws. The first box of screws I bought were too big around to fit the hole drilled.
As you can see, there are two happy kids that never want to get down off of their beds.
Thanks for the plans, it was a great experience.
Andy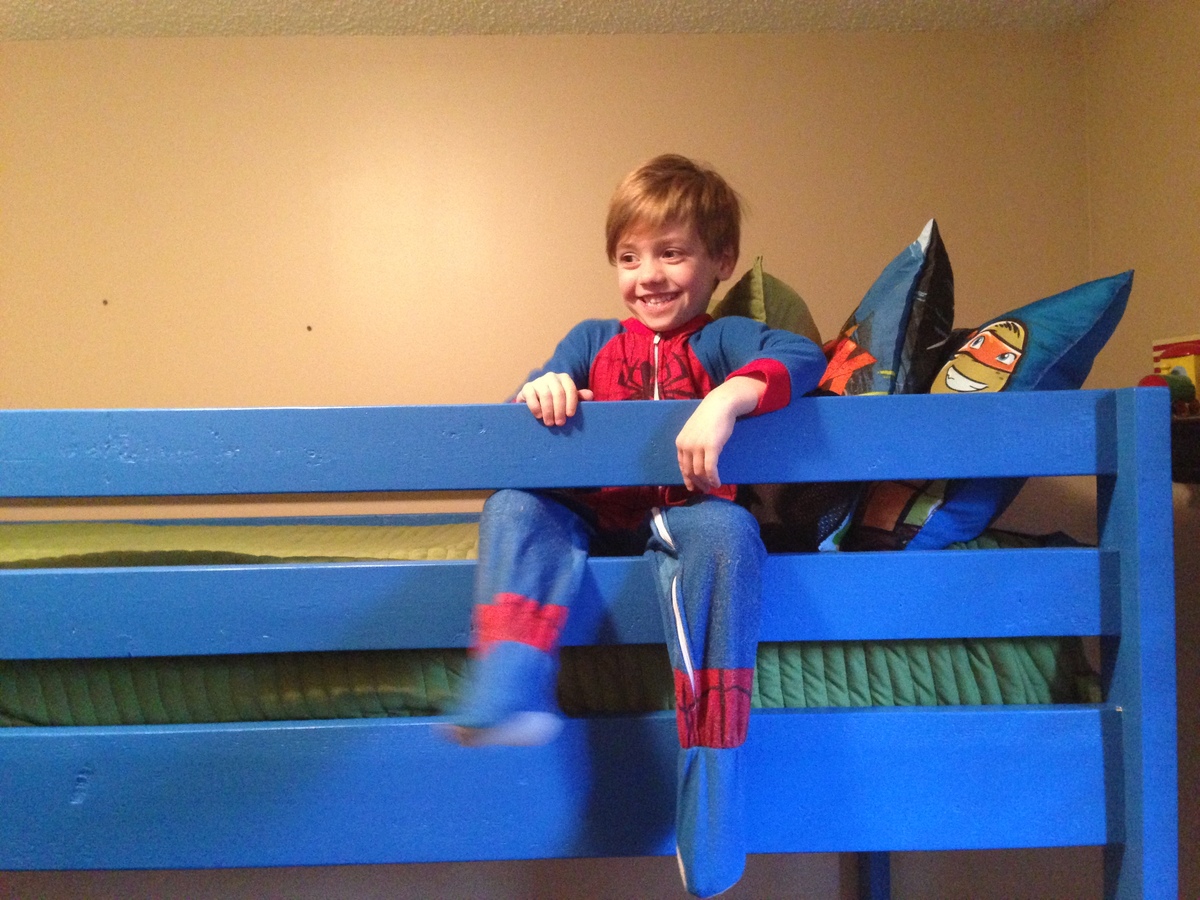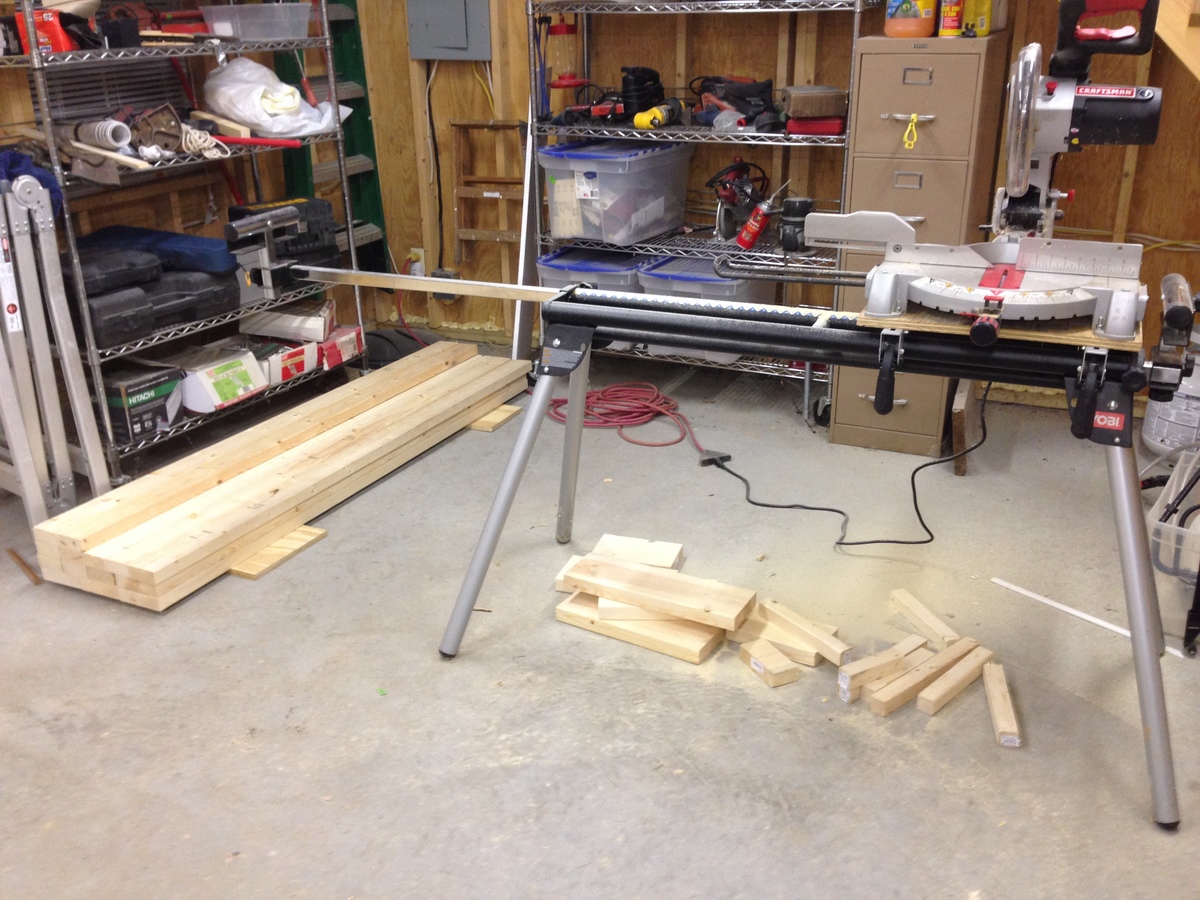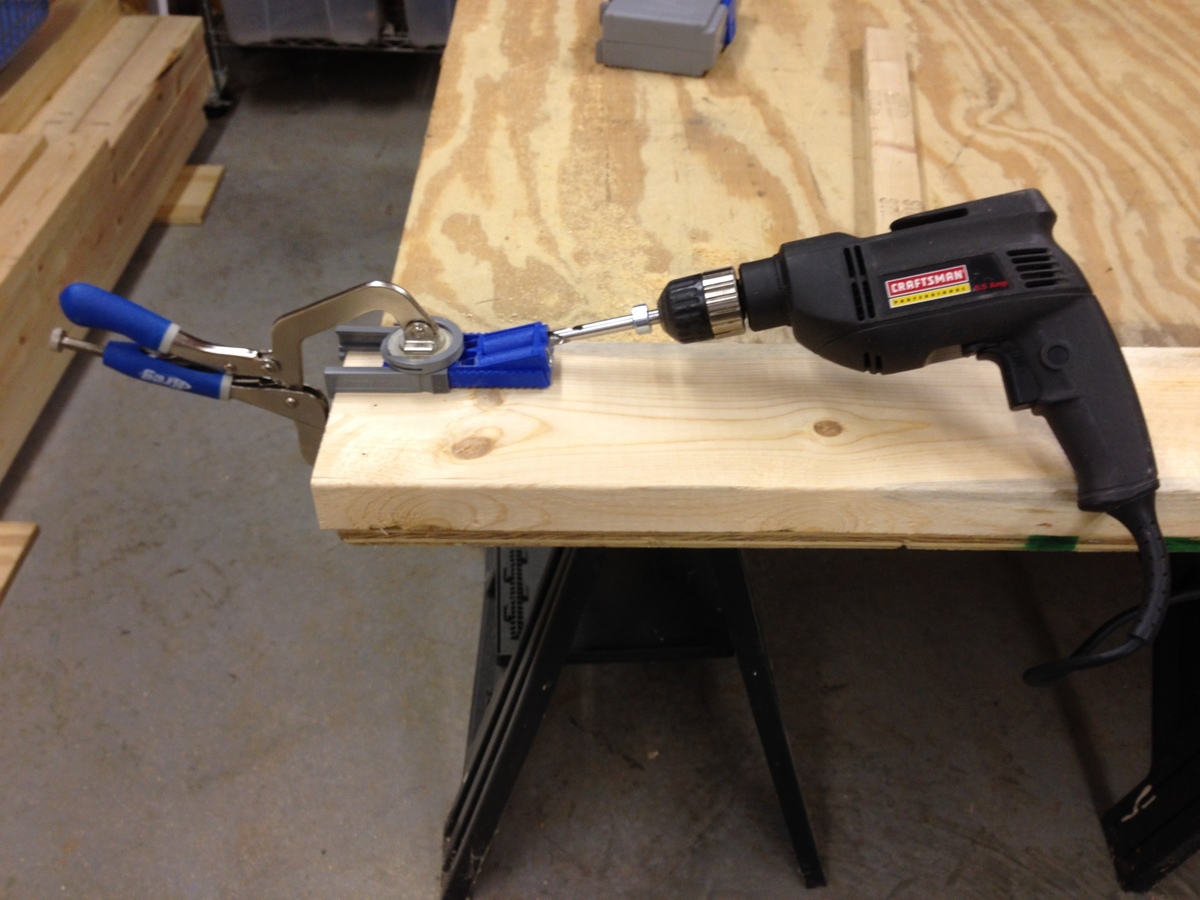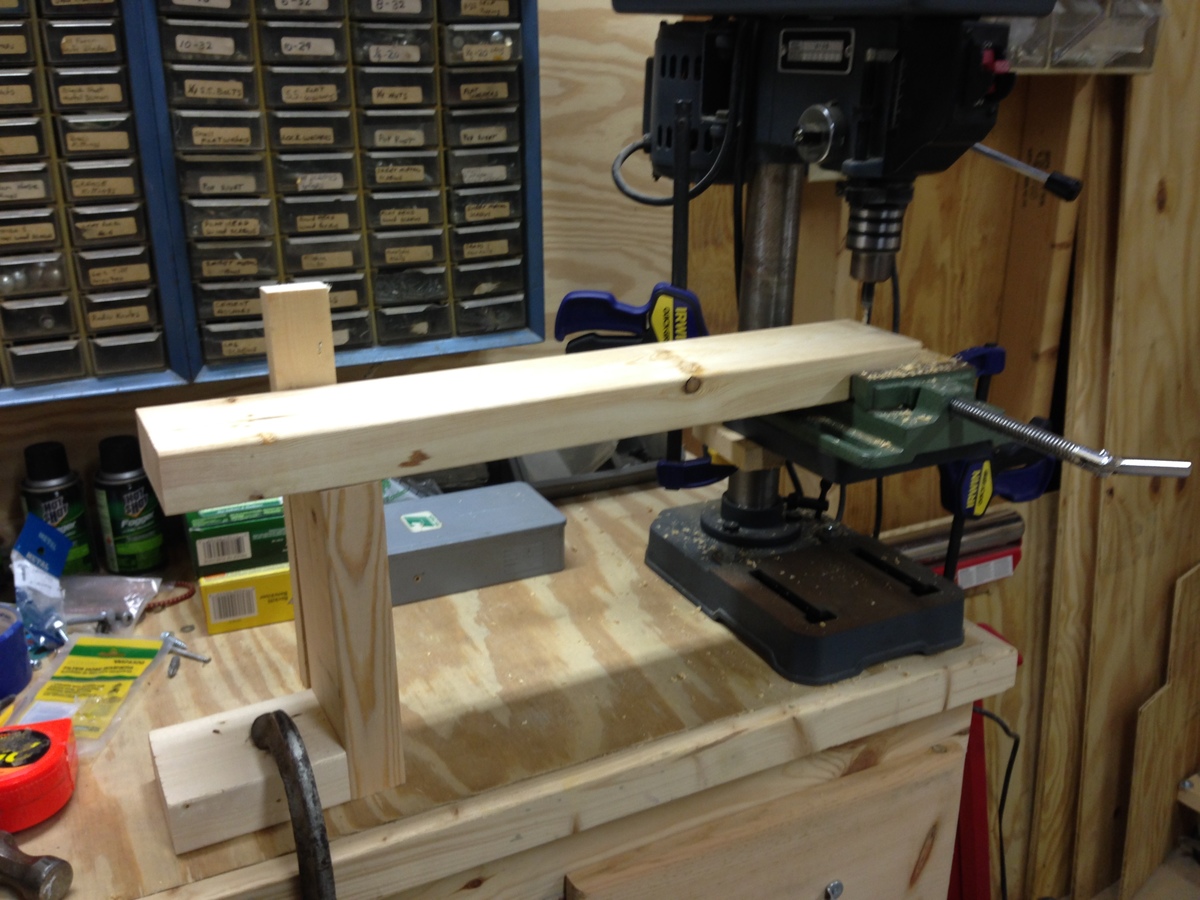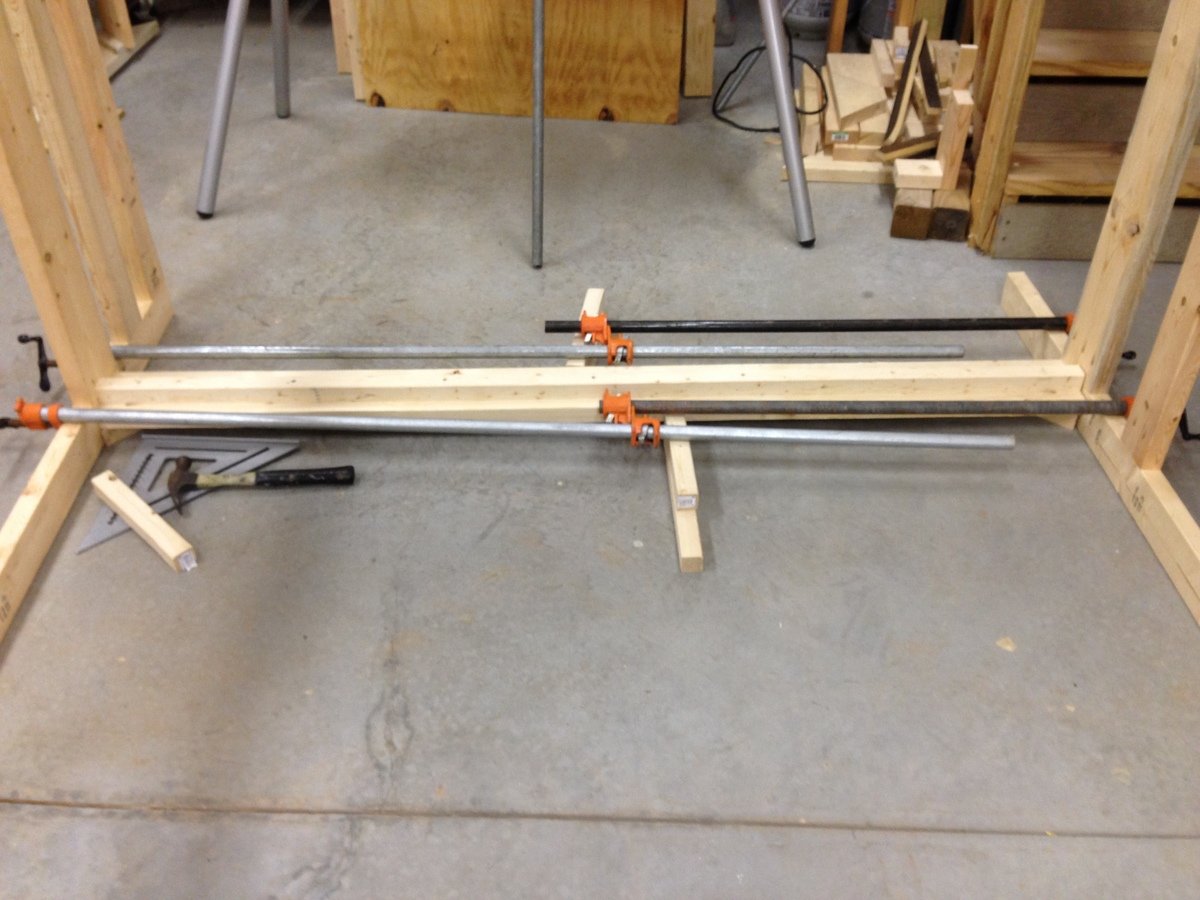 Estimated Cost
$300-$350 for two beds.
Estimated Time Investment
Week Long Project (20 Hours or More)
Type of Wood
Pine 2x4 studs, 2x6, 2x2, and 1x2.
Finish Used
Kilz oil based primer followed up with semi-gloss water based paint. Light mint green for the girl's bed and Superman/Spiderman blue for the boy's. The boys bed took 2 coats due to the dark color over the wite primer.
Recommended Skill Level
Intermediate