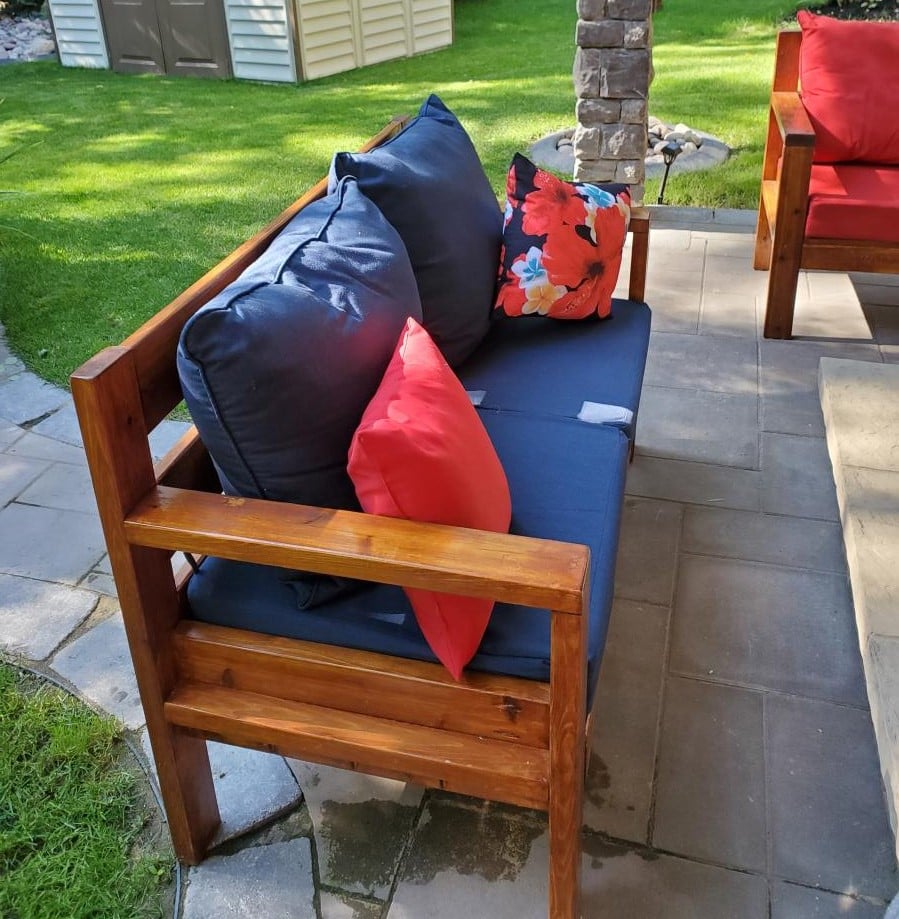 Based on Ana's 2x4 patio furniture blog and plan wirh some modifications.
Built all in cedar.
Seats are 1x6.
Seat back height is at 36"
Backs are 1x6 .
Cushions are from Home Depot:
Bozanto Sunbrella Deep Seating Cushions
24" x 24" seats with 6" thickness
Back cushions are at least 6" thick.
2200 UV hour fade life.
Aceent cushion are from Lowes.
Stain is Cabot Gold Sunlit Walnut put on with 2 coats.
Covers are custom ordered from Covers and all. Www.coversandall.ca
Estimated all in cost lumber, supplies, stain, covers - $2,500.
Much cheaper less than half than the retail cost for similar quality patio furniture.