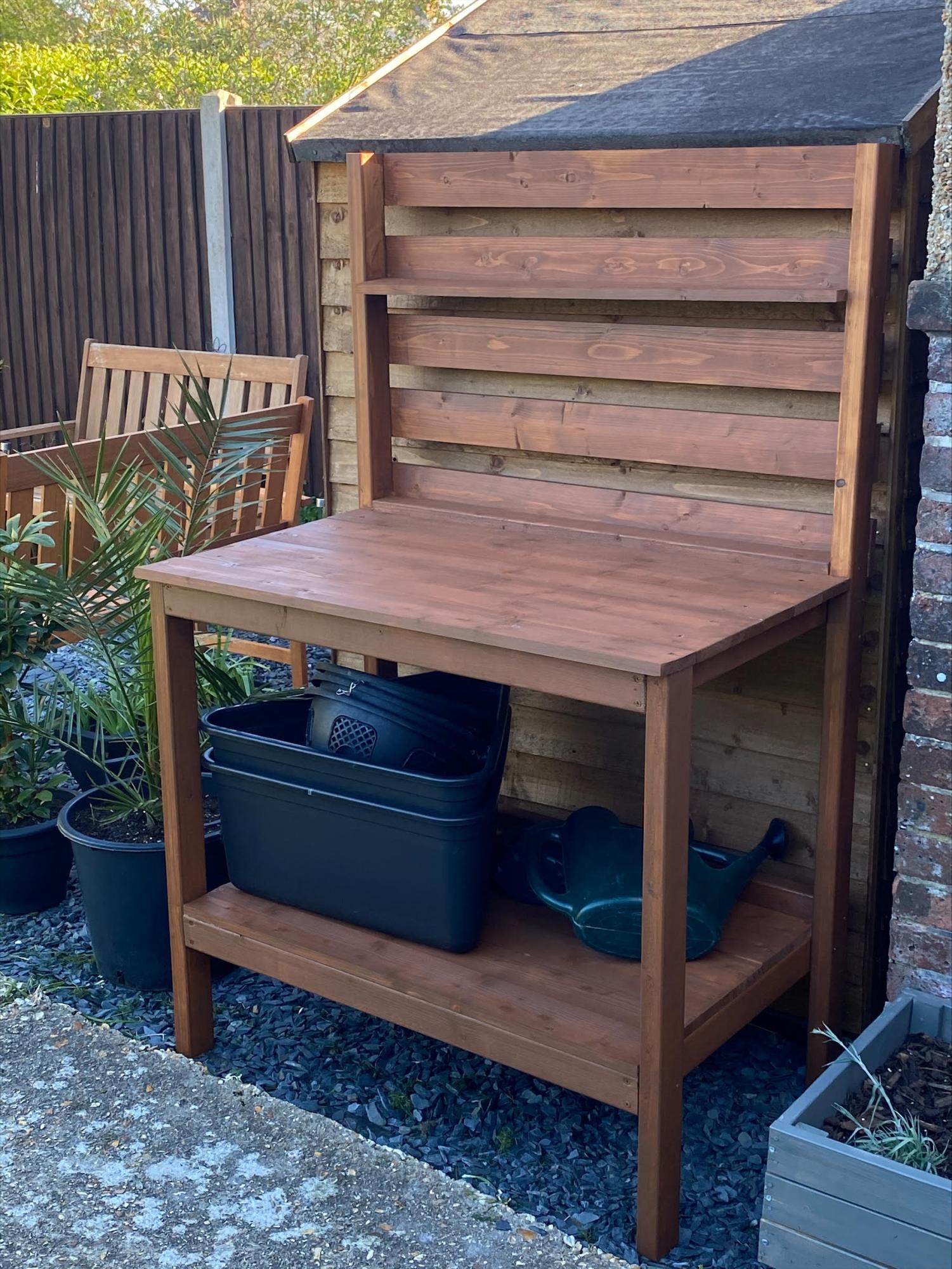 This was my very first project last year!  
I couldn't get the 2x4s so I used a different size and it worked out great. Love it so much. So much better than what you can buy for same price as most potting tables are very small. 
Thank you as I couldn't have done this without your plans.
Karen Martin 
Age 51