My daughter had all of her collection of Pretty Pony's in boxes, and like mother, like daughter, she likes working with her hands. She restrings their hair, paints new designs on their bottoms, etc. She loved the look of the 25 cubbies, just wanted them bigger across to accomadate her ponies.
These shelves are customized just for her toys, I used 1x4 instead of 1x6 because I don't want her bumping her head, when she gets out of bed....I didn't need that much width.
My daughter drew the Scalloped edge on freehand, and I cut it out.
Love this project.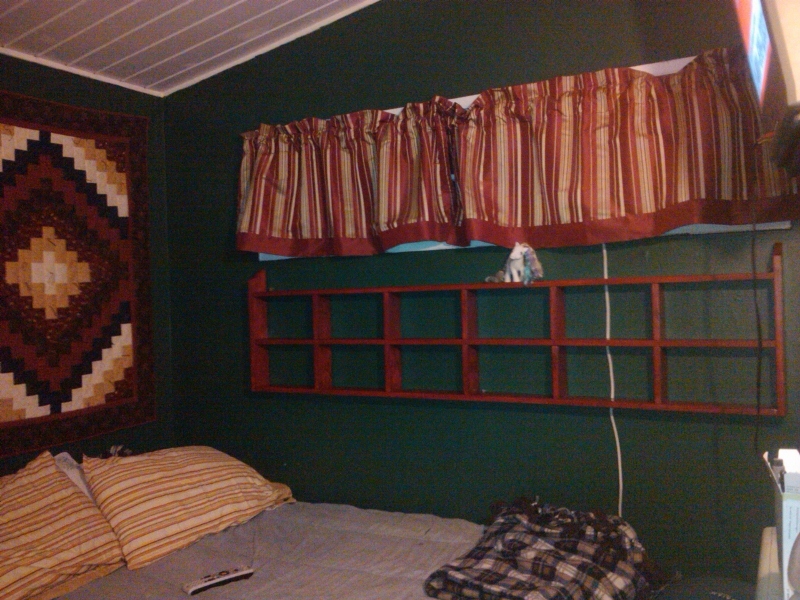 Estimated Cost
10, most of my wood was from scrap
Estimated Time Investment
Day Project (6-9 Hours)
Finish Used
3 coats of China Red (minwax) sanded, vacced, and 2 coats of Satin Polyacrylic (minwax) all waterbased.
Recommended Skill Level
Starter Project