Overall, this was a simple build, easy for anyone familiar with woodworking. I built this for my sister-in-law and her boyfriend. It started as the standard king size headboard plan, however she really liked the look of my basement ceiling and requested if I could add something similar to the design. The rustic horizontal planks and herringbone pattern were added to the front and back allowing her to flip the head board to suit her interior design style without needed to buy a new headboard. The added texture of the rough cut tongue and groove pine was just what she was looking for. The original build only took a few hours. The herringbone pattern took the longest. Let me know what you think of my twist on this already beautiful project!
Required Skill Level: Beginner
Tags: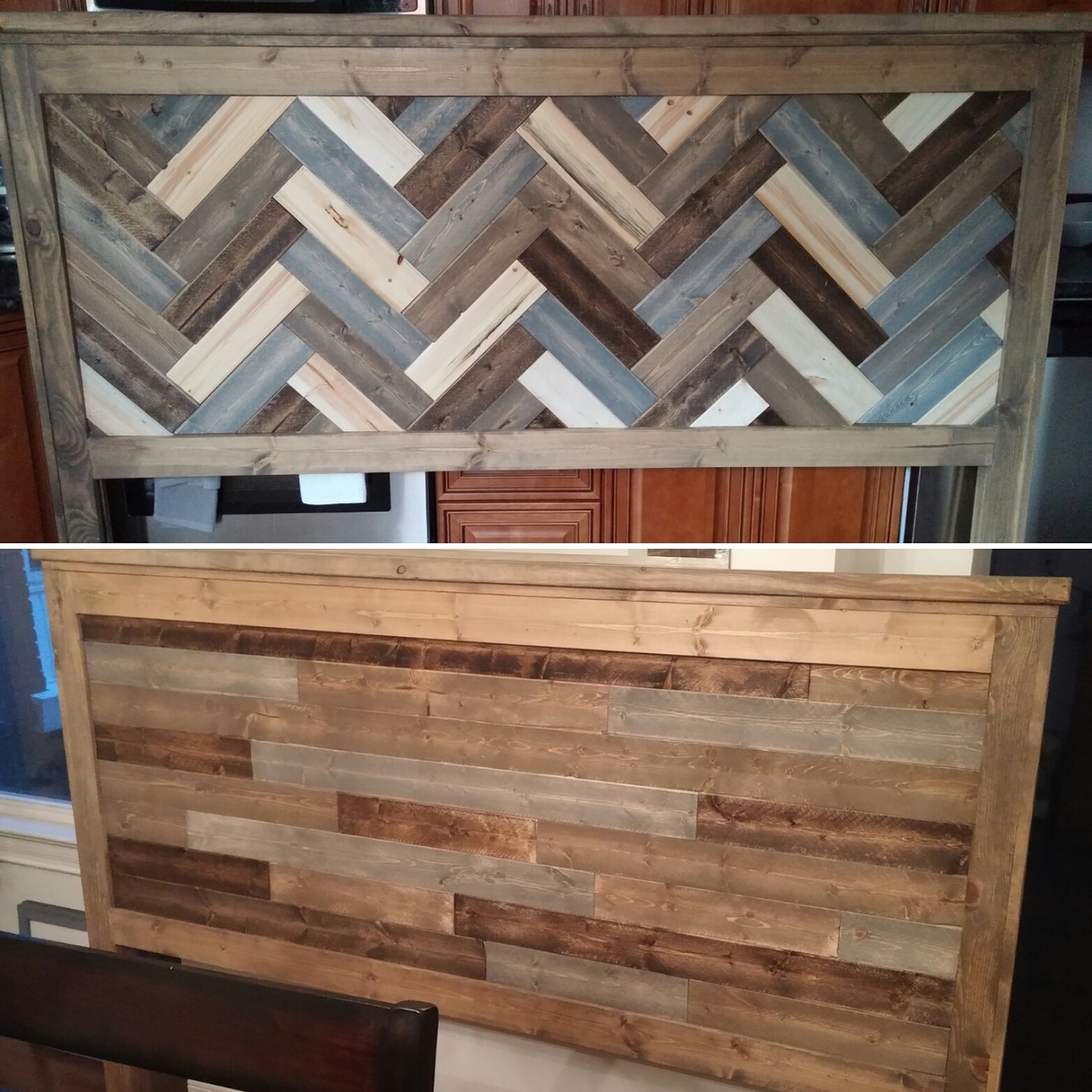 Estimated Time Investment
Weekend Project (10-20 Hours)
Finish Used
I used several different finishes for this project. Minwax Dark Walnut, Minwax Classic Grey, and a mixture (50-50) of the classic grey and dark walnut together.
Recommended Skill Level
Beginner