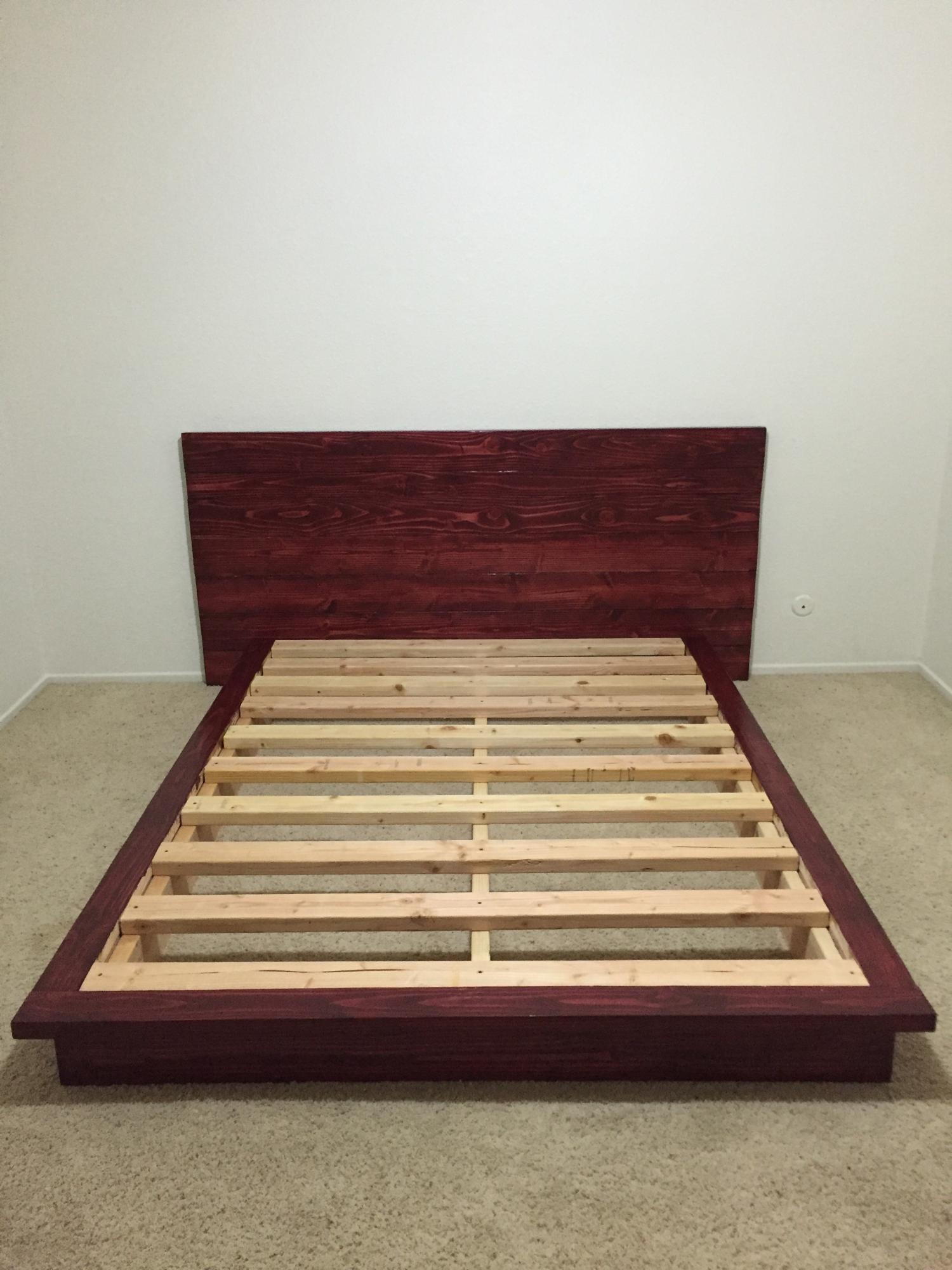 I had a similar bed in grad school that I had purchased from Walmart. I loved the design but despised the quality. I was obviously very happy to find this plan here and had no reason to not invest in the required tools and supplies for my very first woodworking project.
This was very easy to make. I did have a small issue in that some of my lumber was bowed but a little improvisation fixed the problem.
I used pocket screws to join the headboard pieces and also used 4 cleats at the back of the headboard to keep it all together. I did not nail it to the wall stud and I see no sign of warping.
I used a semi-gloss polyurethane finish, but I am not a fan of it and will not use it again. I also did not sand between polyurethane coats and wish I had done so. In future I will use a satin polyurethane finish or wax.
I did not use glue because I would like to take the bed apart if and when I move houses. It is nonetheless a sturdy piece and is held together very well.
In short I am very proud of my very first build and the little imperfections are all lessons well learnt.
 
Estimated Time Investment
Weekend Project (10-20 Hours)
Finish Used
2 coats of Varathane cabernet followed by 2 coats of a semi-gloss polyurethane. The headboard has only one coat of the stain followed by 2 coats of the polyurethane.
Recommended Skill Level
Beginner