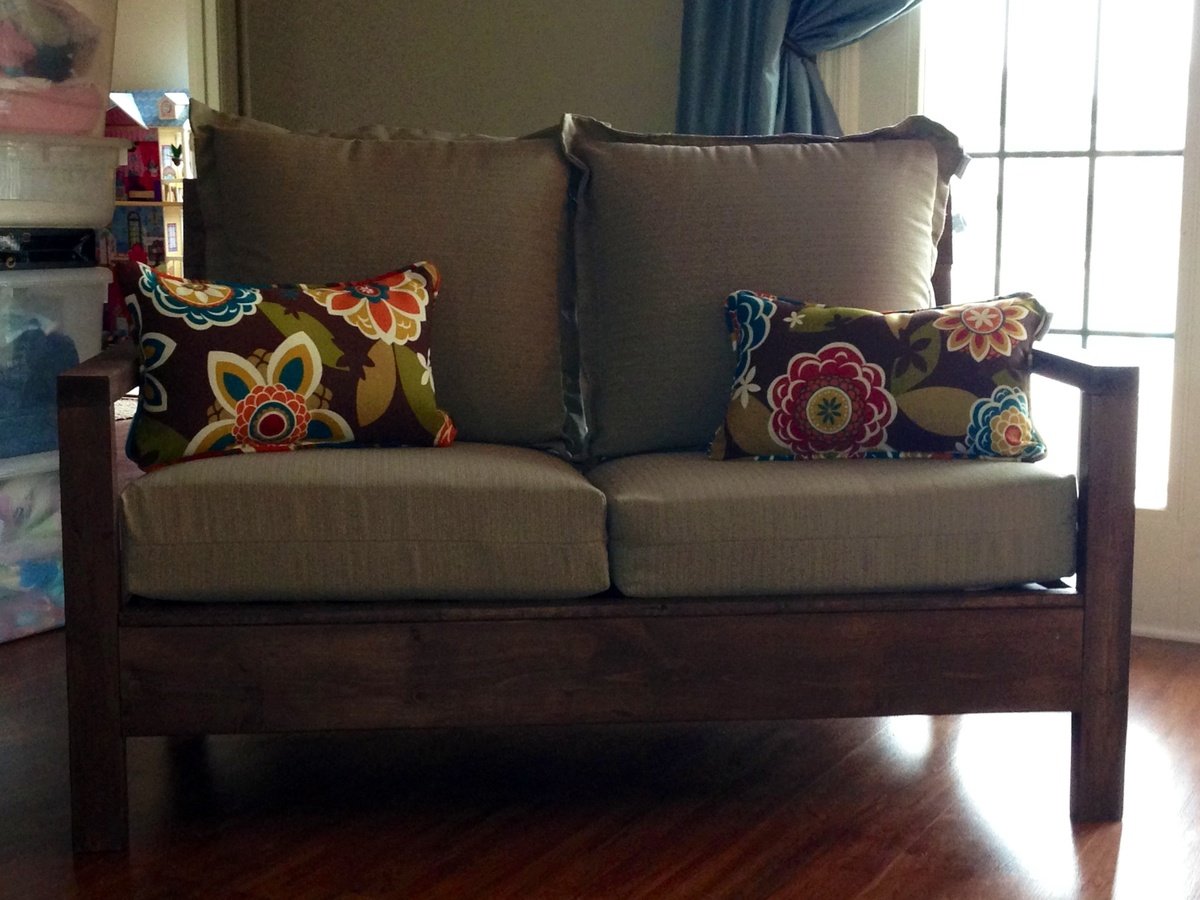 Simple not-so-white sofa. This is the nicest piece I've done yet, but also very time consuming. These plans ways take me waaaaay longer to complete than they suggest. But I am meticulous and stain everything ahead of time before assembling. This plan was great, but beware that the 1x4x8 and 1x6x8 for the back rest are not listed in the materials list! Also, I modified the process for attaching the back rest by adding some 1x2 pieces flush to the bottom back side of the 2x4 base support for the bottom of the back rest to sit on. I just wasn't comfortable screwing in the back when it wasn't flush. That being said, I would have attached the 1x2 pieces earlier before attaching the 2x4 base support. It's hard to get to in the end because of the back piece (2x6). I then just used the nailer to attached back rest to the upper 2x4. Now onto two matching chairs. Then we will be ready for a fire pit!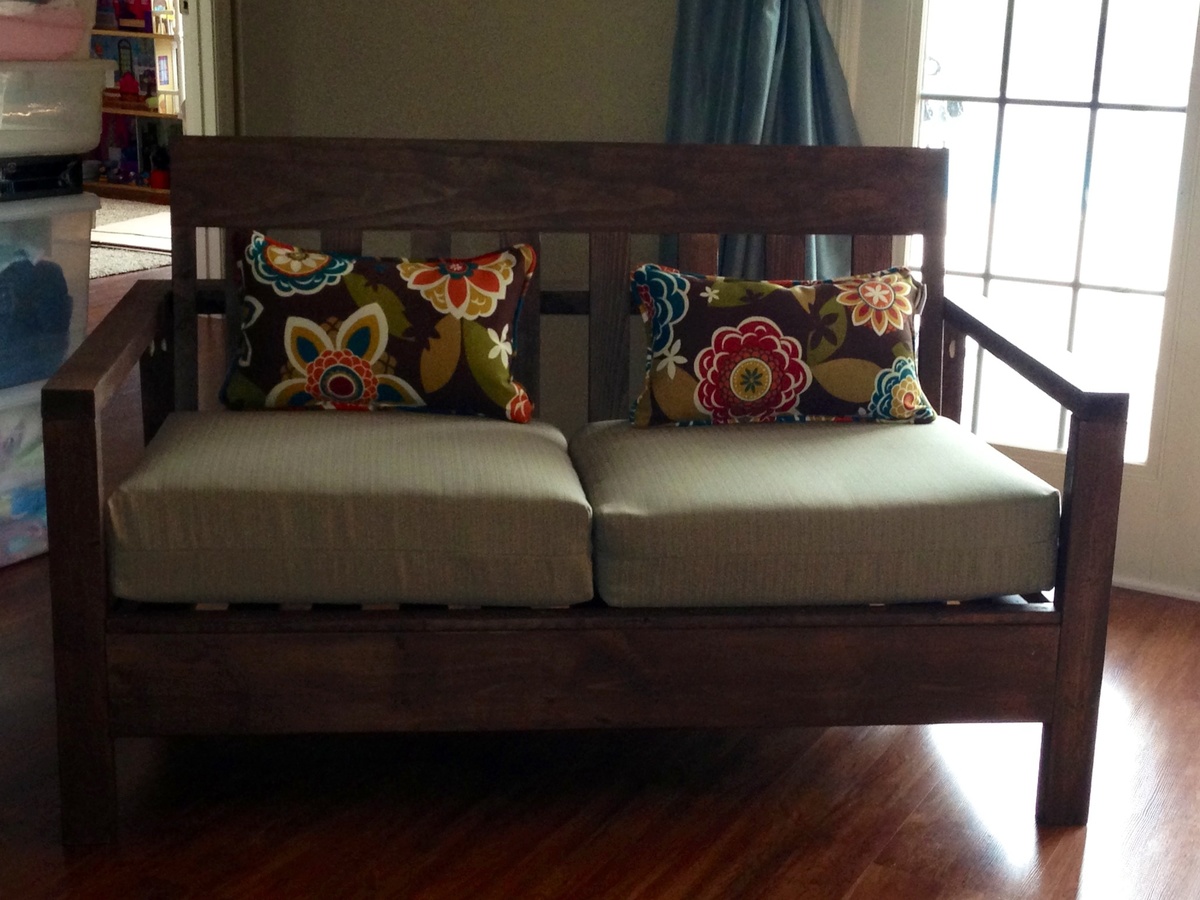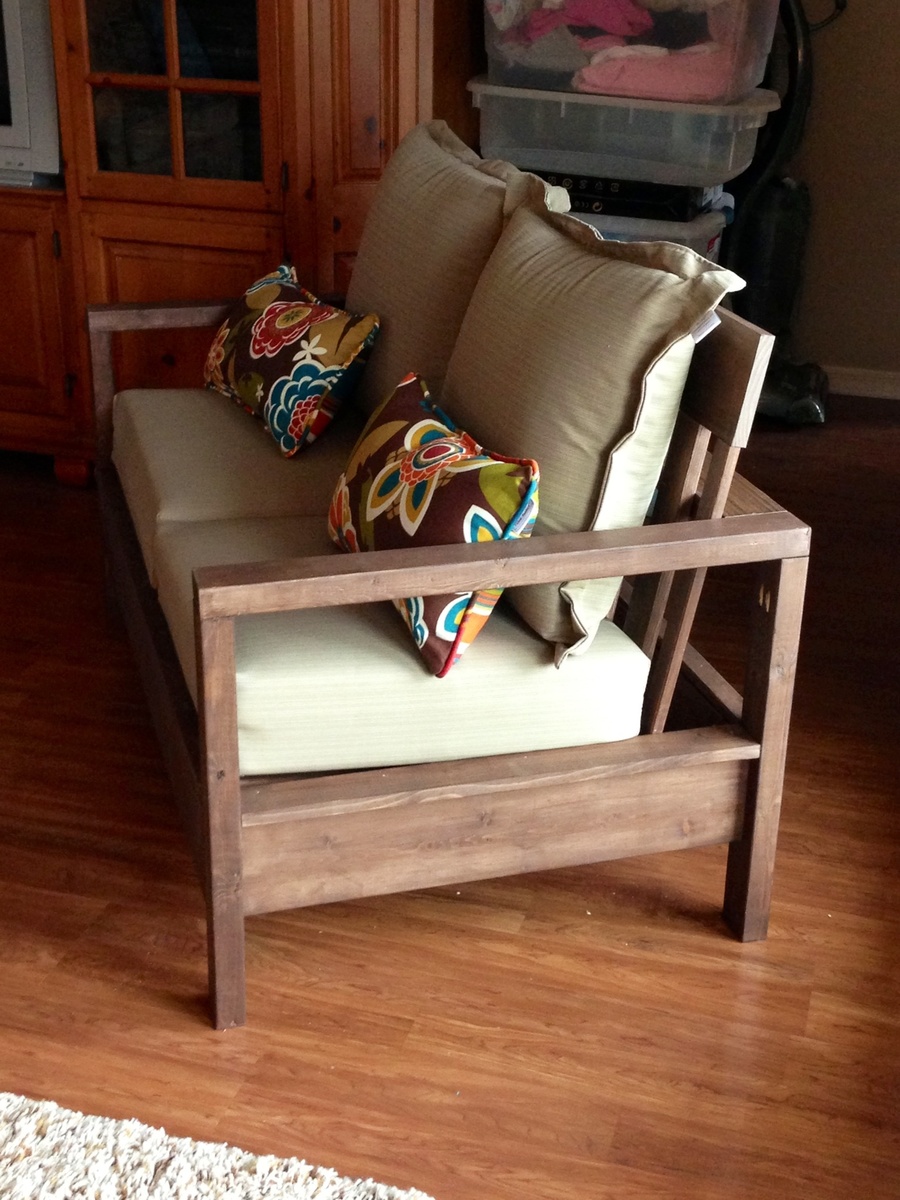 Estimated Cost
$55 lumber and $125 for cushions and pillows
Estimated Time Investment
Week Long Project (20 Hours or More)
Type of Wood
Pressure treated and select pine
Finish Used
Behr premium weatherproof wood stain in Padre Brown, two coats.
Recommended Skill Level
Intermediate