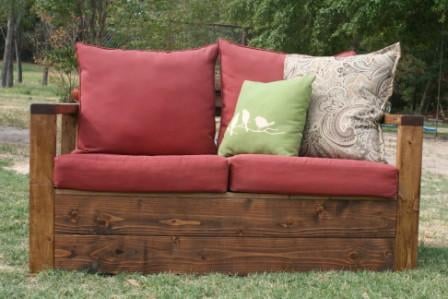 I added storage to the bottom of the simple outdoor loveseat by creating one big board from 2 2x6 boards for each of the front, back, and side aprons using my KregJig. Then I added cleats around the bottom for a sheet of plywood, extra cleats around the top edge for the seat, and put the hinge on the original seat support board.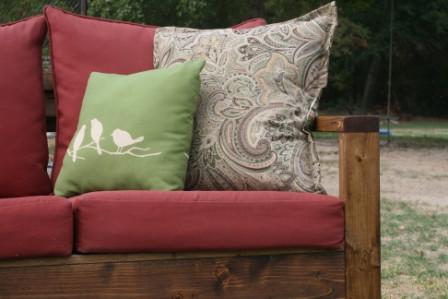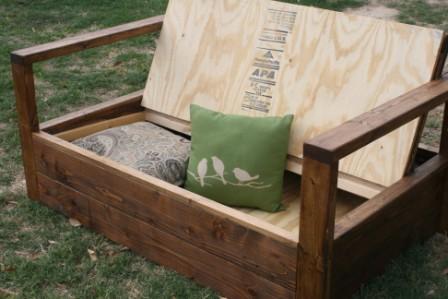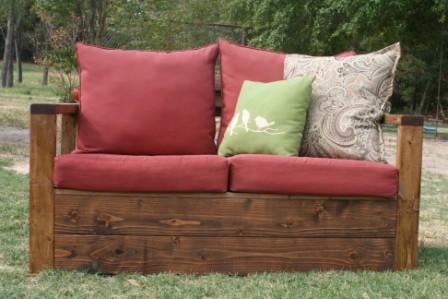 Estimated Cost
$120 for the lumber and $300 for the cushions.
Estimated Time Investment
Week Long Project (20 Hours or More)
Type of Wood
Pine and whiteboard with 3/4 in plywood for storage bottom and top
Finish Used
Provencial stain with two light coats of Poly.
Recommended Skill Level
Advanced