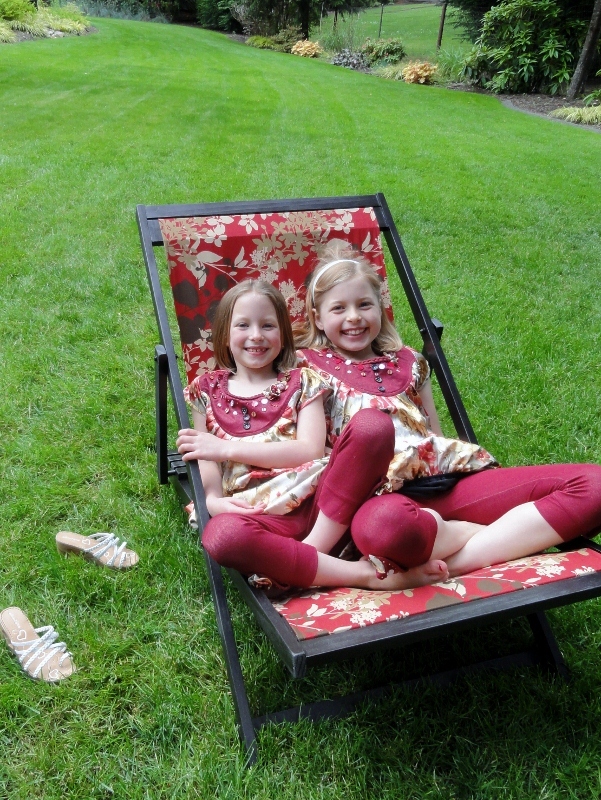 Once I saw these plans on here, I was thrilled to get started on them. I let the girls do most of the miter saw cuts (with lots of supervision) and they were a huge help sanding. Pine has really sharp edges, so they helped me round down every edge by hand. I would have used an electric sander, but *gasp* I couldn't FIND IT!
Aaargh!
Anyhoo, this is a gift for Daddy for Father's Day! I bought enough wood and fabric for a matching chair for myself. :) The girls are begging for matching kid-sized ones too. :)
I just LOVE how it folds up so flat (last photo below) to be hung under cover outside. :)
I used Connecting Bolts & Connecting Cap Nuts rather than just bolts and I love them!!! I did keep a washer in between the 1x2's to keep the wood from rubbing. PERFECT fit! Check out my last photo below to see it up close.
The bolts fit through the 1/4" holes Ana's plans instruct you to drill, but the caps need a larger hole. I drilled 3/8" holes into all OUTER 1x2 where the connector caps needed to be and kept the inside 1x2 holes at 1/4" per Ana's instructions. Hope that makes sense!
Then I finished them with Rustoleum Oil Rubbed Bronze Spray Paint.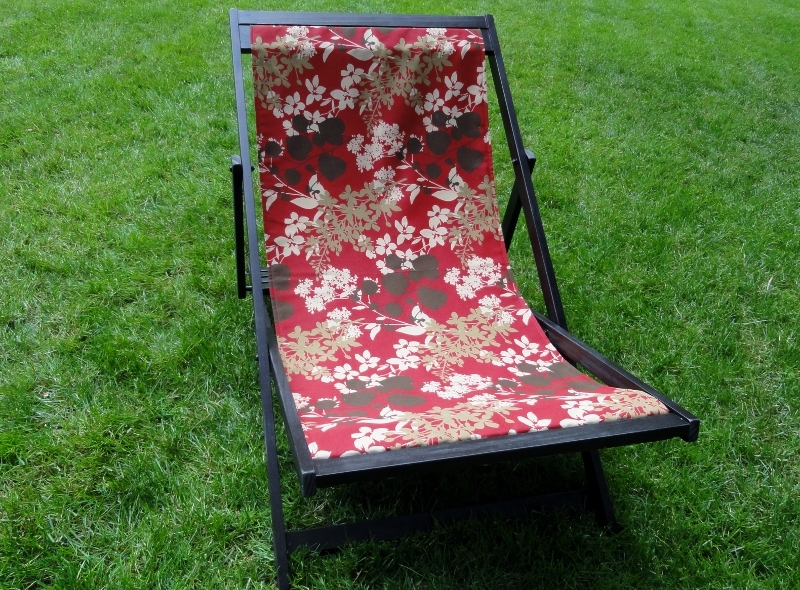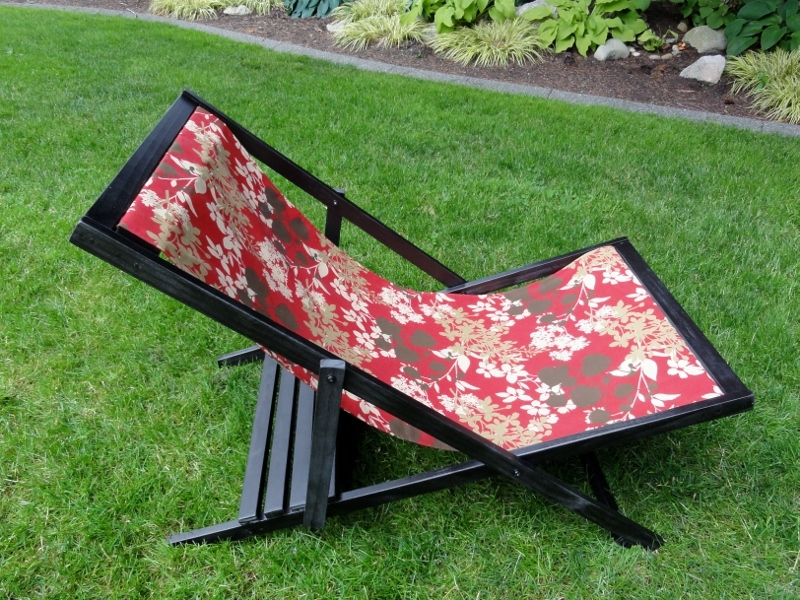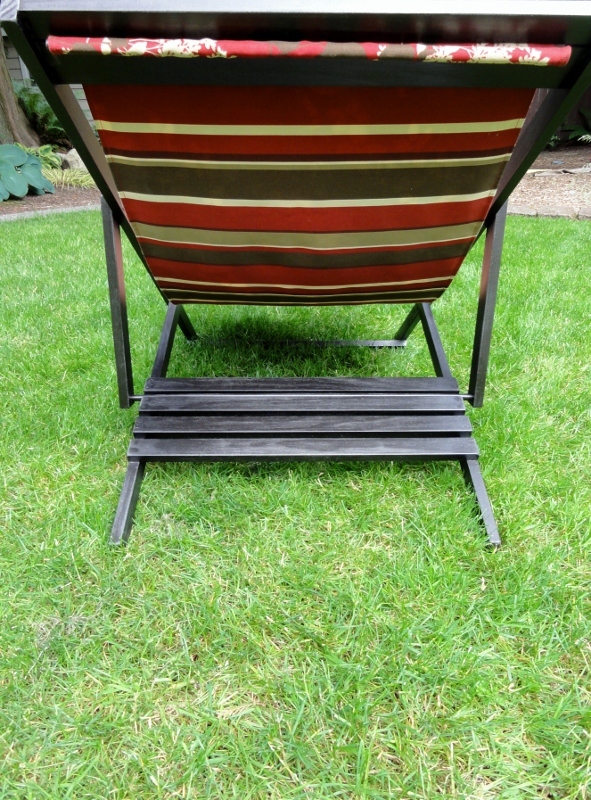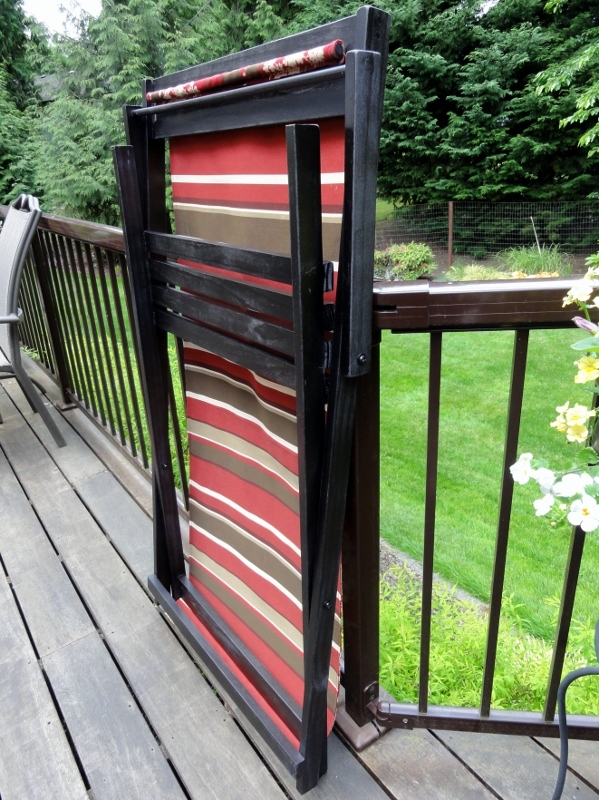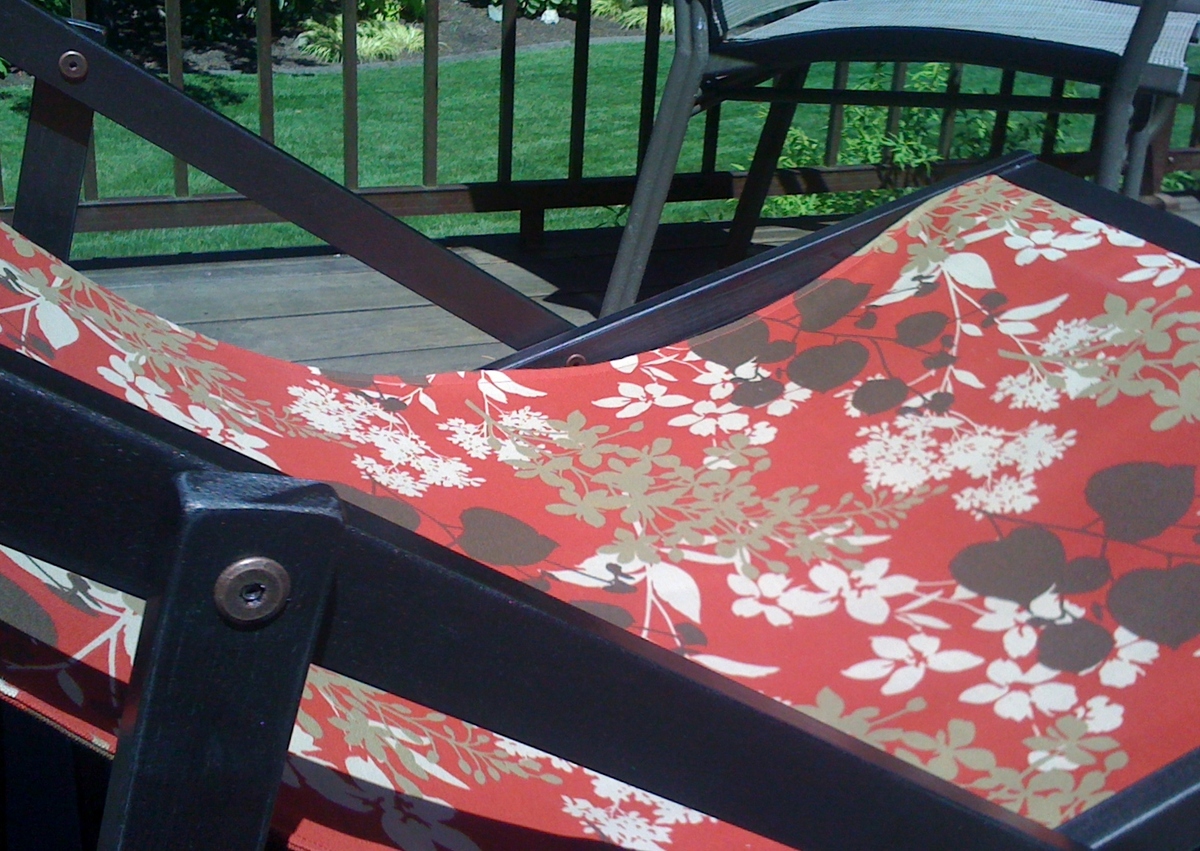 Estimated Time Investment
Afternoon Project (3-6 Hours)
Finish Used
Rustoleum Oil Rubbed Bronze spray paint. Still needs to be lightly sanded to smoothen it more, then another coat of spray paint and several coats of poly.
Recommended Skill Level
Starter Project