Okay, I know, I know. This isn't truly a, "build" but it's cute, and it's fun, and without my learning to use tools thanks to Ana, I would have never thought to clean up the outside clutter. I think it's cute, and when I look at it it makes me HAPPY! I just went to the pallet pile grabbed a couple pieces, added some knobs, and hardware and then viola! We have organization! Hooks for goggles, and drying towels and swimsuits. I absolutely couldn't handle the towels hanging over the chairs, or deck. This way, it's obvious where things belong, and I don't have to rag on kids to get things off the deck! :)
Easy peasy!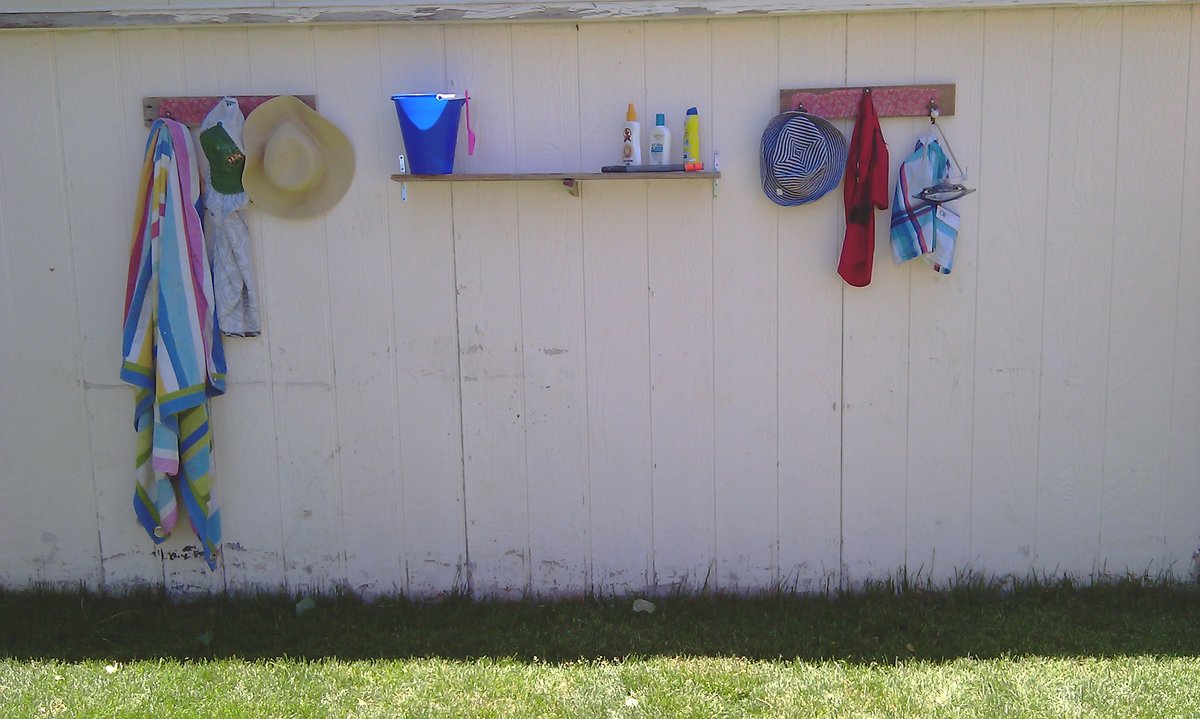 Estimated Cost
Nada, I had it all on hand.
Finish Used
On the two hook shelves I modge podged some fabric for some color, and clear coated to protect it. That's IT!
Recommended Skill Level
Starter Project