My wife and I saw a large table and chairs at a local antique store priced at $1000...
It was nice and probably worth what they were asking, but after a failed attempt to negotiate the price down to a more reasonable number, I decided to build a table.   I was in the thinking stage when it hit.  I've been wanting to tear down this random privacy fence in the back yard ever since we moved in a few years ago and so......   a table was born from an old fence..
You cant tell in the pictures but this table seats 12 comfortably. ( 4 on each side and 2 on each end).  it is 7' by 4'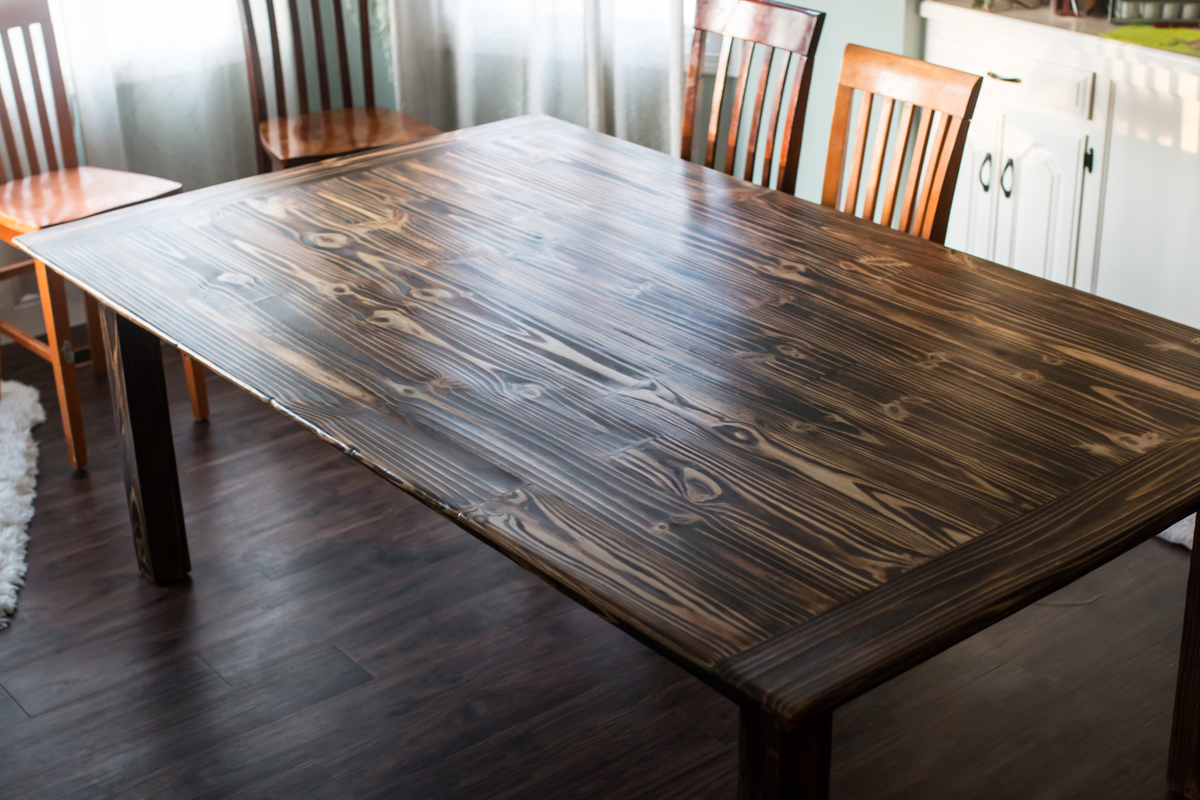 Estimated Cost
I visited the store to determine cost even though I made mine from an old fence. I believe you could make this table for well under $200 ( that's for a huge table)
Estimated Time Investment
Weekend Project (10-20 Hours)
Type of Wood
old pine boards
Finish Used
blow torch and polyurethane

run torch over your assembled table about 2-3 inches above surface and keep it moving, try on a test board first you catch on quick. Do all your sanding before the torch no sanding after torch before poly.

after torching, put first coat of poly. light scuff before second/third coat.. thats it.
Recommended Skill Level
Beginner