I built this Tryde coffee table along with two of the matching end tables for my boyfriend's new apartment. All three fit in the back seat of my camry somehow!
Such nice and simple plans, thank you Ana!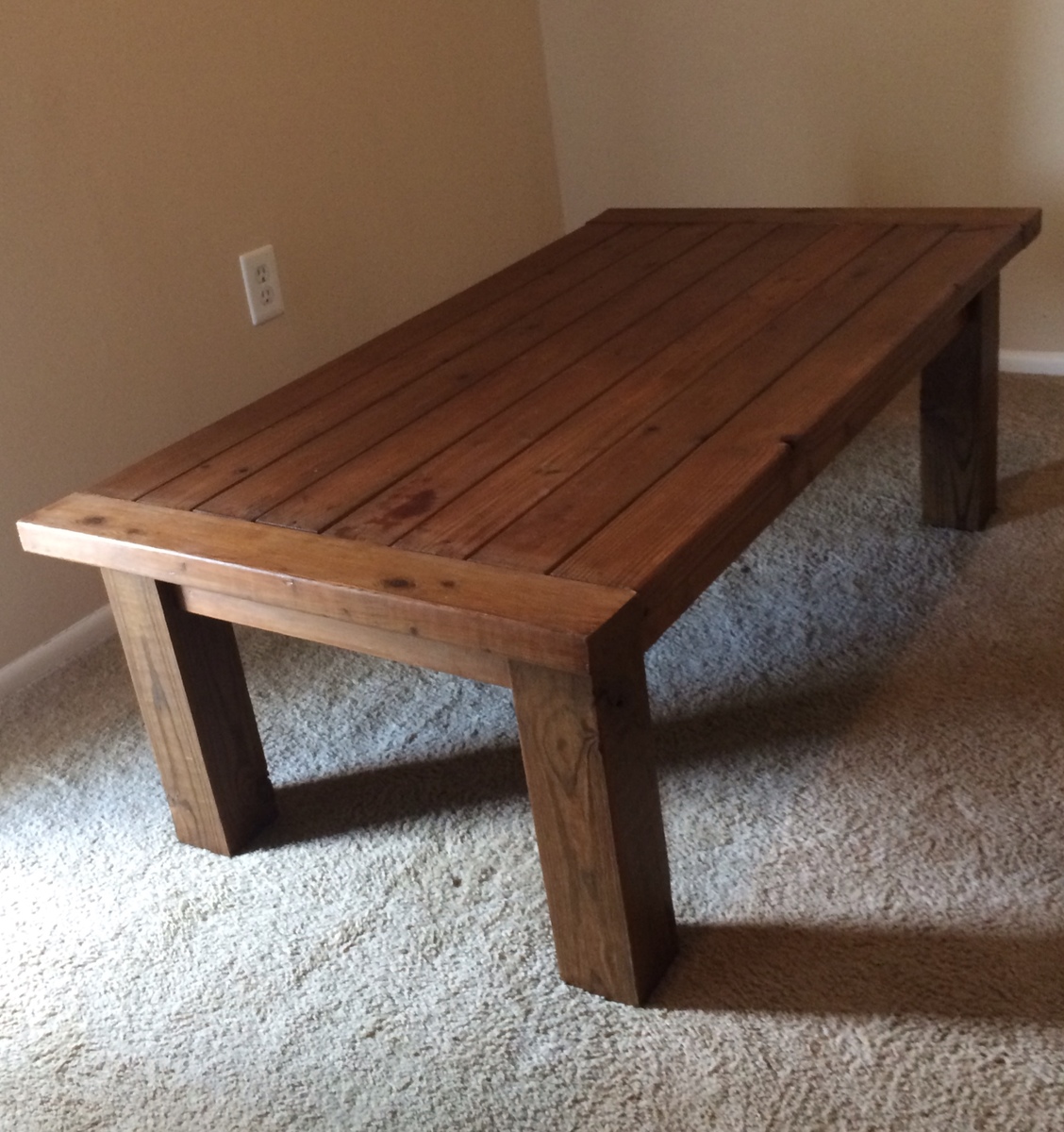 Finish Used
Repeated coats of the black tea/ steel wool & vinegar combo:

http://www.friendly-home.net/2012/07/how-to-oxidize-wood.html .

Normally this mix results in a completely different color, but I used multiple coats of it to get the color we wanted for this project. I should probably venture out and try an actual store-bought finish the next time I want a specific color (to cut down on applications and trial/error) but this is a hard habit to break as the finished product of this combo has never disappointed!

Vermont Naturals polywhey in satin for the top coating.
Recommended Skill Level
Starter Project