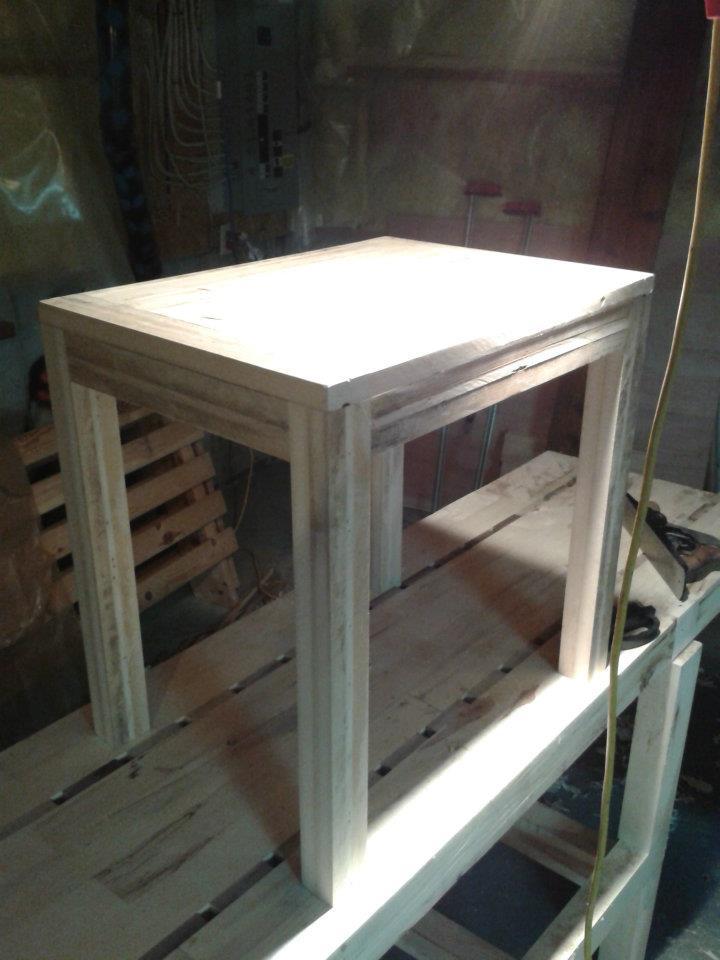 Made my version of the Tryed table out of bowling alley maple which came with a purchase of nicer wood a while ago. The maple has random nails in it so instead of making it nice I just ripped it on the table saw leaving all the saw blade marks and holes etc. I thought I was gonna end up burning it but it turns out I have use for all this stuff! The construction is easier than the plans given. I omitted the inside supports. Just a top, 4 legs, 4 side skirts. Use pocket screws for skirts and legs, and 90 degree brackets for table top. Getting crooked distressed wood to glue up / line up nice nice is not as easy as using straight wood. The table top is tricky to glue up without squeezing out glue, so let it happen. Don't be tempted to wipe it off right away. I waited till it hardened then used a properly sharpened floor/paint scraper to scrape away excess, leaving a bit of distressing behind. You can't sand it much because you will erase the distressing. Crooked distressed wood doesn't glue and assemble as well so you must accept that it's not perfect. Believe it or not it took me 16 hours to complete this using: cheap table saw a very good quality DeWalt mitre saw Kreg Jig, drill bits and screws drill biscuit jointer to join the table's bread board ends (can use Kreg jig instead) lots of clamps glue floor/paint scraper (NOT A PUTTY KNIFE) measuring tape pencil COST $0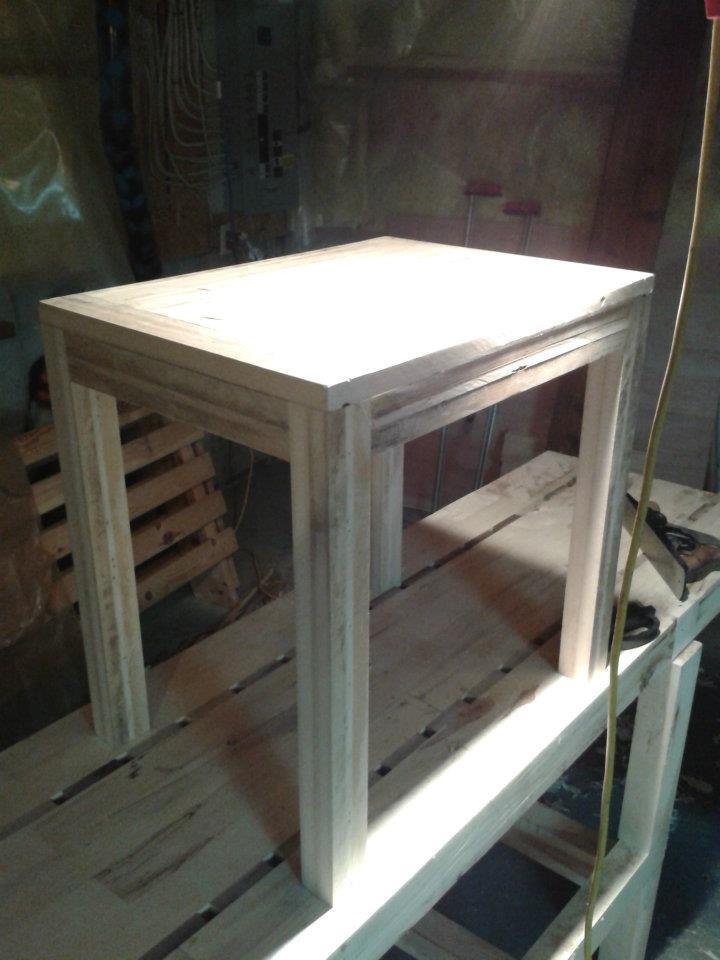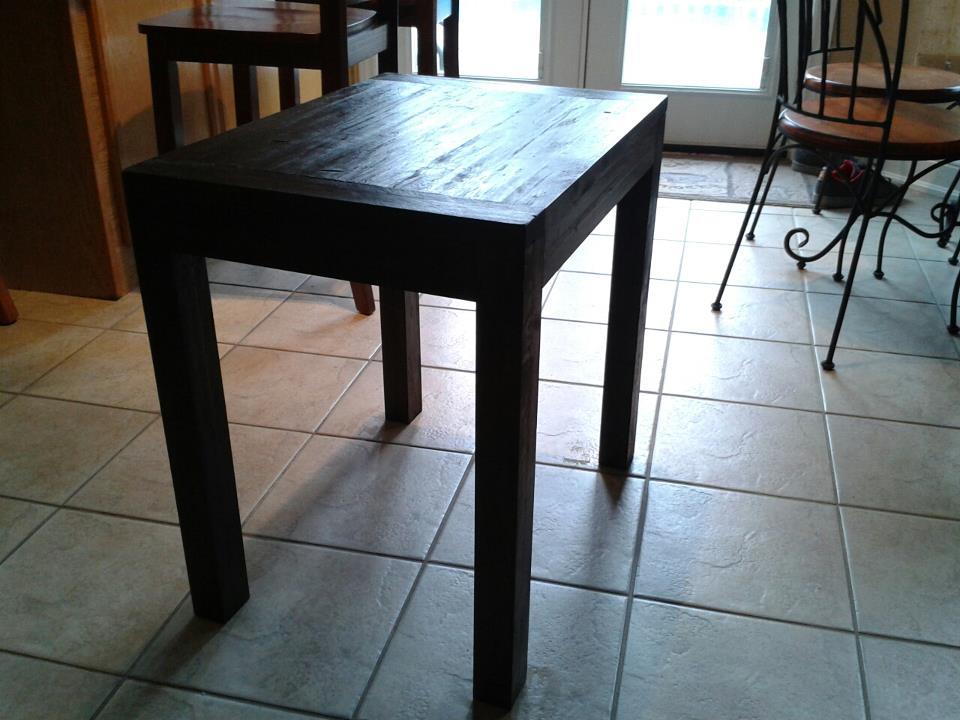 Estimated Cost
$0 (Canadian)
Estimated Time Investment
Weekend Project (10-20 Hours)
Type of Wood
Reclaimed bowling alley maple.
Finish Used
I made stain using diluted paint that had some brown and black in it (2 parts water 1 part stain, just brush it on and let dry 60-120 minutes). I used drying vegetable oil (NOT olive or canola, it MUST be either linseed (flax seed) oil, tung oil, poppy seed oil, perilla oil, walnut oil - see wikipedia on drying oils).

I had poppyseed oil in the pantry which does not go rancid like olive or canola, it actually polymerizes. Wipe on let dry 45 minutes and wipe off. This finish leave an ultra matt finish which is what I like.
Recommended Skill Level
Intermediate