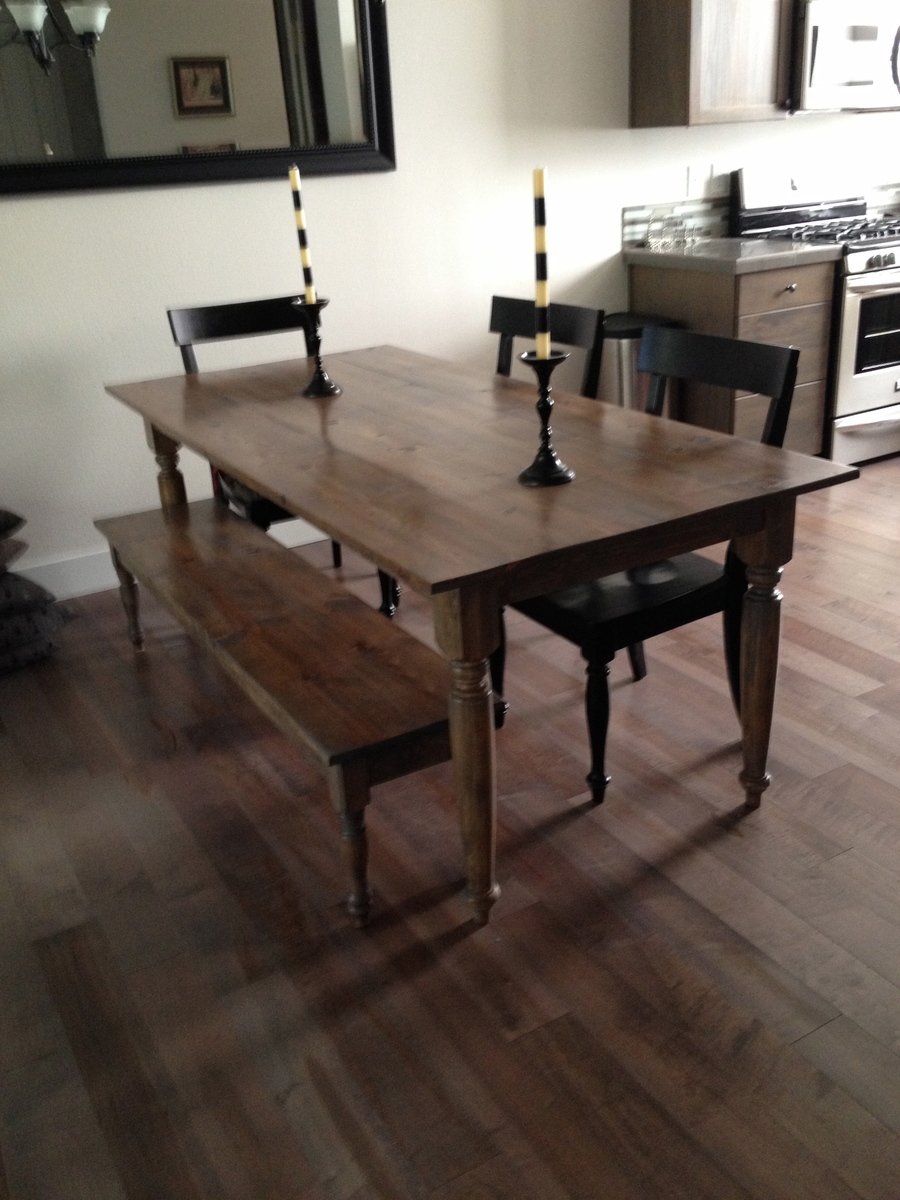 This projected started with a mishap. I bought table legs from Lowes that were 35" tall, and after trying to decide if I could somehow make our chairs taller...I returned them for the correct set. The set I used was from Waddell online (the manufacturer). 29" Country Pine legs. With shipping these were the most expensive part of the entire project. The rest went according to plan. Once the table was done I decided on a whim to make a matching bench. I bought the bench legs from Home Depot and a bit more pine for the seat. The bench legs were 15" country pine also. I guessed on the measurements for it, and it came out okay. The only hard part was that my drill didn't fit with the Kreg bit on it when I was trying to screw in the bench supports. I actually had to borrow a shorter drill and bit from a friend to complete it! The staining took me a long time because I don't have a heated garage and the temperatures dropped below comfortable to work on it.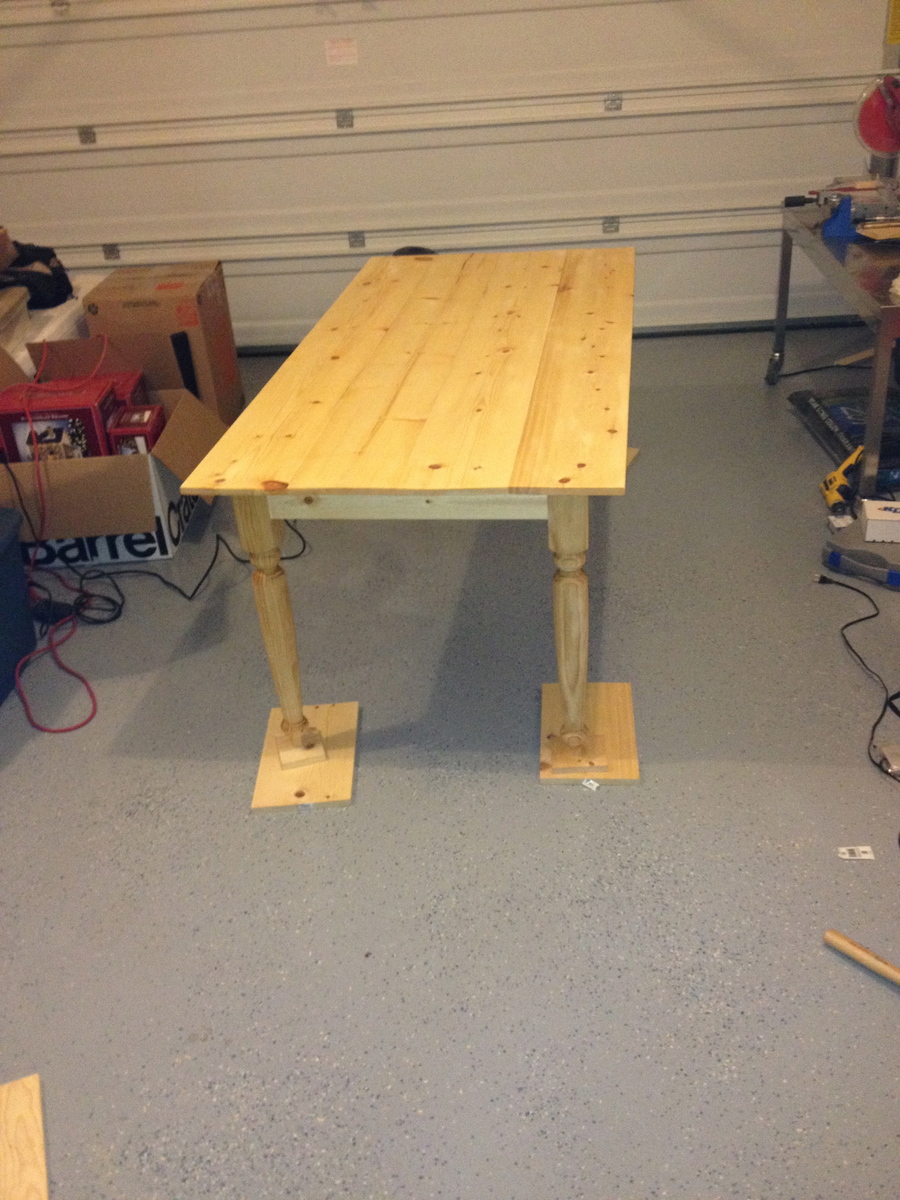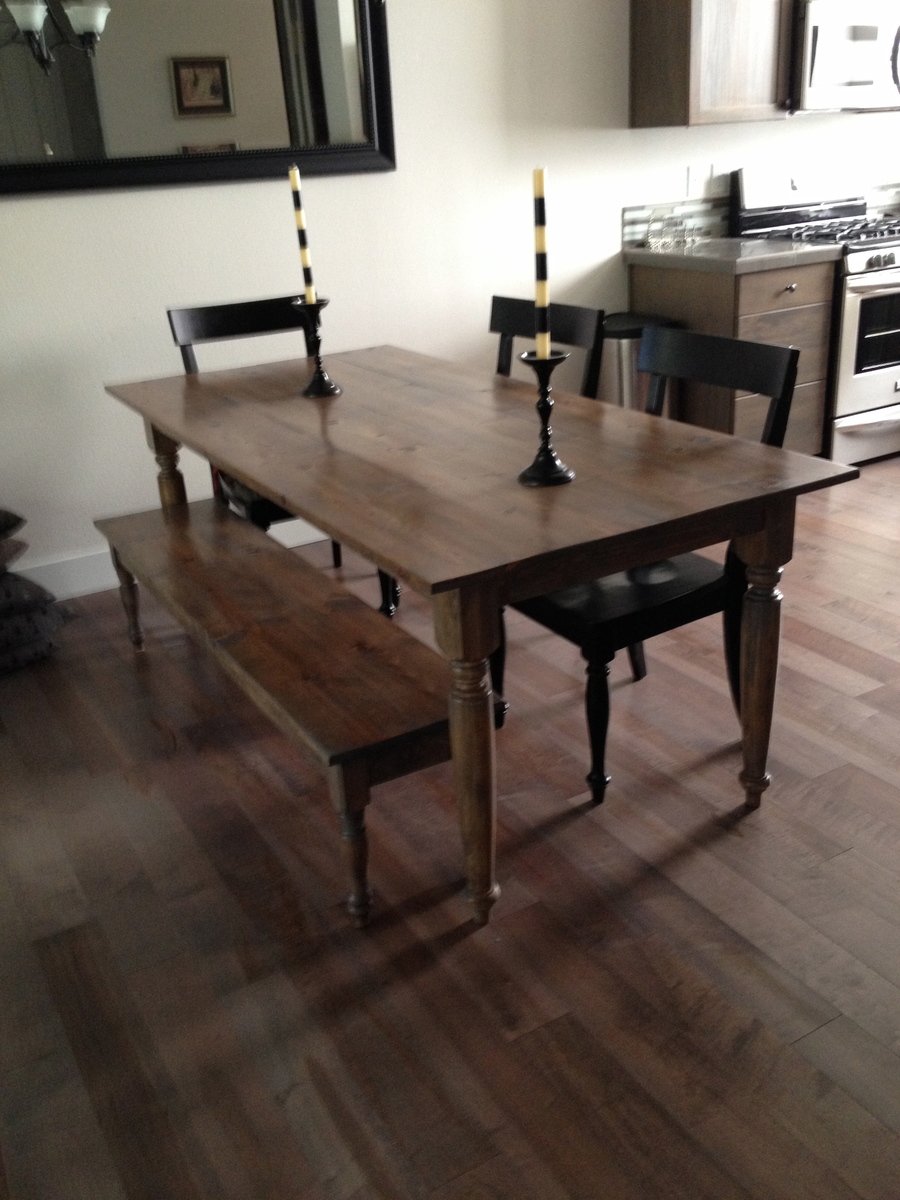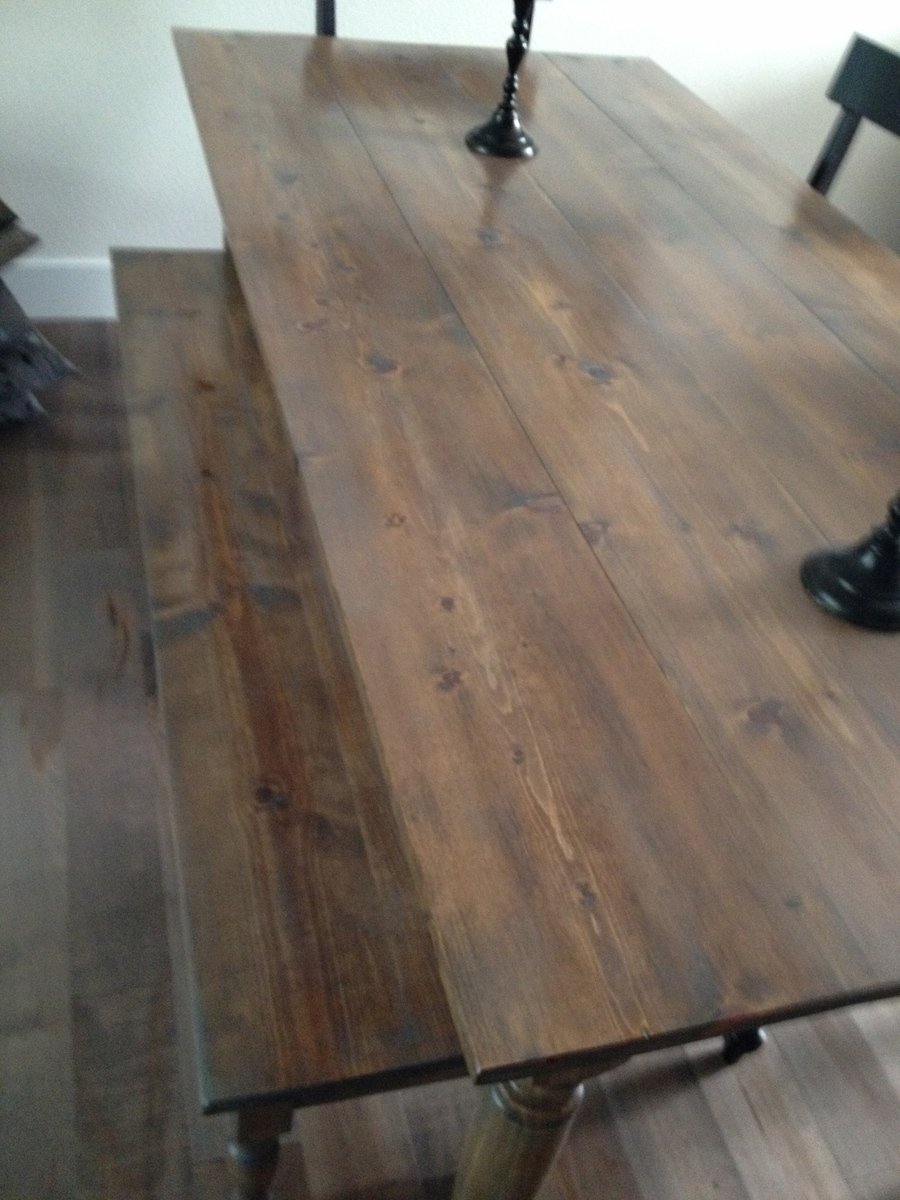 Estimated Cost
$130 for table and bench
Estimated Time Investment
Weekend Project (10-20 Hours)
Finish Used
I used oil based pre-stain by Minwax so the stain would cover evenly (mostly because I used such a soft wood). Then two coats of Minwax oil based stain in Special Walnut. I was planning on going darker, but this Special Walnut had that Pottery Barn rustic look I love. Lastly I did 3 coats of Minwax oil based Polyurethane in Satin finish. The first coat looked great, the second coat ended an ugly cloudy gray color. So...I didn't read the instructions and now I know. STIR STIR STIR. You have to stir this finish for a long time prior to each application. I thought stirring it was was enough. Don't make this mistake! Then I sanded forever and started over...3 coats.


UPDATE: I moved to a house with grey wood floors and the table didn't match at all. So I sanded the top coat of poly off and added Minwax Classic Grey Stain over the Special Walnut from last year. One more coat of poly and this table looks like it was made to match the floors!!
Recommended Skill Level
Beginner