NINE MONTH UPDATE: After using the bench for almost nine months, we've made some changes. The first is that our table saw, a Dewalt 7491 didn't fit in the way the plans called for because of the fence. We ended up cutting down and rebuilding the table to make a platform for the saw, then we built three "tables" around it to leave a gap for the fence operation. We also added a curved piece that can be removed to access the riving knife lever.
The other change we made was to take out the clamp storage that was in one of the cart ends. When we rolled the cart in and out, the clamps would catch and fall off. We put in another shelf instead.
Otherwise, we love the bench. Having the two rolling carts that we can reposition based on where we need a table extension is great. The miter saw stand works perfectly, and our dust collection setup rolls right underneath. We're also in the process of building a router table that fits in the removable bench room area.
ALSO, sorry for the upside down/sideways pics. It won't let me remove or fix them.
We made the ultimate roll away workbench with very few changes. Added the clamp hanger on one end as pictured. We didn't add the shelf under the miter saw, as well be putting a dust collection cart.
We absolutely love the cart.M, now to save up for a table saw. The only change I would like is that I wish the side shelves were a little deeper, more like 10" instead of 8", so more tools would fit.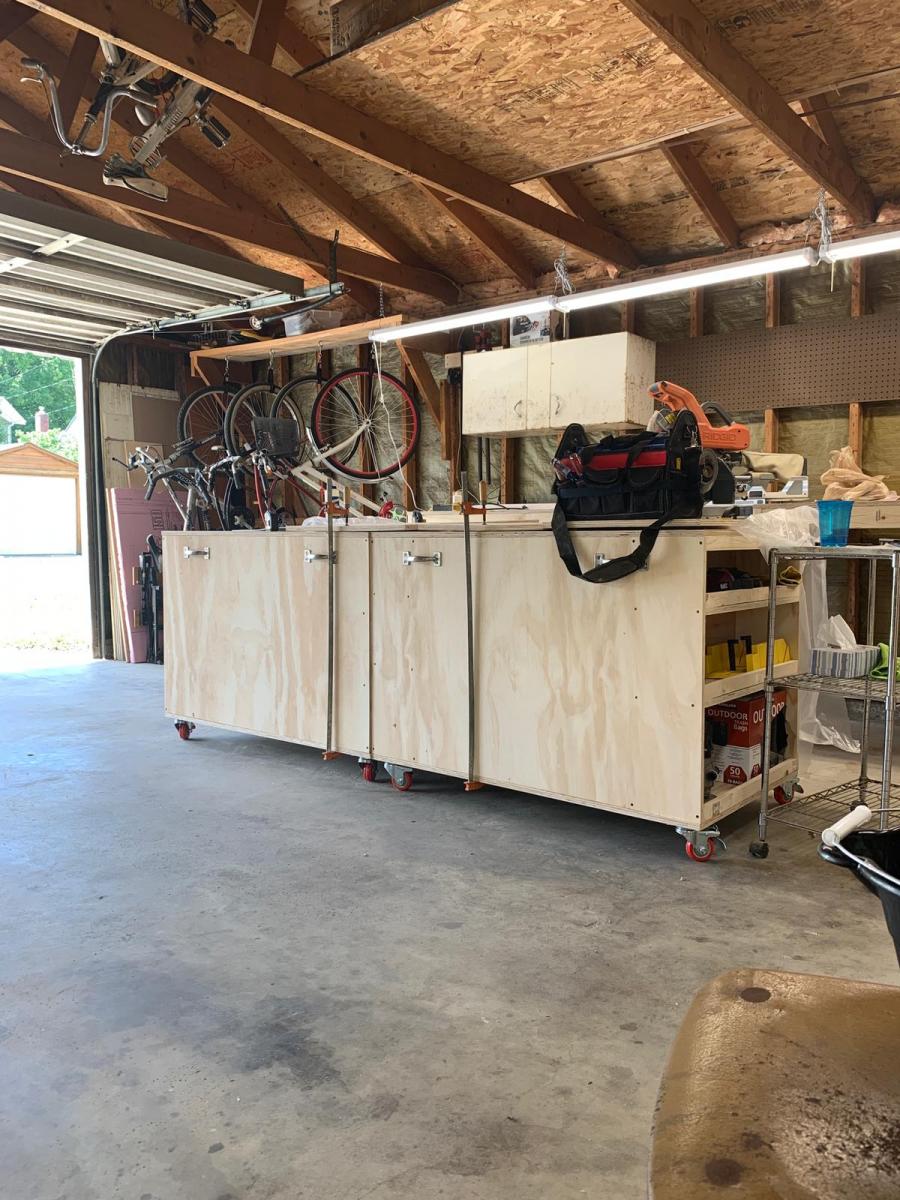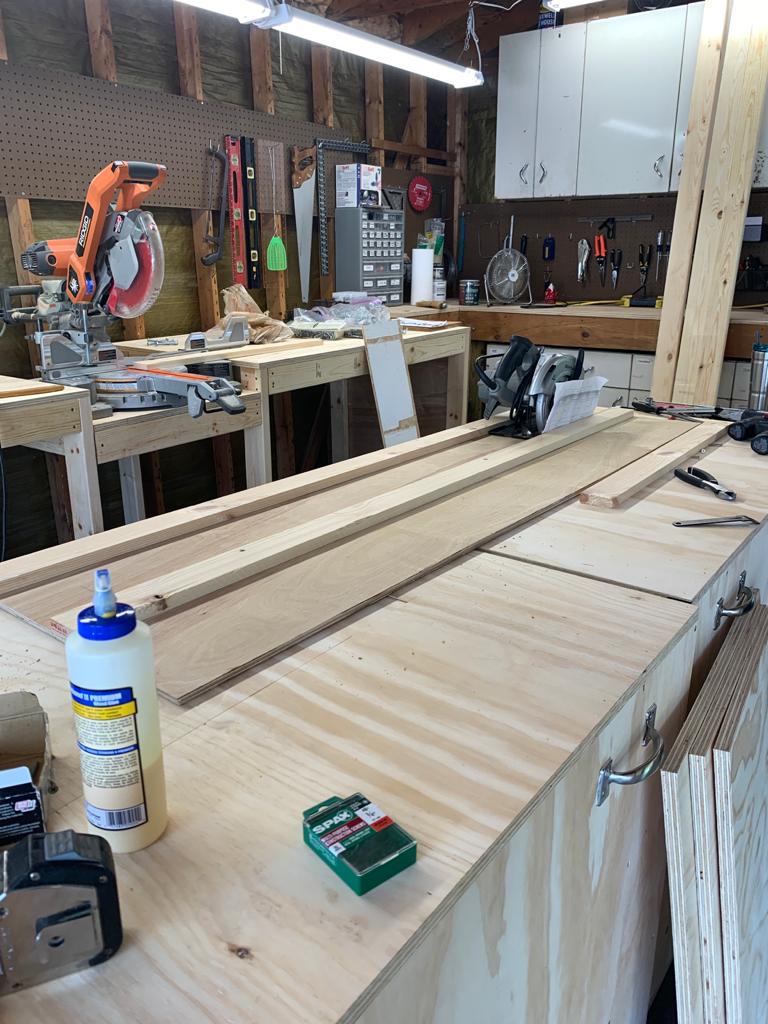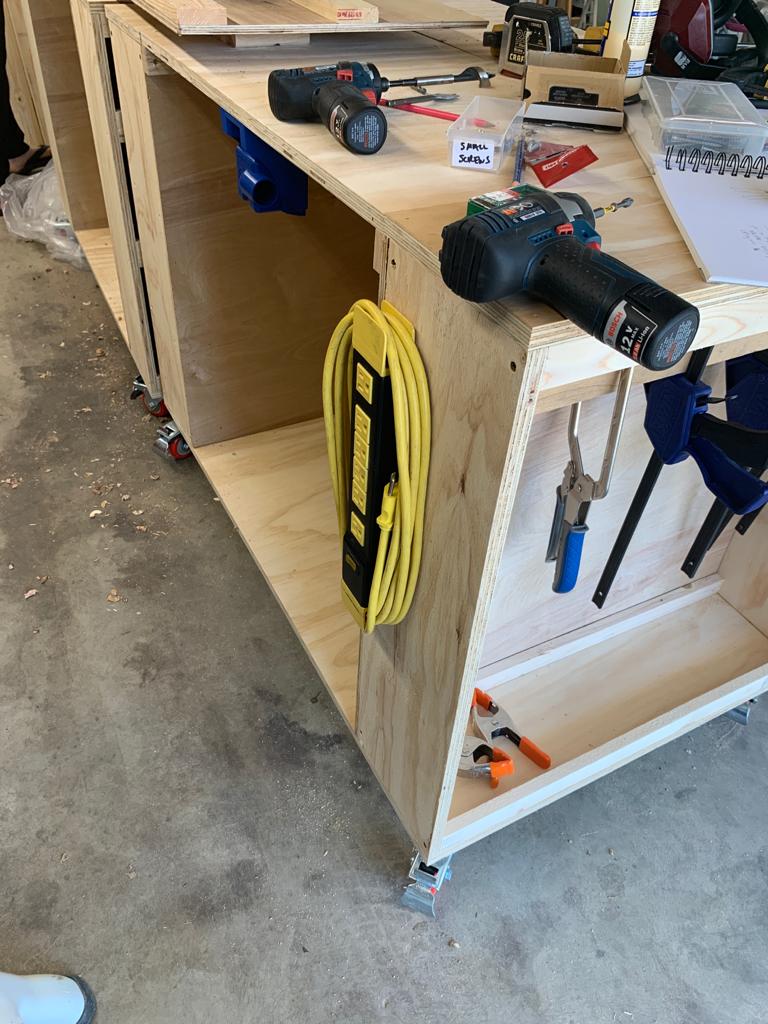 Estimated Time Investment
Weekend Project (10-20 Hours)
Recommended Skill Level
Beginner