This project was a labor of love for sure.  It took me an hour here, an hour there over the course of several months before I finally finished it.  I have never felt so proud of something I built, and I truly could not have done it without the plans written up on this site!  Thank you so very much for the service you provide with your free plans!  
I started with rough-cut American walnut from a guy's basement.  It had been stored for over 50 years in a nice dry climate.  After planing it, running it through a jointer, and trimming off the crooked parts with my table saw, I was able to get everything to line up pretty well.   I will say the drawers sure gave me a run for my money!  Those are so difficult to get perfect! 
The stain I used is a Kona stain from Varathane.  I truly couldn't be more pleased with how it turned out.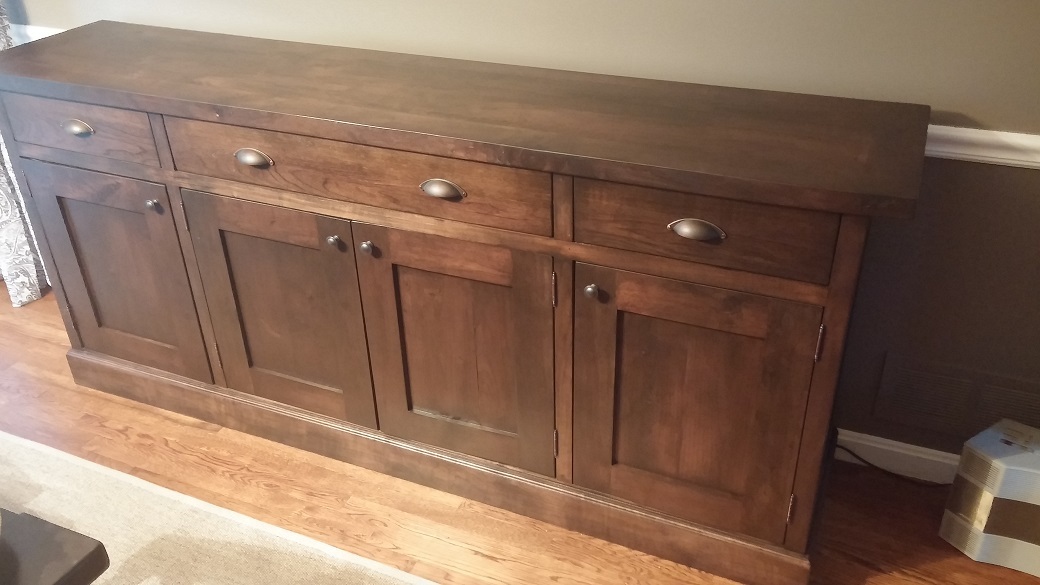 Type of Wood
American Walnut
Finish Used
Varathane Kona
Recommended Skill Level
Intermediate