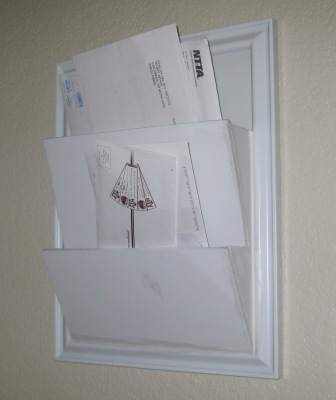 I love this Letter Bin that Lady Goats posted. I made it right away and finally just got it hung up on the wall. The frame came from Michael's for $4 and I had the scrap 1/4" MDF around the garage. My jig saw and I were not getting along that day (should've used a multi-tool) so my cuts are slightly off but I still love it. The caulk finished off the edges nice. This is perfect for our mail coming in the door and helps get even more paper off the table below (first project built...I was so excited to get it done, it made it into the house before sanding or painting). Thanks again Lady Goats for the great plans!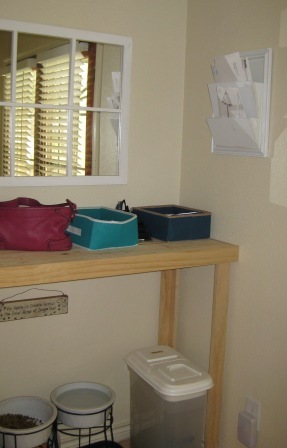 Estimated Time Investment
An Hour or Two (0-2 Hours)
Finish Used
I painted the pieces before assembling with 3 light coats of Krylon White gloss spray paint.
Recommended Skill Level
Starter Project