Despite how it looks, this chair was actually pretty cheap and easy to build. The one caveat is that it really needs to be built from hardwood. The minimalist design of this chair requires the strength of solid hardwood. I don't think pine would cut it.
I started by building my angled legs. My chair is nice and lounge-y. If you don't like the relaxed, lounger style, you may want a slightly more shallow angle to your back. The total length of the back is 33". I wanted the leg portion to be 4" tall, so I first cut 2, 33" lengths. Then, measured 4", and cut at a 10-degree angle. I inverted the 2 pieces, and attached them together with glue, pocket holes, and screws.
Once I had my angled legs, I put together my back frame, front frame, and finally joined them together with the armrests and side supports. I used wood glue and countersunk, 3" screws at each joint.
To create the sling, I took two, 52" leather belts, and strung 19" wide slats, 1" apart. I attached the slats to the leather using a pop rivet gun. For this size chair, I used 17, 1.5" wide slats to create the sling. I then attached the sling to the frame using carriage bolts and nuts.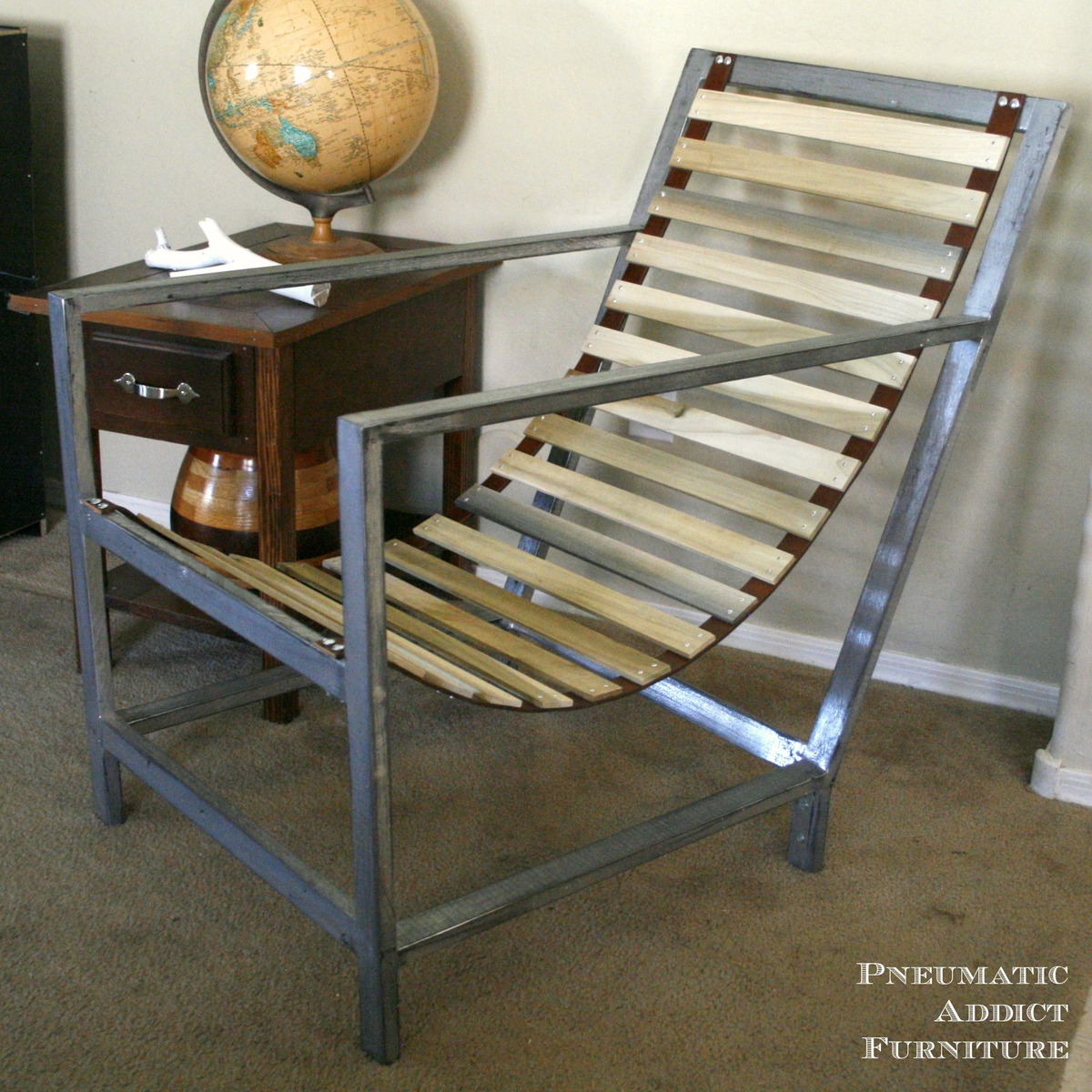 Estimated Time Investment
Day Project (6-9 Hours)
Finish Used
I primed the frame with black primer. Then sprayed a coat of Oil Rubbed Bronze by Rustoleum, Next, I layered a coat of metallic silver and distressed to allow some of the darker paint to show through. I sealed the whole thing with 3 coats of satin polyacrylic.
Recommended Skill Level
Intermediate