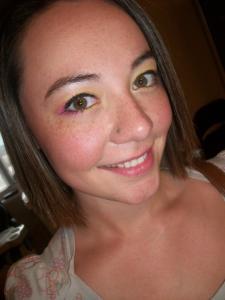 I am a beginner but would love to make projects for the whole family. My family loves home made gifts. I already seen a Picture frame for my mom on here (birthday present). Also seen a Changing table for my sister when she has her 2nd baby.
I have 3 Little girls (4,3 and 1 1/2 years old) and a baby boy due in July 2016. I have many things I want to build for their bedroom instead of buying cheep plastic things.
My husband of 2 years now is a construction worker and loves building with me. We are currently working on a Wagon for the kids. They are very excited.
I hope to learn a lot from this site. I bought a KregJig a while back but I have not used it yet. I am not 100% on how it works exactly. I'm sure I will learn quickly from the plans on this site.