Make this cute cake pop stand from wood scraps!  Free plans by ANA-WHITE.com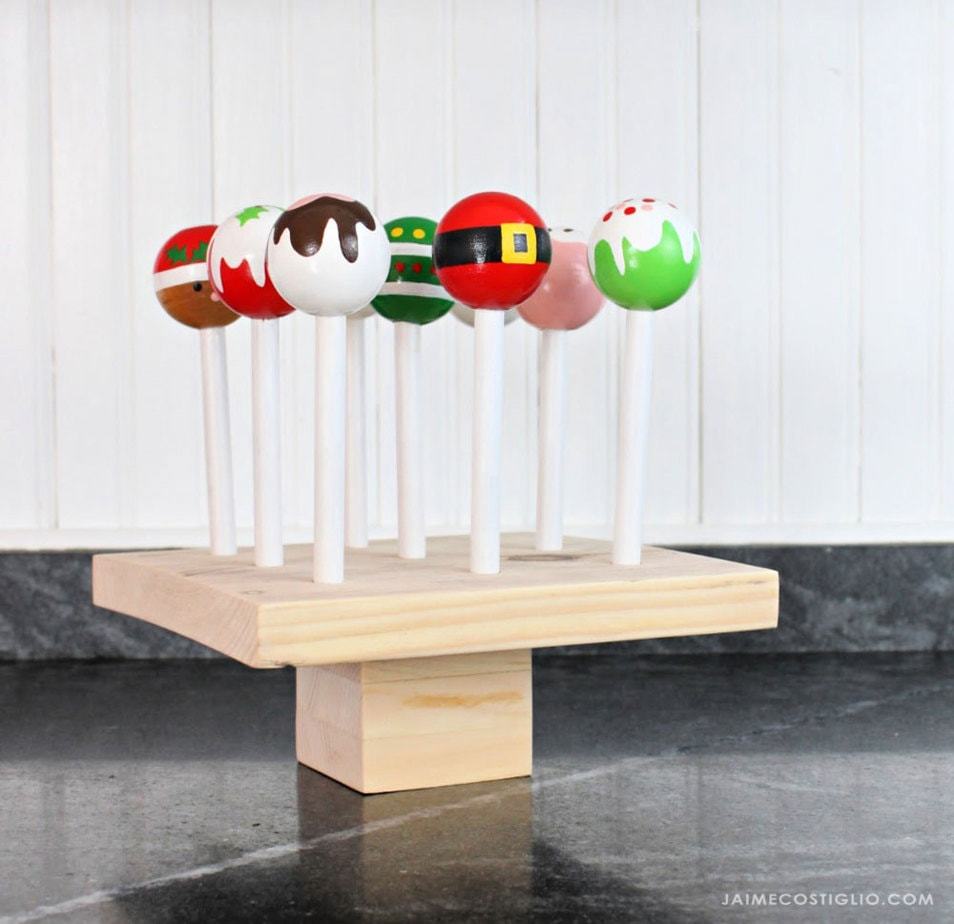 Dimensions
Cake Pop stand dimensions shown above
Preparation
Shopping List
About 8" of 1x3 board scraps
1x8 board scrap 7-1/4" long
1-1/4" brad nails
1/4" drill bit
Cut List
3 - 1x3 @ 2-1/2" long
1 - 1x8 @ 7-1/4" long
Instructions
Step 1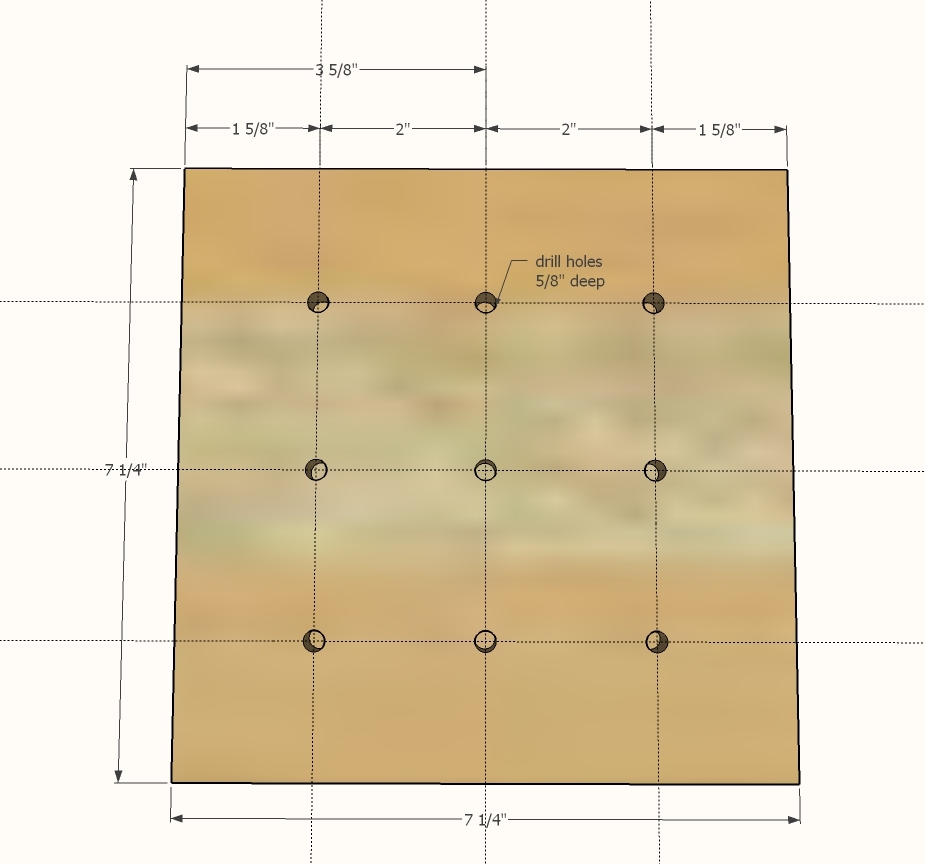 Cut the 1x8 to 7-1/4" x 7-1/4" using the compound miter saw.  You can also cut with a circular saw or jigsaw.
Mark a grid on the top of the 1x8 as shown in the diagram.
Tape the 1/4" drill bit so 5/8" of the drill bit is exposed at the end.  Drill holes in the 1x8 with the drill bit, using the tape as a guide to drill holes 5/8" deep.  Remove the tape.
Sand any rough edges.
Step 2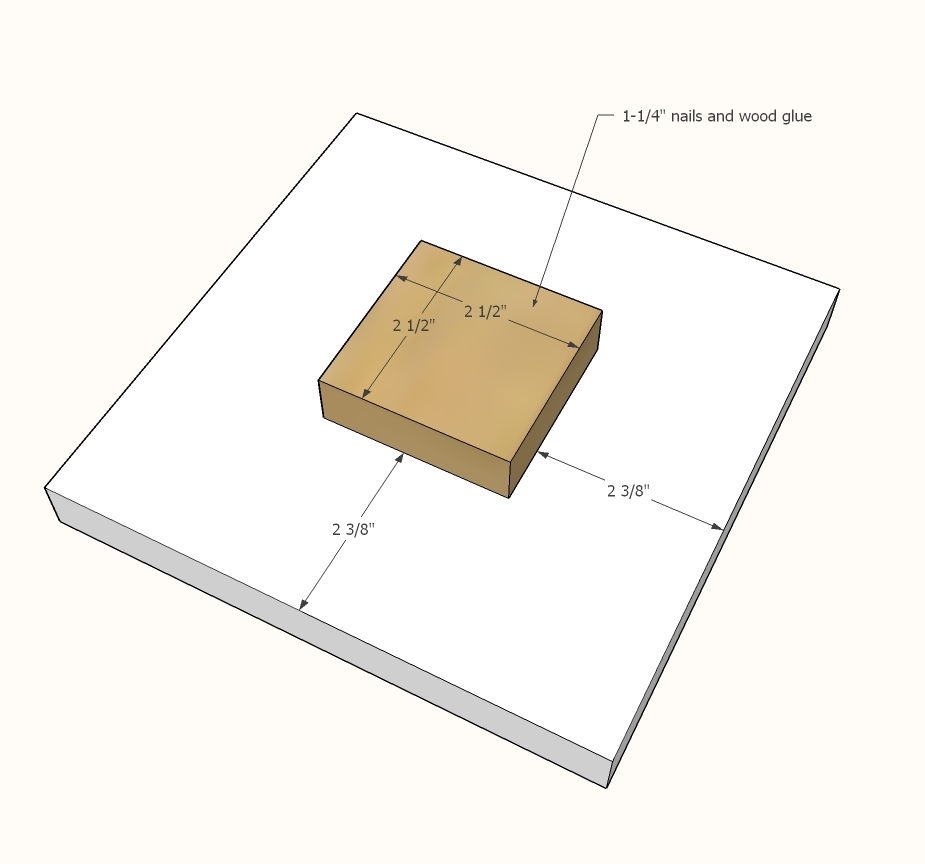 Cut 1x3s with compound miter saw or other saw.
Flip the 1x8 over.
Attach the first 1x3 block centered on the back of the 1x8 with glue and 1-1/4" brad nails.
Avoid nailing directly in the center as there is a cake pop hole drilled in the center of the 1x8.
Step 3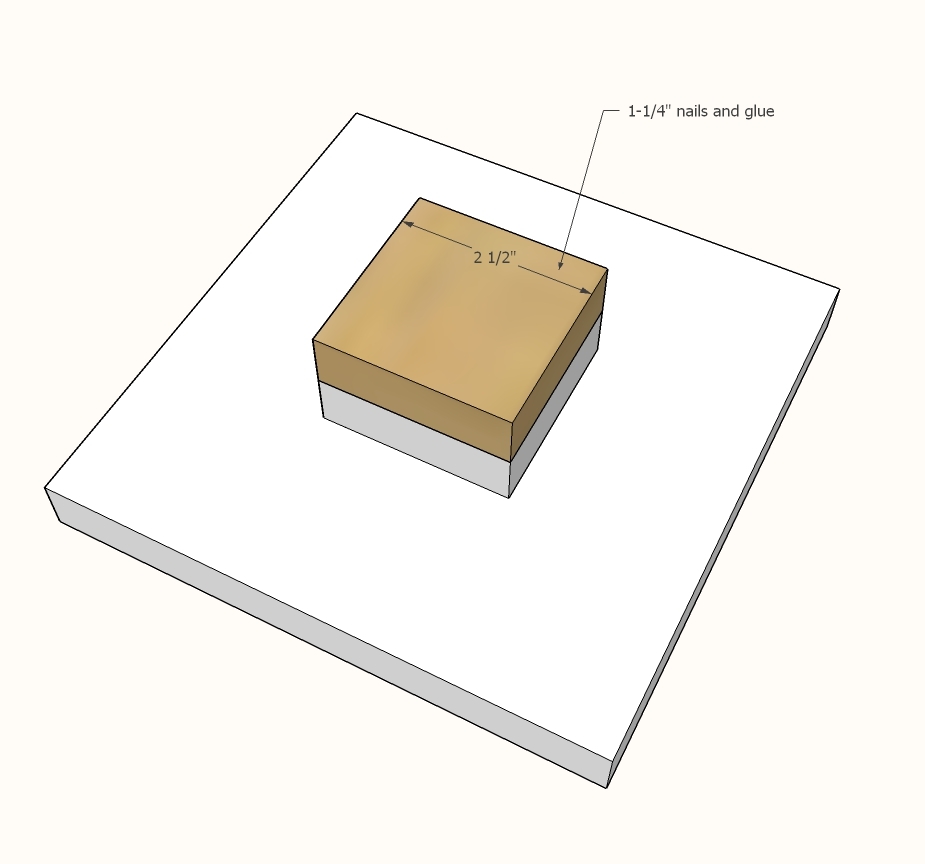 Step 4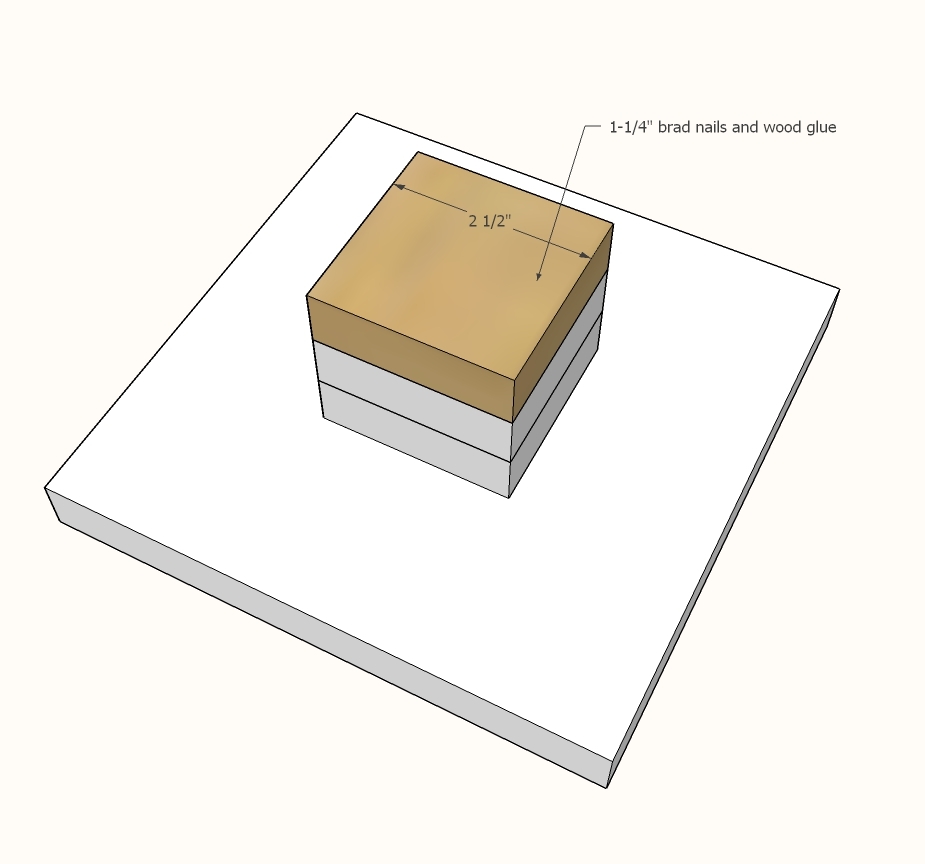 Step 5