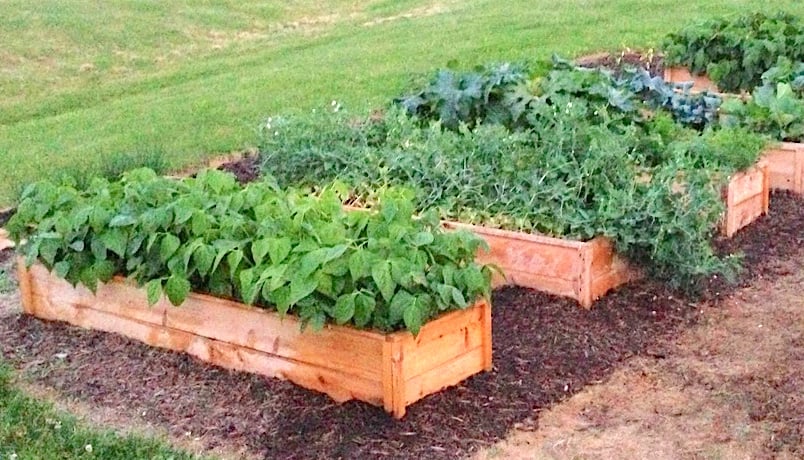 Easy and inexpensive DIY cedar rasied garden beds with free plans by Ana-White.com!  Uses cedar fence pickets to keep costs low and basic tools.  Beginner friendly.
This plan is for a 6 foot long by 1-1/2 foot wide garden bed, suitable for a single row of plants.  You can find the double width plans here.
Pin For Later!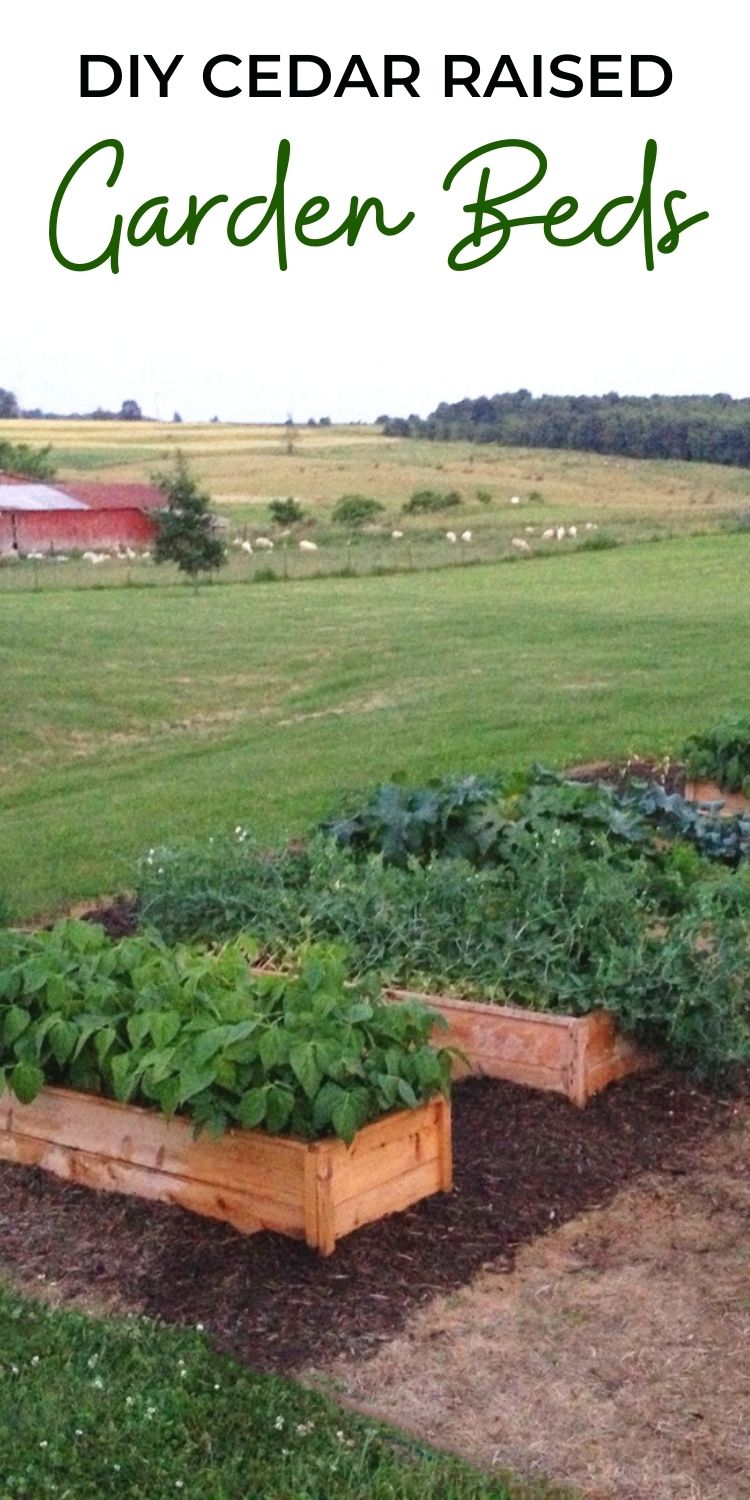 Dimensions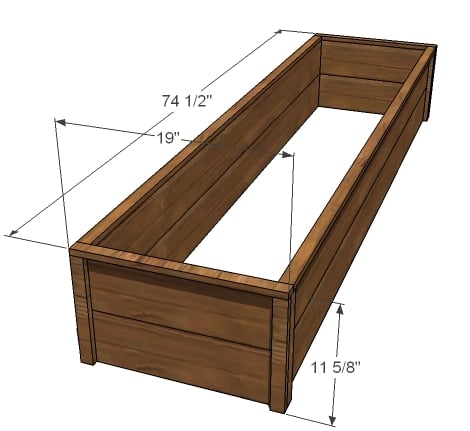 Dimensions are shown above.
Preparation
Shopping List
6 Cedar Fence Pickets
1x2 Cedar boards for corners (if you don't have a tablesaw)
1″ Screws
2″ Screws
Wood Glue
Finishing Supplies
Garden stakes or concrete stakes (we used a couple of stakes on each bed just to keep the bottoms in place)
Cut List
4 – 1×6 Fence Pickets @ 72″ (Side Panels, you can trim the dog ear off and work with a 71″ Fence post)
8 – 1×2 Fence Pickets @ 11″ (Corner Posts)
4 – 1×6 Fence Pickets @ 17 3/4″ (End Panels)
Optional Top Trim - CUT TO FIT
2 – 1×2 Fence Pickets @ 72″ (Top Trim, I used the non-dogeared ones from the center of the cuts)
2 – 1×2 Fence Pickets @ 19″ (Top Trim, Ends)
Cutting Instructions
Considerations for Size Modifications
If you alter the dimensions of the cedar beds, work with your materials to make sure you have the least waste (and more cedar beds!)  For example, make your end panels a fence picket cut in half for a 6 foot by 3 foot garden bed.
Instructions