Very easy and simple DIY corner storage bench to make. We made this bench mainly out of solid wood and few plywood boards at the bottom, back and middle dividers. The corner bench is really made from two separate benches that could be used in different locations not only in the corner.
For more information on this bench, visit TheDIYPlan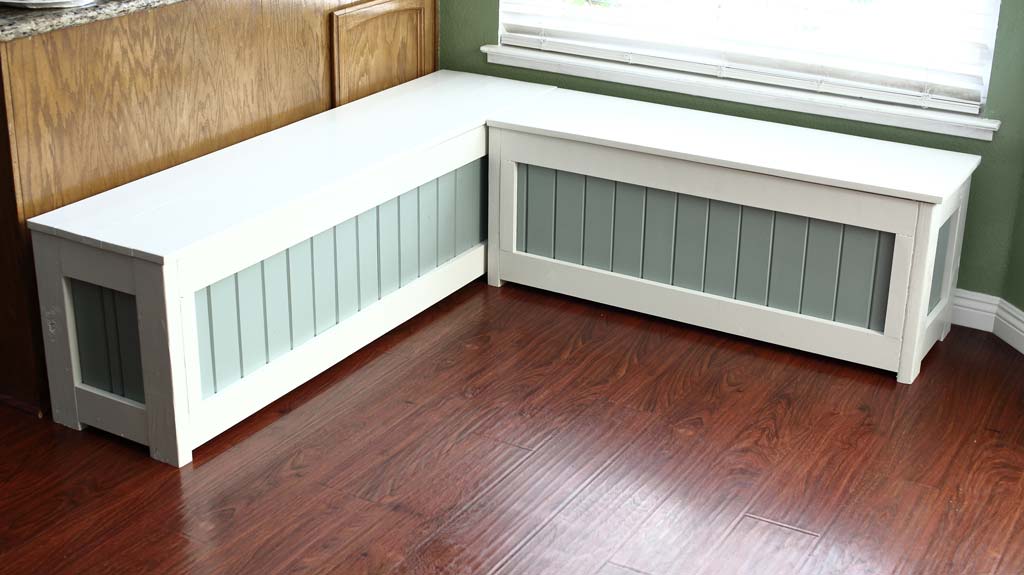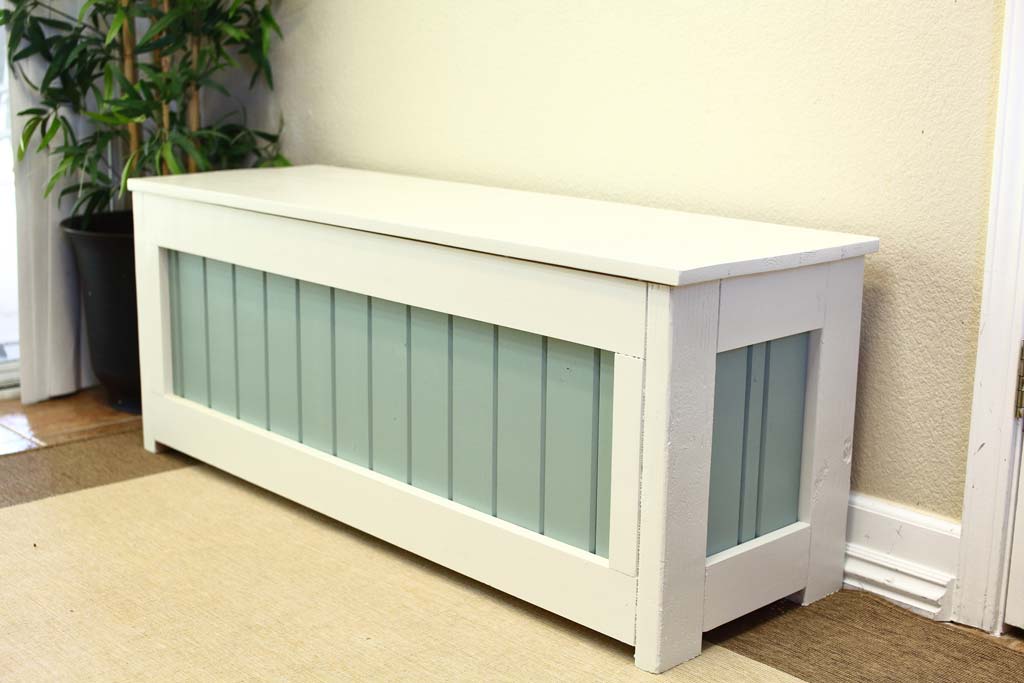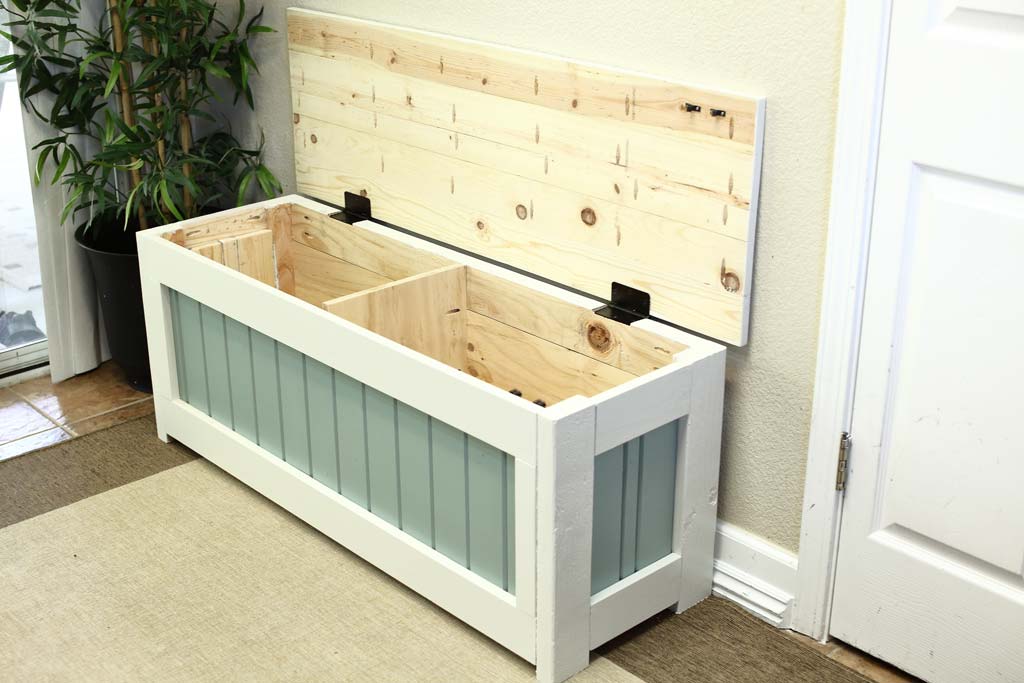 Preparation
Cut List
Instructions
Step 1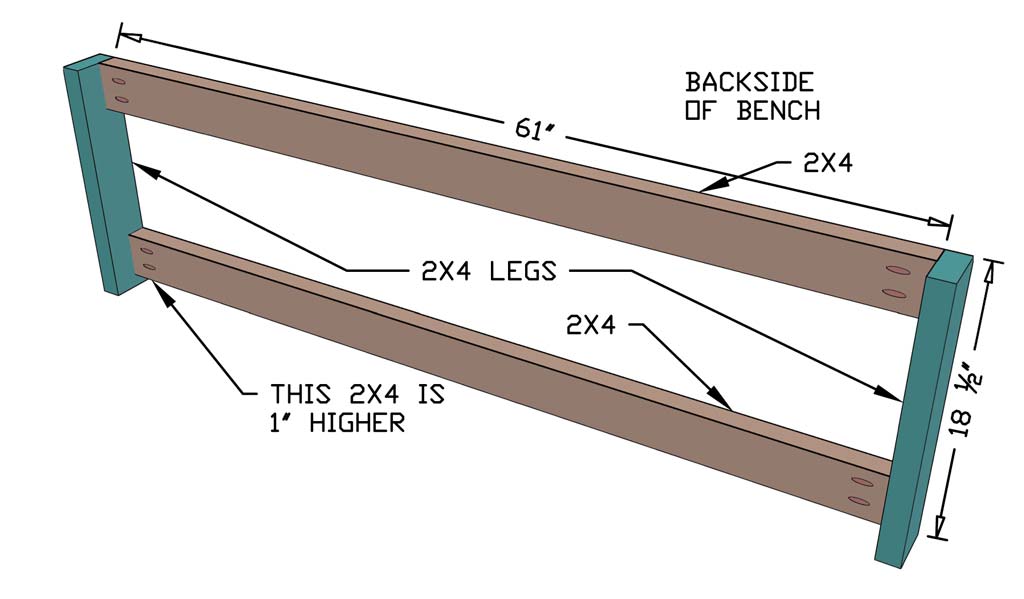 Cut and Assemble Back Frame
Since there are two benches, we will start with the longer bench. To build the shorter bench the steps are exactly the same. First start with building the backside frame for the bench. Using miter saw cut 2x4s to provided dimensions in the cut list. All legs are going to be built from 2x4s. Attach 61" long 2x4 supports to legs using pocket hole screws. The bottom 2x4 support will be 1" from the ground.
Step 2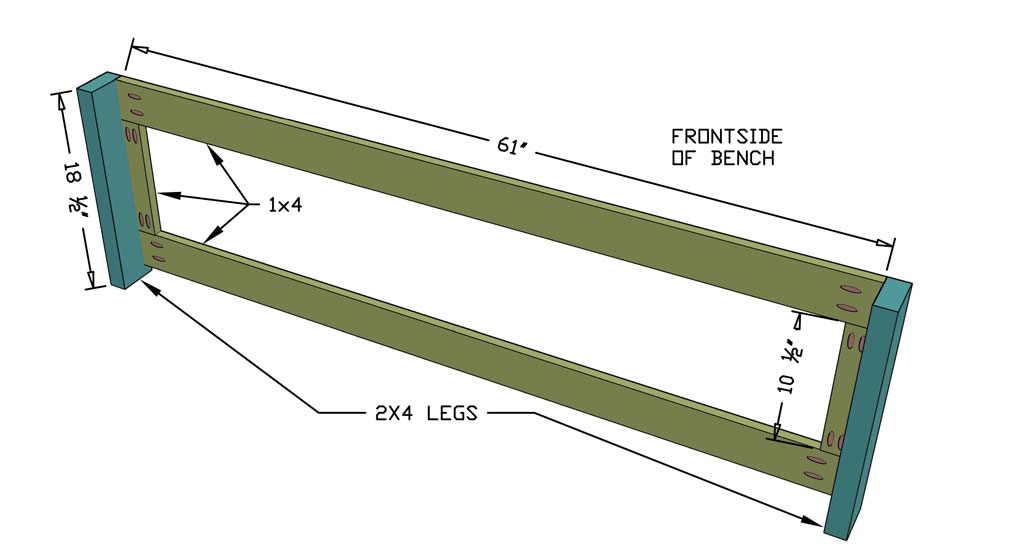 Cut and Assemble Front Frame
For this step we will work on the front side of the bench. Take the front supports and attach them to 2x4 legs. The front support are from 1x4s (instead of 2x4s). Similar to the backside we're going to have the bottom support 1" above ground. Also, attach 10 1/2" long 1x4 piece on each side between the upper and lower support.
Step 3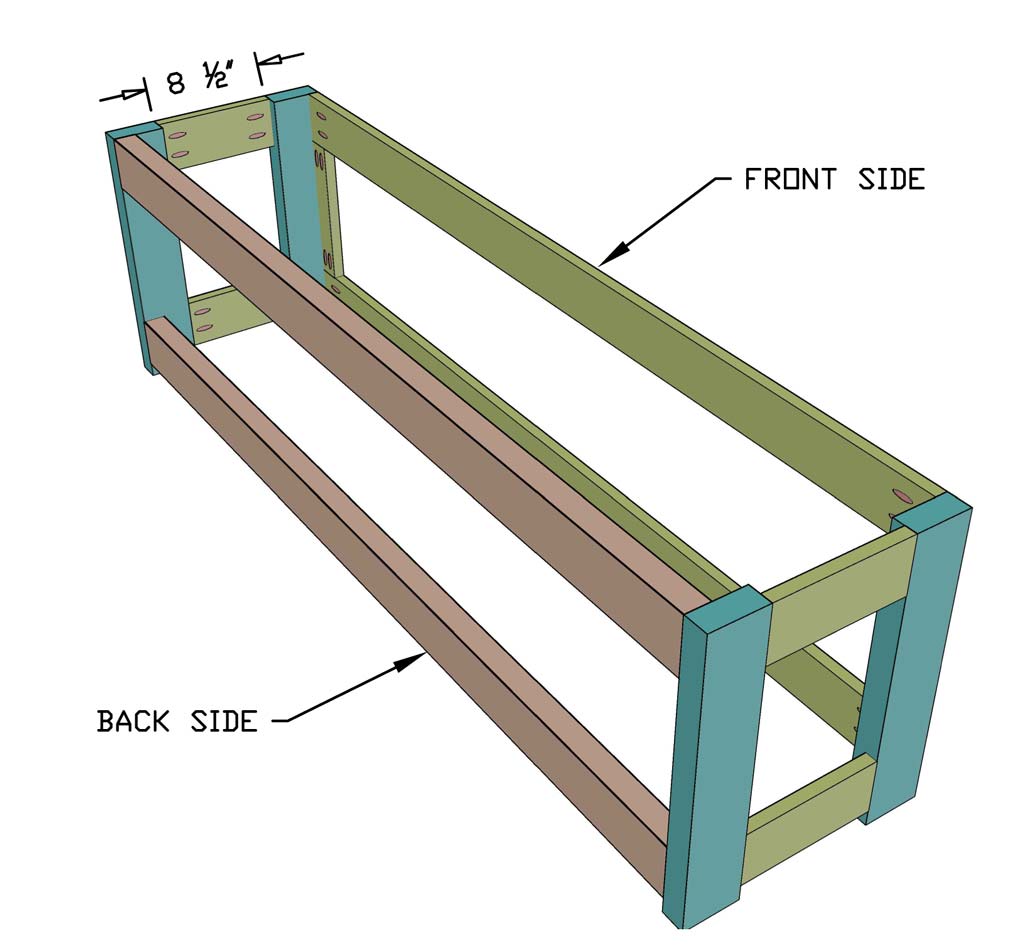 Attach Front and Back Frames Together
Now we will take the front side and back side of the bench and attach them together using 1x4 that is 8 1/2" long. Again the bottom piece is 1" above ground.
Step 4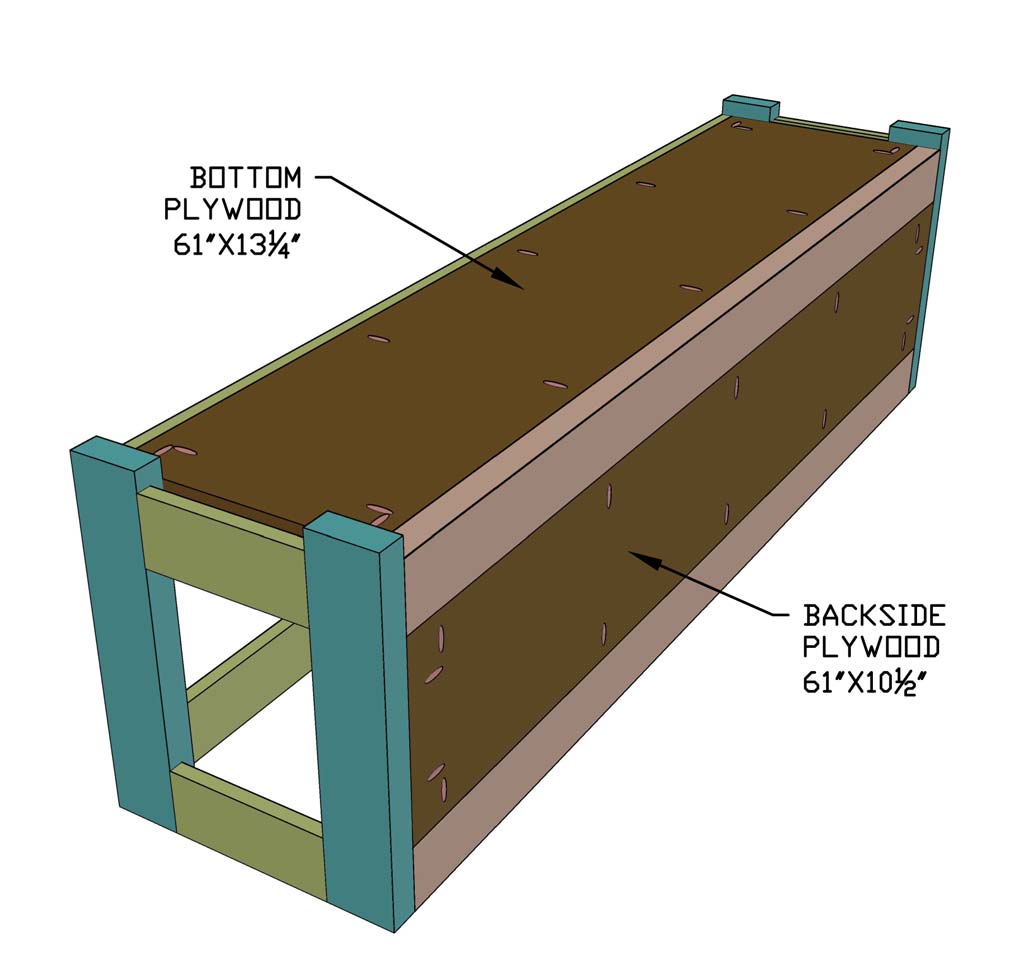 Fasten Bottom and Back Plywood
Flip the bench upside down. Attach bottom plywood that's 61" long and 13 1/4" wide, also attach the back side plywood that's 61" long and 10 1/2" wide using 1 1/4" pocket hole screws. Since the basic frame is done its a good idea to paint the frame now to make it easier later, especially if you're making this bench from two different colors.
Step 5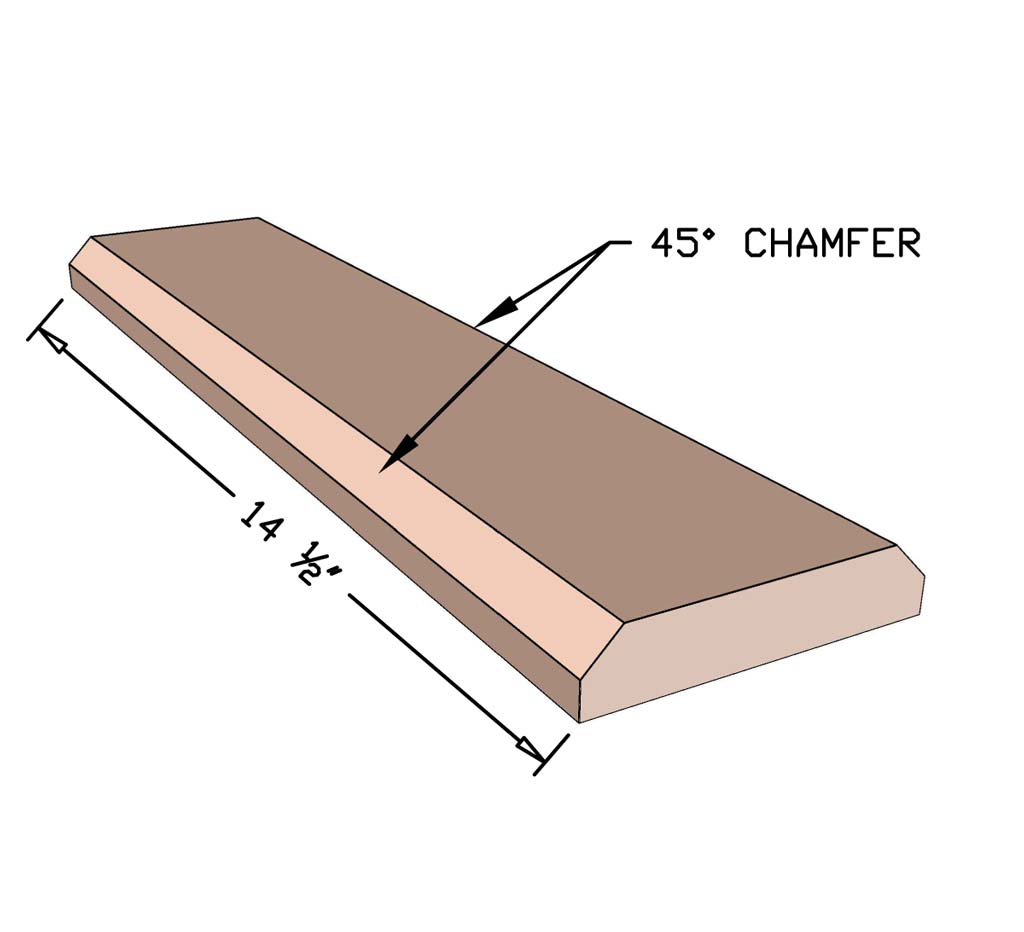 Chamfer Boards and Paint
Next we will cut whole bunch of 1x4 pieces that are 14 1/2" long. Using a table saw we will chamfer two sides at 45° of each board. After all of the pieces are cut and chamfered, now we will paint the boards.
Step 6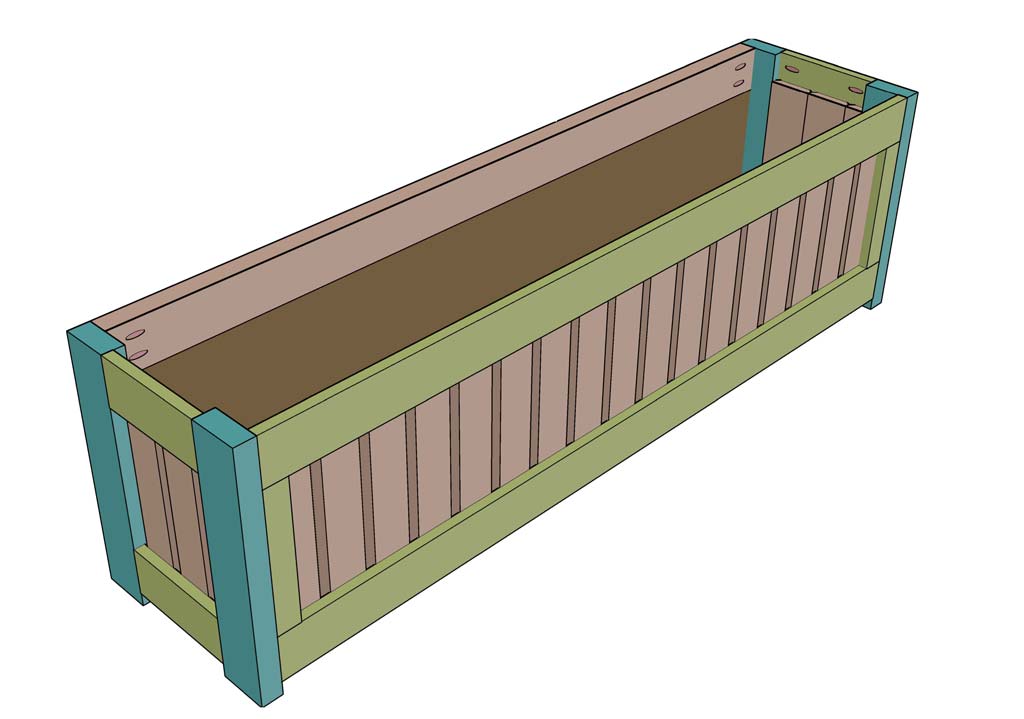 Nail Chamfered Boards to Frame
After paint dries up, take the chamfered boards and place them inside one by one and attaching it with a nail gun. The boards on the side of the bench will need to be trimmed slightly to fit.
Step 7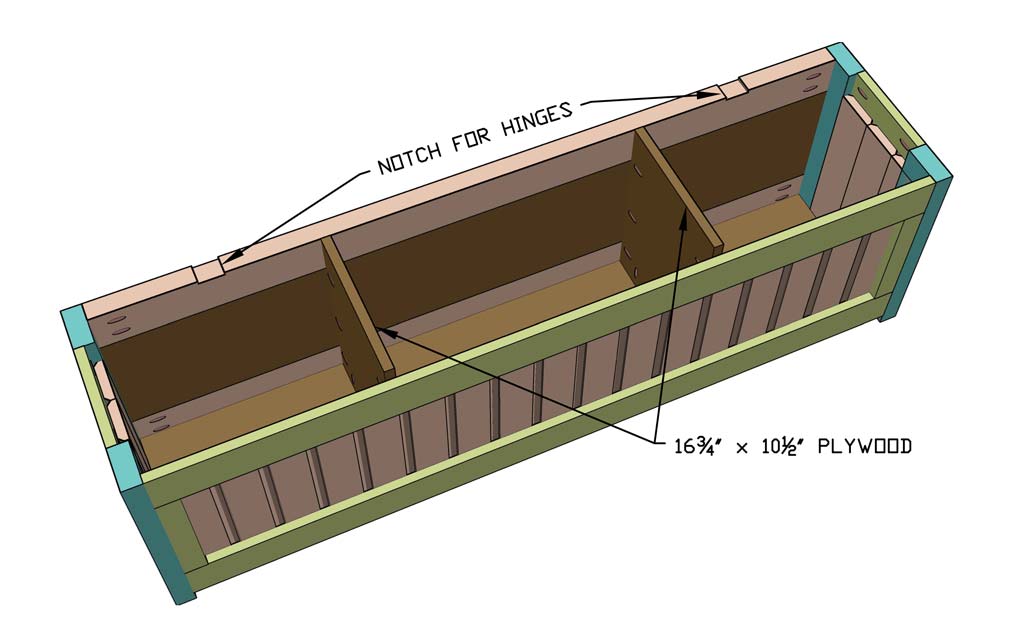 Notch for Hinges and Attach Dividers
Now we will place dividers inside the bench storage. This will also prevent the top from bending down after time. Cut plywood 16 3/4" x 10 1/2" and insert inside attaching with pocket hole screws. Also using skill saw notch upper 2x4 support about 1/4" deep so that hinge will go inside.
Step 8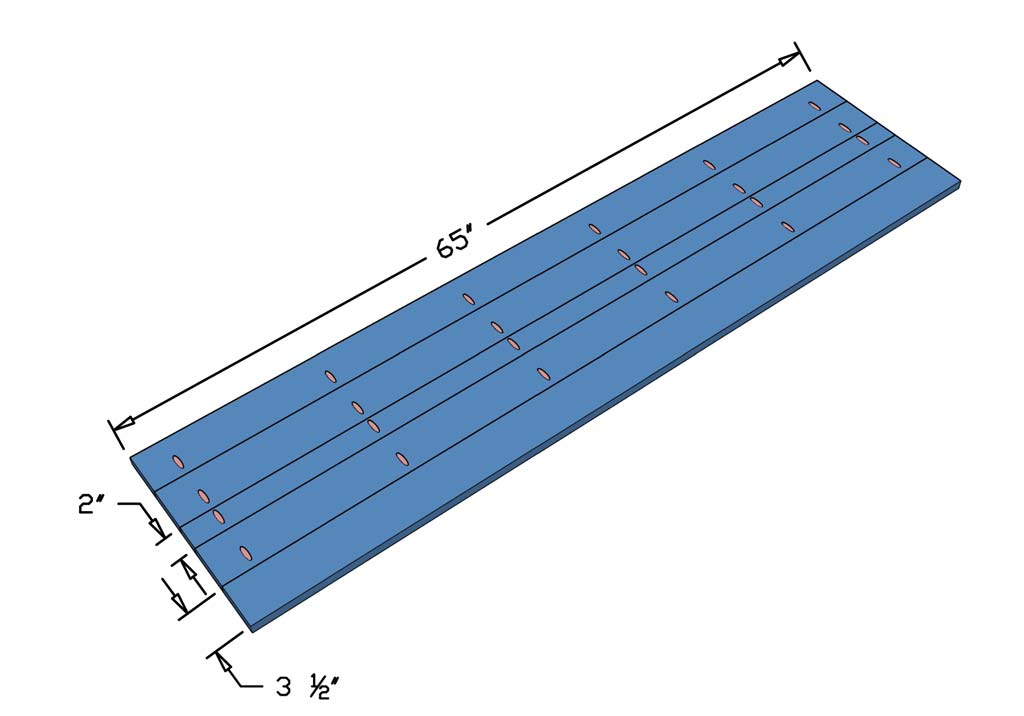 Cut and Assemble the Top
Cut 1x4s to 65" long (x5). One of the boards in the center will be ripped to 2" wide. Using pocket holes and wood glue attach the boards together.
Step 9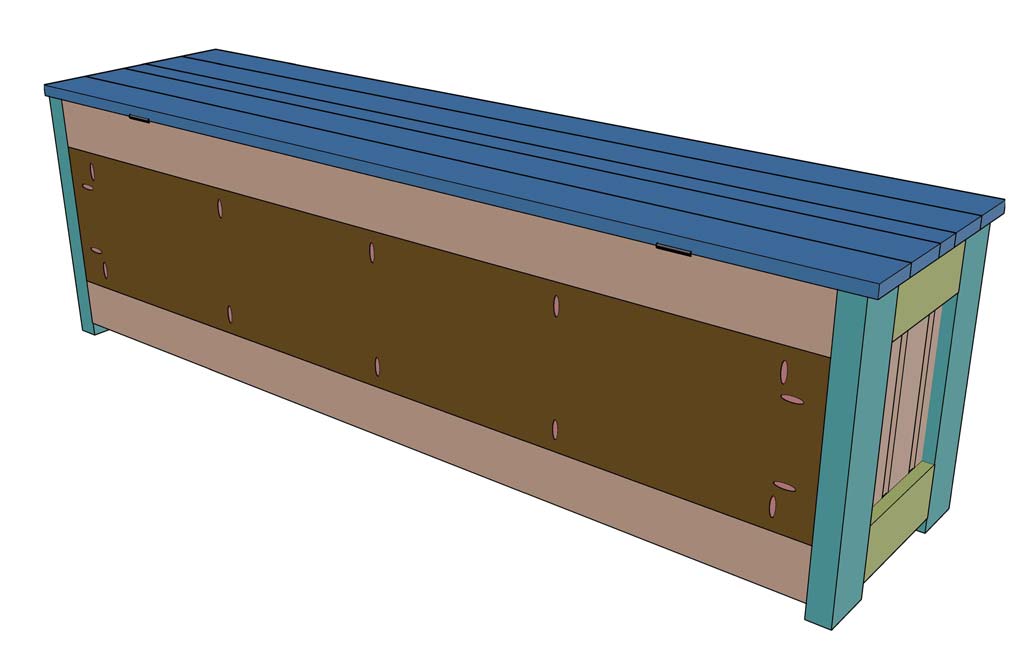 Attach Hinges to Top Seat
Place the hinge in the notch and screw into 2x4 support. Attach the hinge to the top cover.
Step 10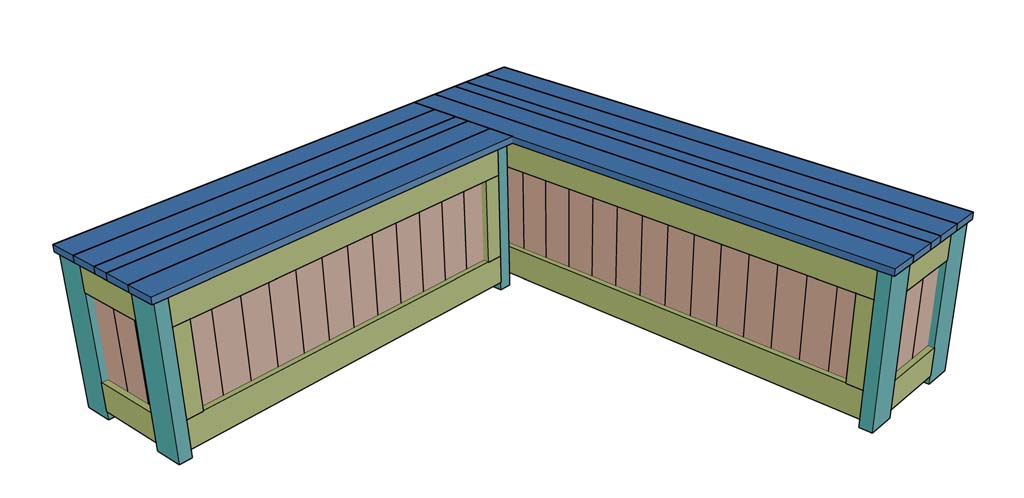 Build Second Bench, Repeat Steps 1 - 9
To build this a corner storage bench you'll need to build the other smaller bench.  Follow the same steps 1 thru 9 but now with dimensions that apply for smaller bench.
Finish Used
White and light green wood paint.
We apologize if there was an error in this plan. Please help us out and report any errors here.