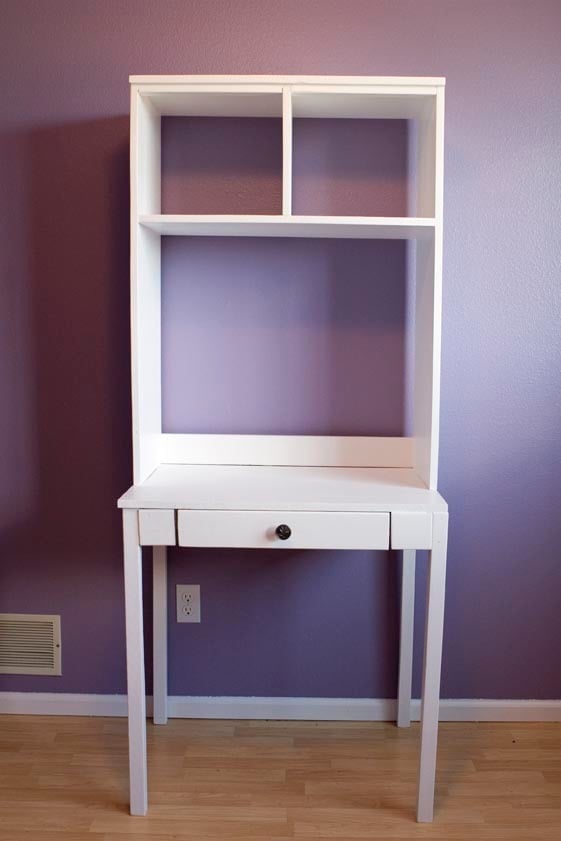 A desk for our Cubby Collection! Special thanks to Hatchet for the beautiful photos!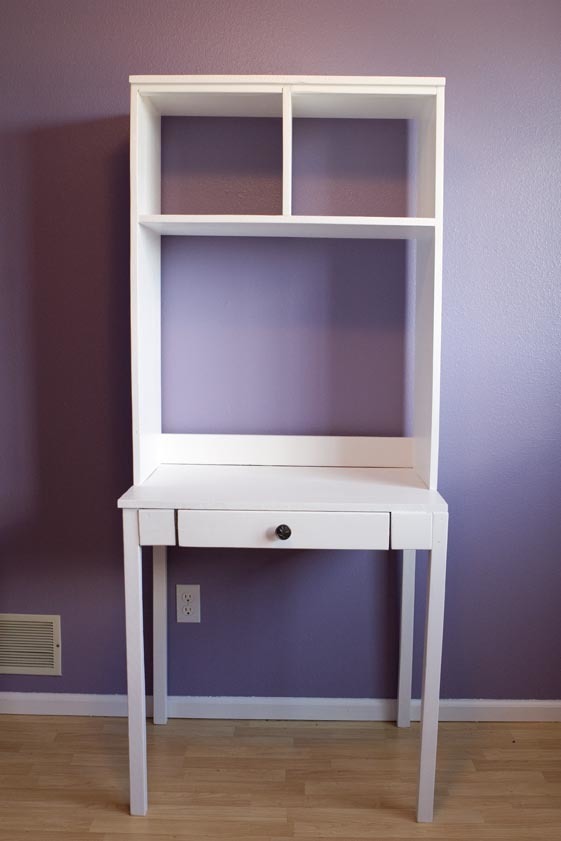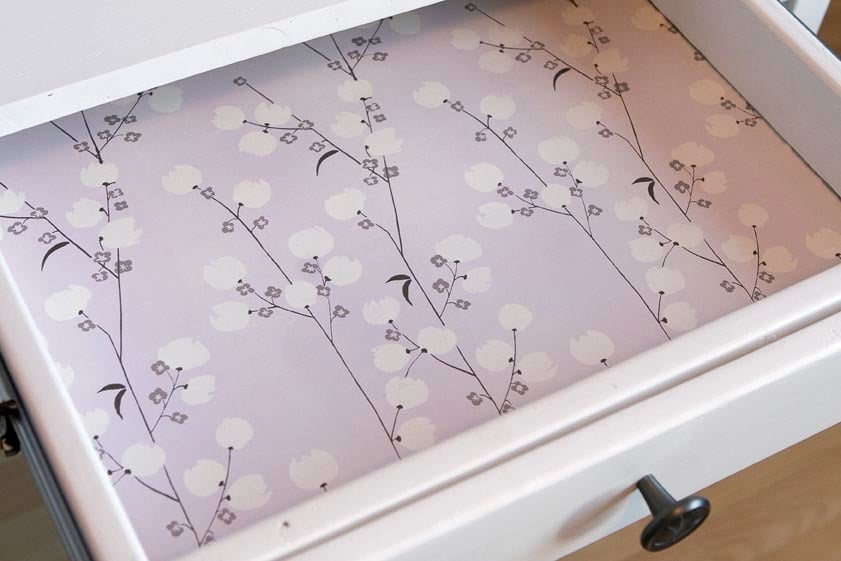 I've been wanting to go back and revisit some of our most popular plans and add to the collections.  Take our Cubby Wall System.  It's been built, and my jaw drops still, every time I see one of your photos.

From Robin



From Stephanie



From Elaine



From Angela



From Marie



And from Ralna



Ralna's photo is of both our Cubby Collection of Plans and our Classic Collection of Plans for the desk.  Her photo made me think we should add a plan for the Cubby Collection for a desk.


And here it is, the matching desk and hutch combo for the Cubby Collection.  You can see the entire collection and access the plans for the towers here.

Today, we'll do the desk.
Dimensions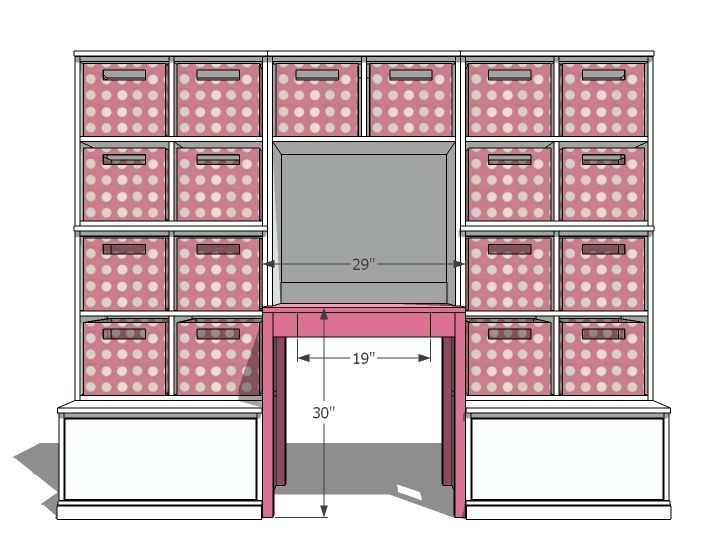 Dimensions shown with the Cubby hutches and drawer benches.
Preparation
Shopping List
For the Desk:
Scrap 1/4" plywood for drawer bottom
3/4" plywood for top
1 - 1x4 @ 8 feet long
1 - 2x4 @ 8 feet long
2 - 2x2 @ 8 feet long
Euro Style Drawer Slides (The cheapo white ones that mount on the bottom corners)
Knob or handle
For Hutch see in plan
Common Materials
2 1/2 inch screws
1 1/4 inch finish nails
2 inch finish nails
Cut List
1 - 1x4 @ 26"
2 - 1x4 @ 18 3/4"
2 - 2x4 @ 18"
1 - 3/4" Plywood @ 21" x 29"
2 - 1x4 @ 3 1/2"
4 - 2x2 @ 29 1/4"
Cut drawer to fit from 1x3s
Instructions