Free plans to build a simple dress up wardrobe.  Tutorial by ANA-WHITE.com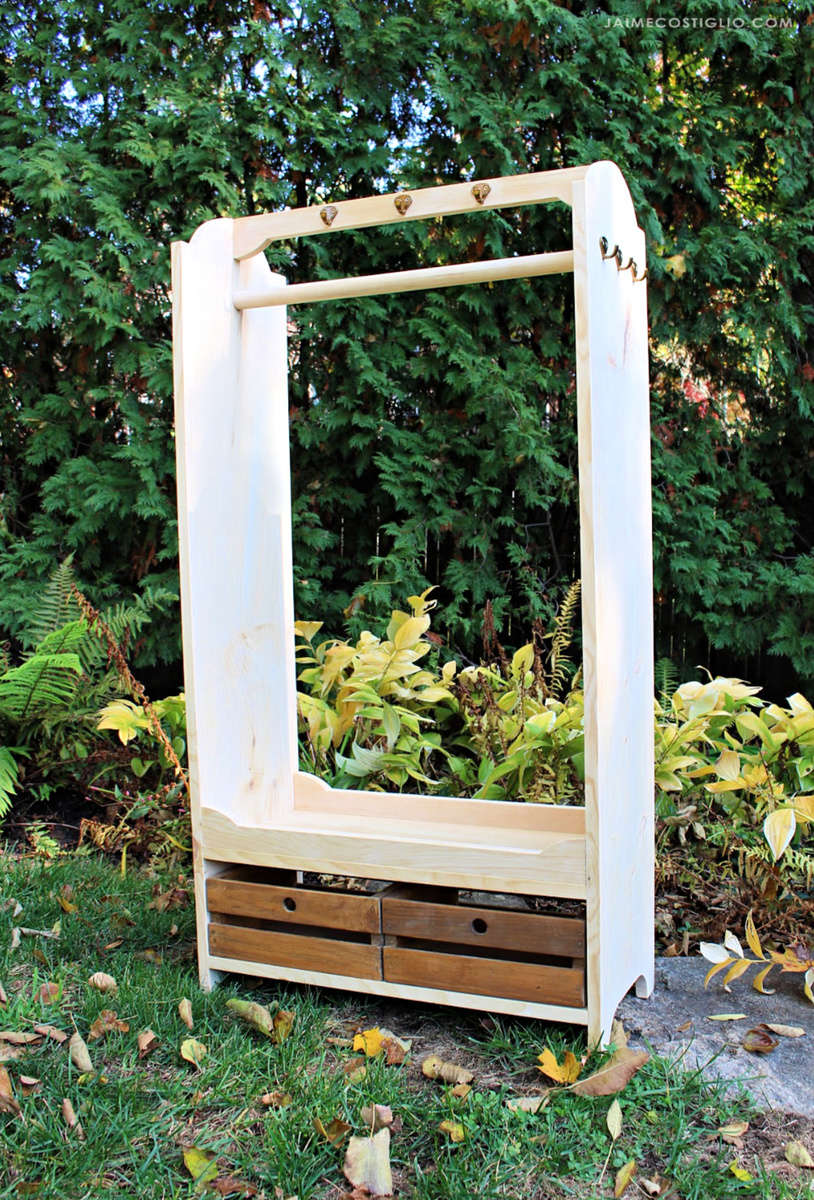 Dimensions
Dimensions shown above
Preparation
Shopping List
4 - 1x12 @ 4 feet long
1 - 1x3 @ 6 feet long
1 - closet rod @ 2 feet long
Hooks and mirror
Common Materials
1 1/4 inch finish nails
1-1/4" Pocket Hole Screws
Instructions
Step 1
From two of the 1x12s @ 48" long, mark out cuts and cut with a jigsaw.  Sand cut edges until smooth and the two sides match each other.
Step 2
Cut the shelves from the remaining 1x12 so they are exactly the same length.  Drill pocket holes (3/4" setting) on each end (three per end).  Attach upper shelf first with a space of 8-3/4" under the upper shelf, pocket holes facing downward.  Then attach the bottom shelf.  Uses 1-1/4" pocket hole screws.
Step 3
Cut the 1x3s as desired with a jigsaw.  Attach on ends with pocket holes.  Attach to shelves with 1-1/4" brad nails and wood glue.
NOTE: To avoid pocket holes showing at the top, you can use screws or nails to attach the top 1x3.
Step 4
Acessories with hooks, mirror, closet rod and bins.  The bins shown here are sized to match the Target striped closet bins.
We apologize if there was an error in this plan. Please help us out and report any errors here.