I made this farmhouse chair to match the dining table that I build from Shanty-2-Chic website.  For this project its important to use wood glue on all of the joints so that it would stay together for a long time.
For more information on this farmhouse chair, visit TheDIYPlan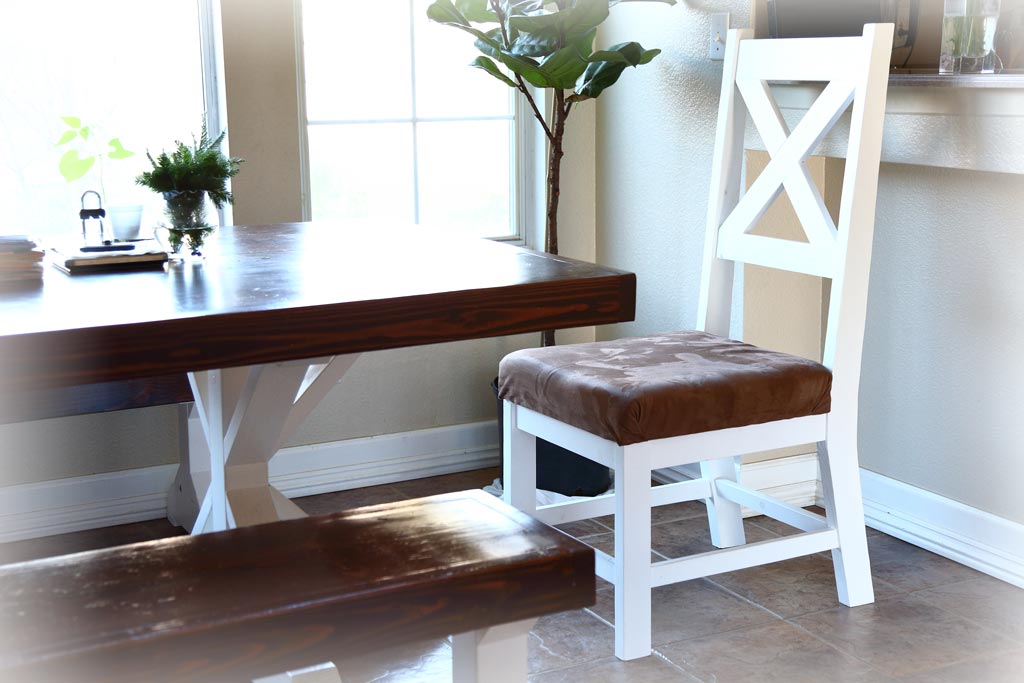 Preparation
Cut List
Instructions
Step 1
Step 2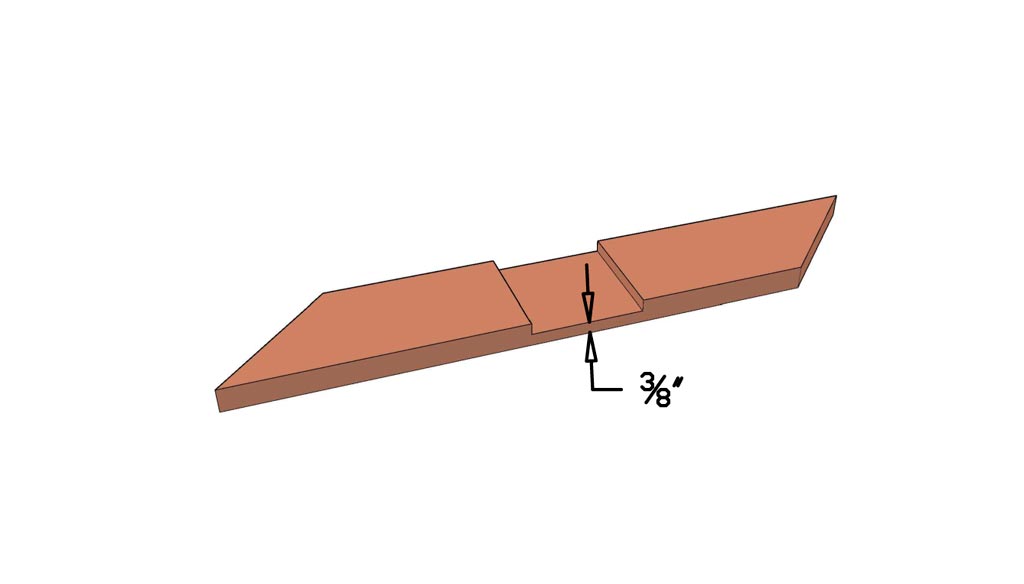 Cut and Notch the Back Cross
Next we'll make an X for the back of the chair. Using Miter Saw cut 1x4 to provided dimensions from cut list and notch the middle section to half of the board thickness which is 3/8". You will need to make two of these.
Step 3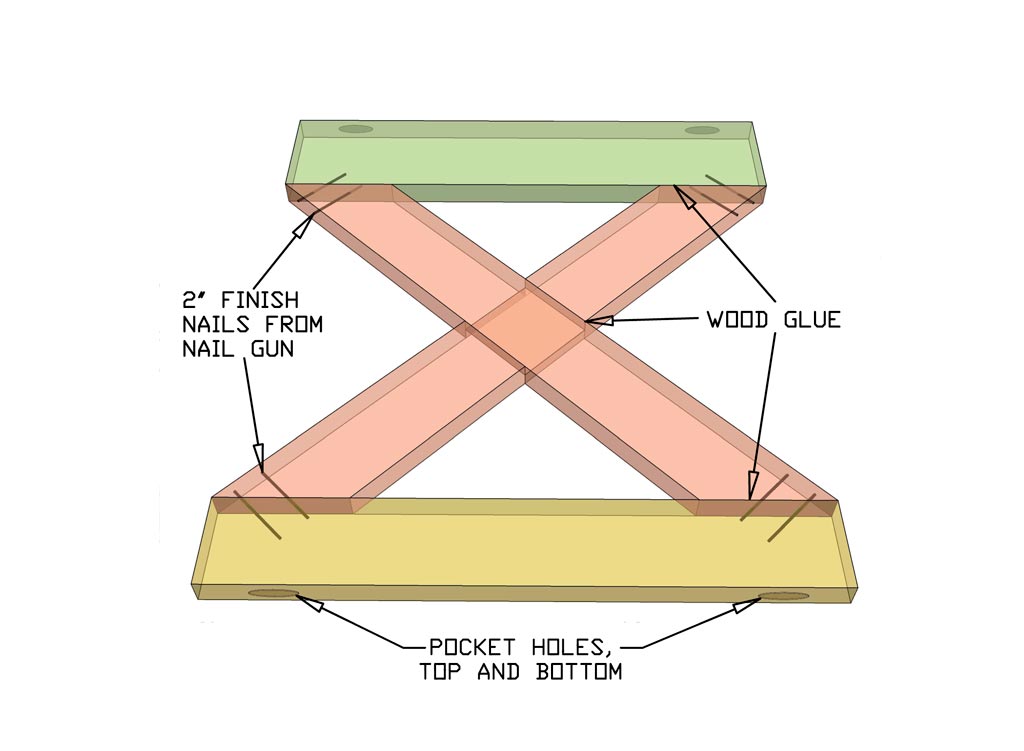 Assemble the Cross
Make sure to use wood glue when putting this together. Attach the upper and lower boards to the X. Use clamps to hold it all boards in place and then using nail gun attache the cross to the bottom and top boards. The upper and lower boards will have one pocket hole on each side.
Step 4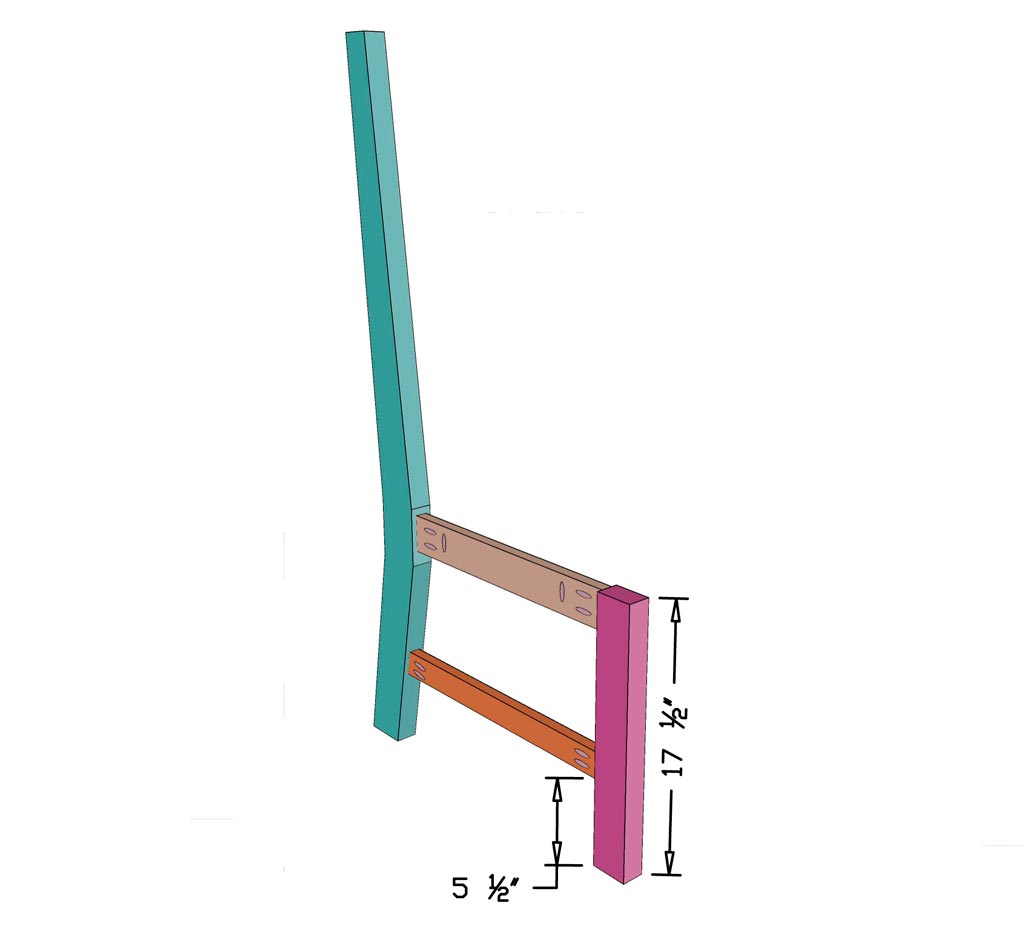 Assemble Back and Front Legs Together
Assemble side of the chair using 1 1/4" pocket hole screws. (x2)
Step 5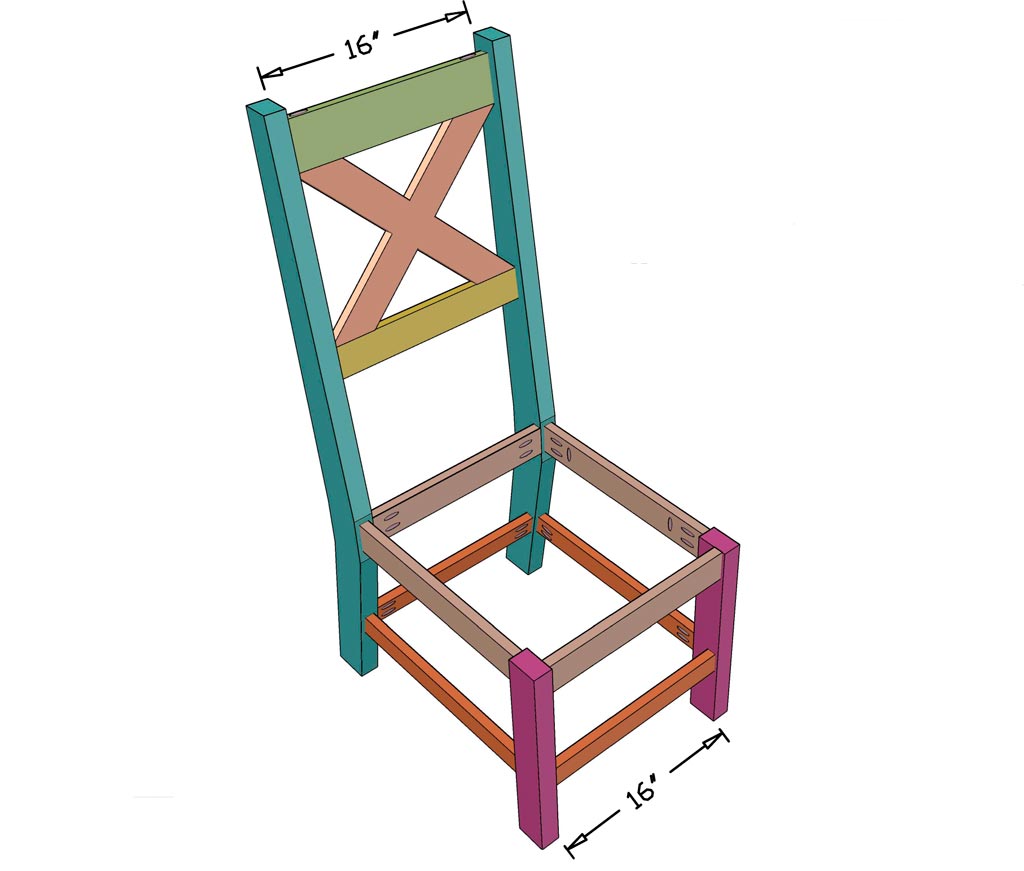 Attach Cross to the Back Legs
Now attache both side together. The pocket holes on the top of the cross could be covered with a dowel to hide the screws.
Step 6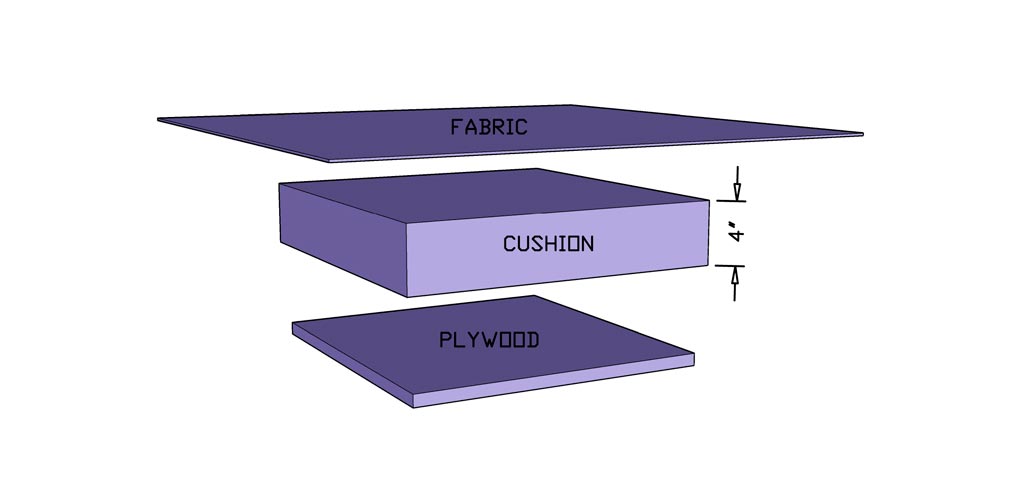 Assemble the Seat Cushion
Cut plywood to cover the top (19"x20"). Cut cushion 1/2" larger then the plywood on all four sides (20x21). Wrap cushion with fabric and staple fabric on the bottom to plywood. Once complete attach the seat to chair using 1 1/4" pocket screws. You're done.