Easy way to recycle your pile of sawdust into firelogs for your indoor or outdoor fireplace!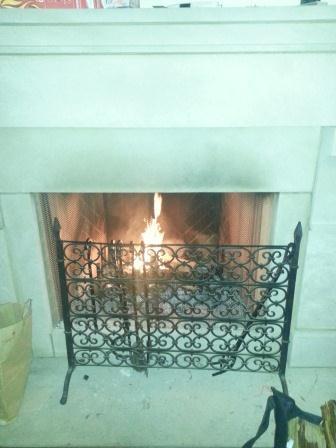 Preparation
Shopping List
3 cups sawdust
4 oz. paraffin
newspaper
twine
loaf pan (I used an 8" x 4" pan)
Instructions
Step 1
Melt 4 oz paraffin over a double boiler (important to use a double boiler setup, as paraffin is flammable!) Put about a cup of sawdust in loaf pan, add about 1/3 of the paraffin & stir. Repeat with another cup, another 1/3 of paraffin, then add about 1/2 cup of sawdust and rest of paraffin. Stir or mix with your fingers. This will resemble the consistency the mixture when you are making a graham cracker crust. Make sure the paraffin is worked through, mixture will be crumbly. Add sawdust if you think it can take more. Press firmly into loaf pan. Stick in refrigerator for paraffin to harden.
(Ignore the oil and vinegar in the picture - they are not used, they were just sitting on my board)
Step 2
We apologize if there was an error in this plan. Please help us out and report any errors here.