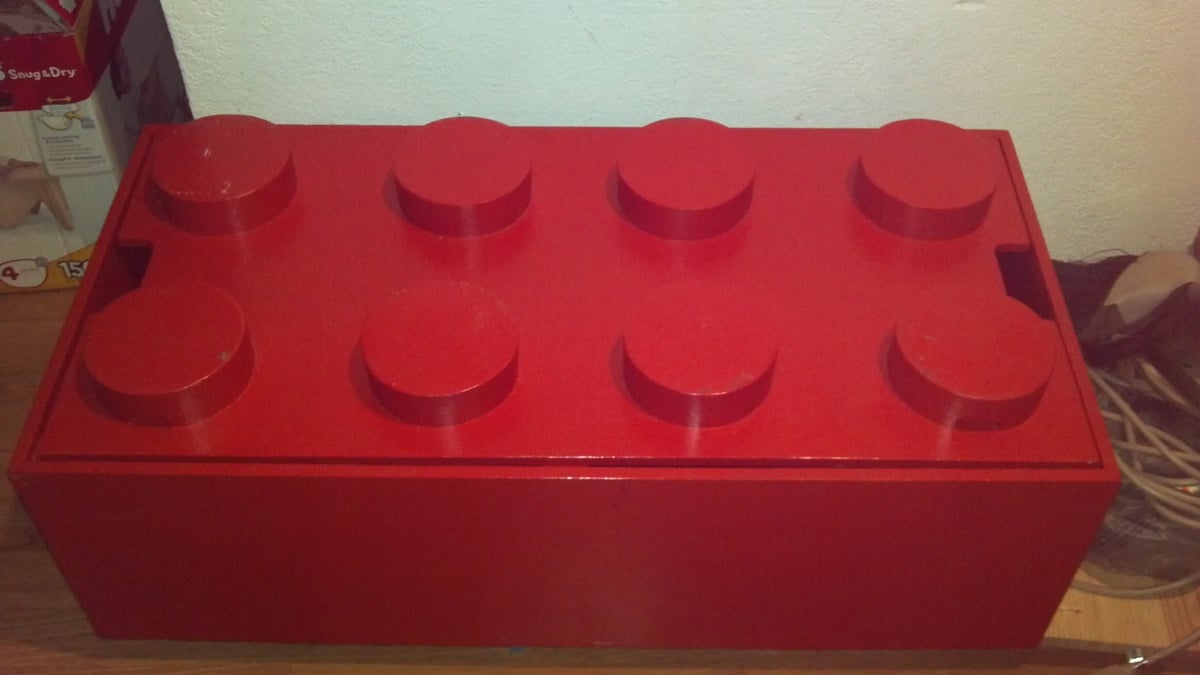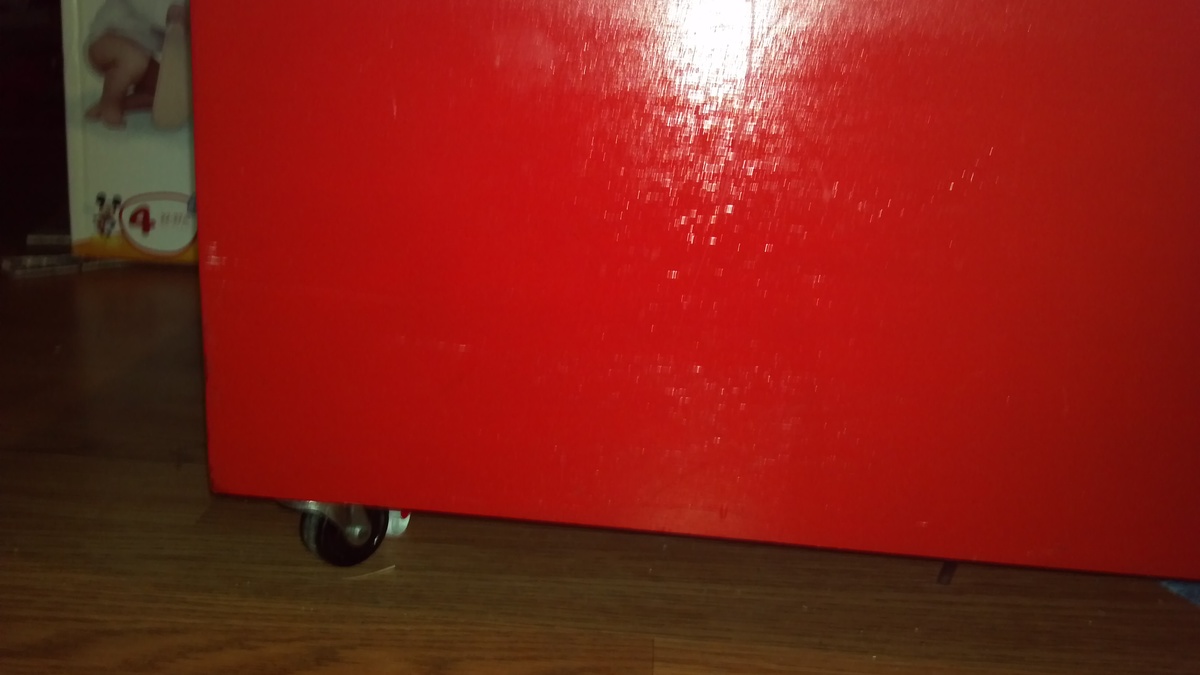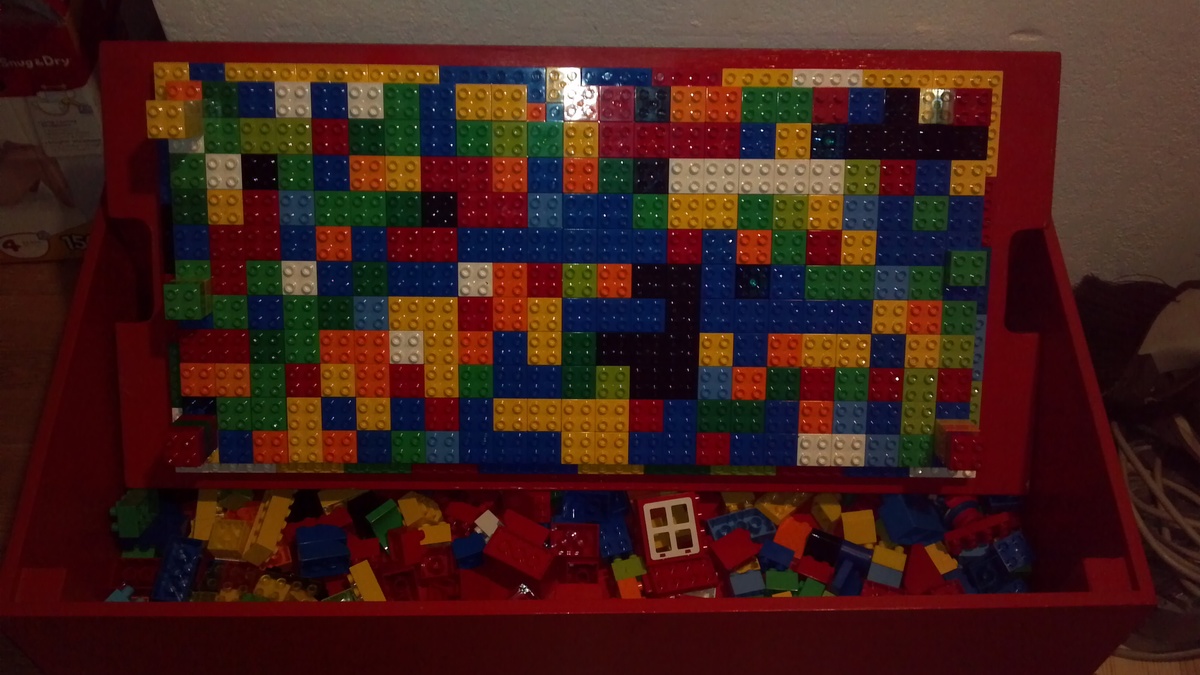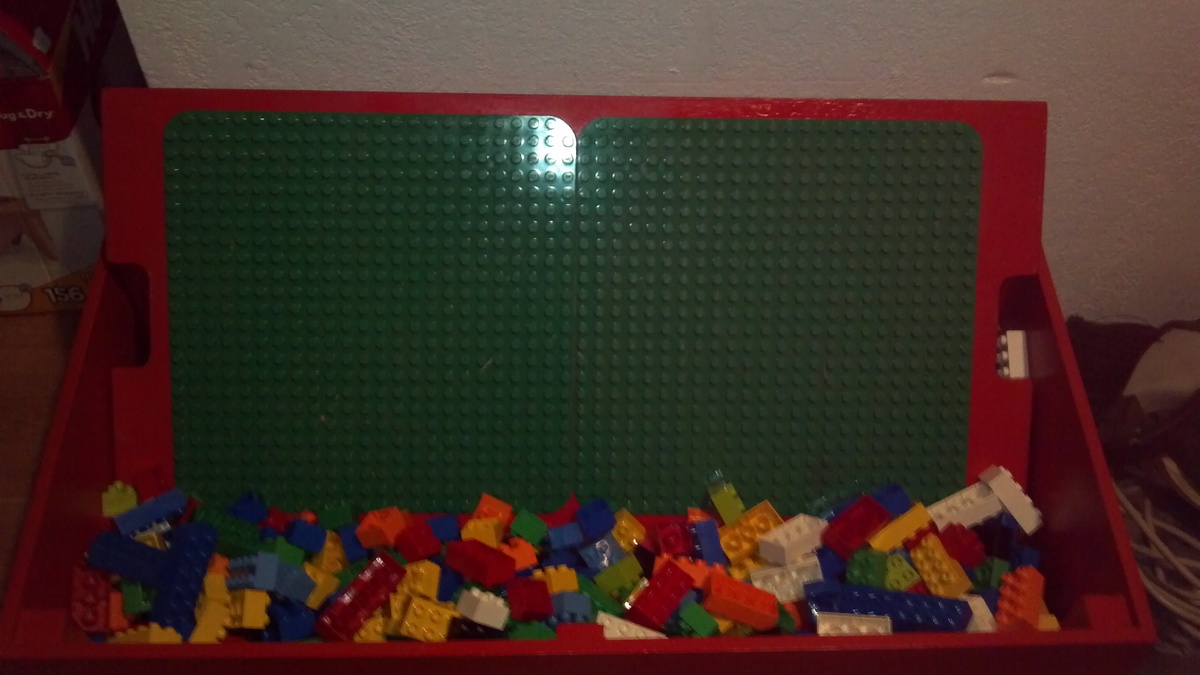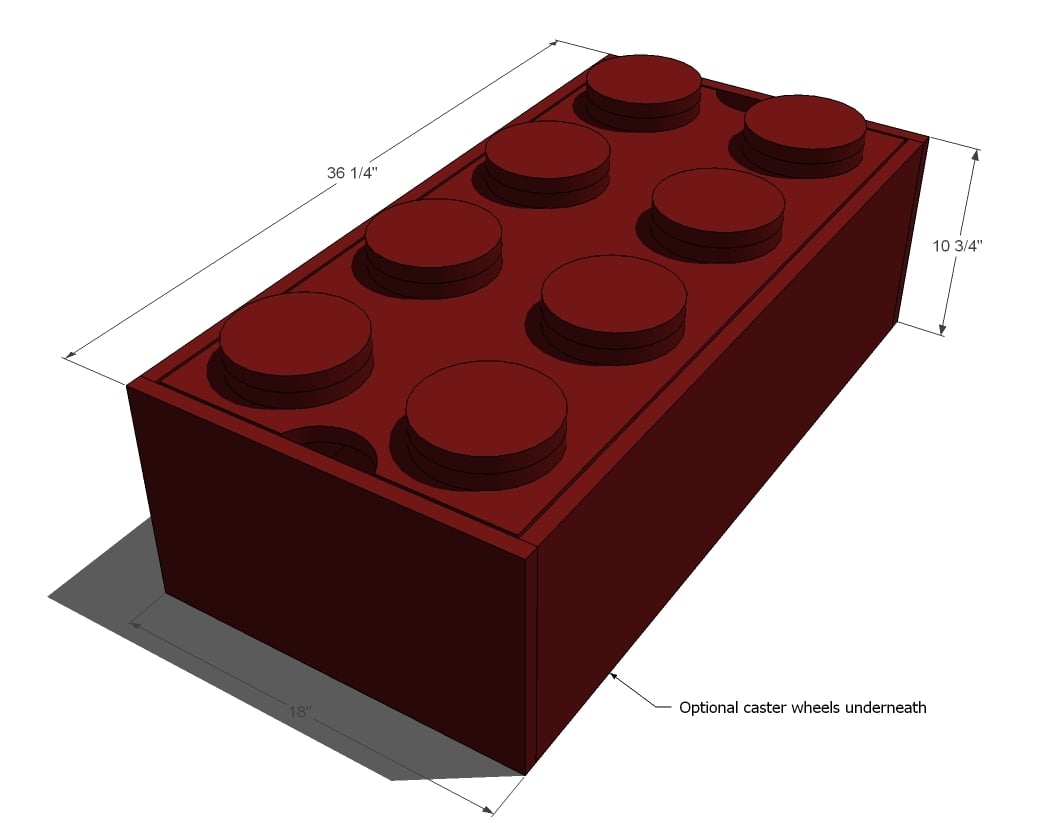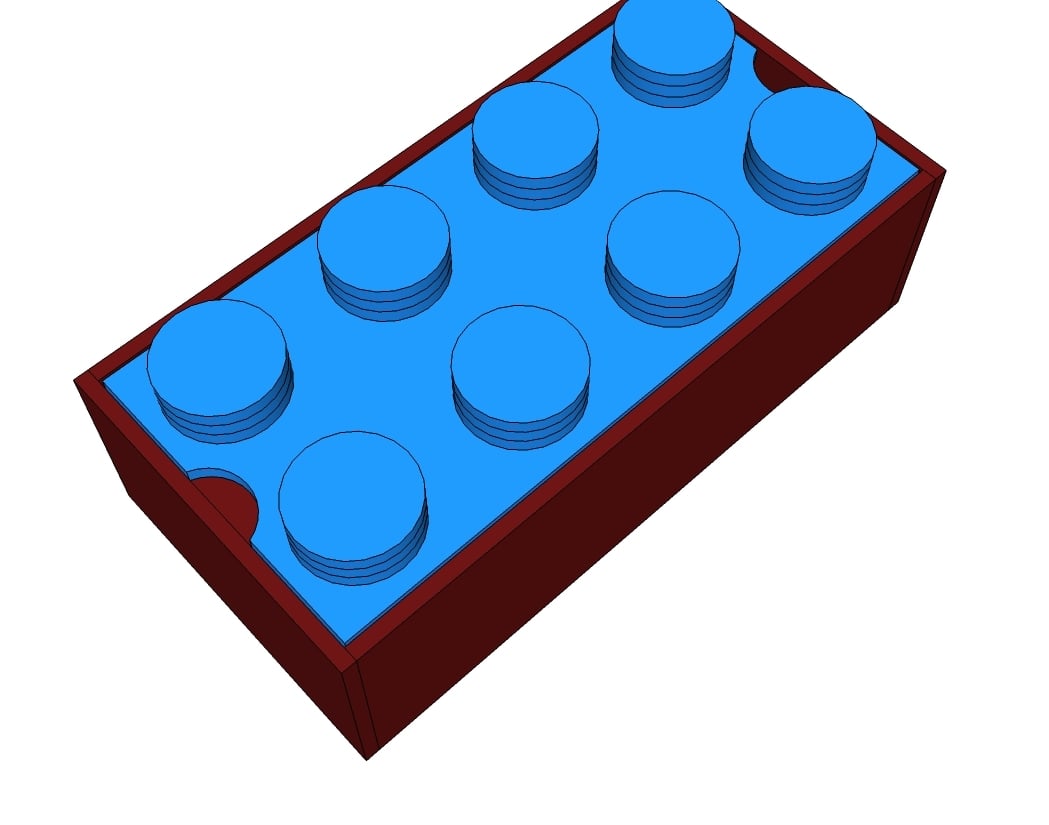 Dimensions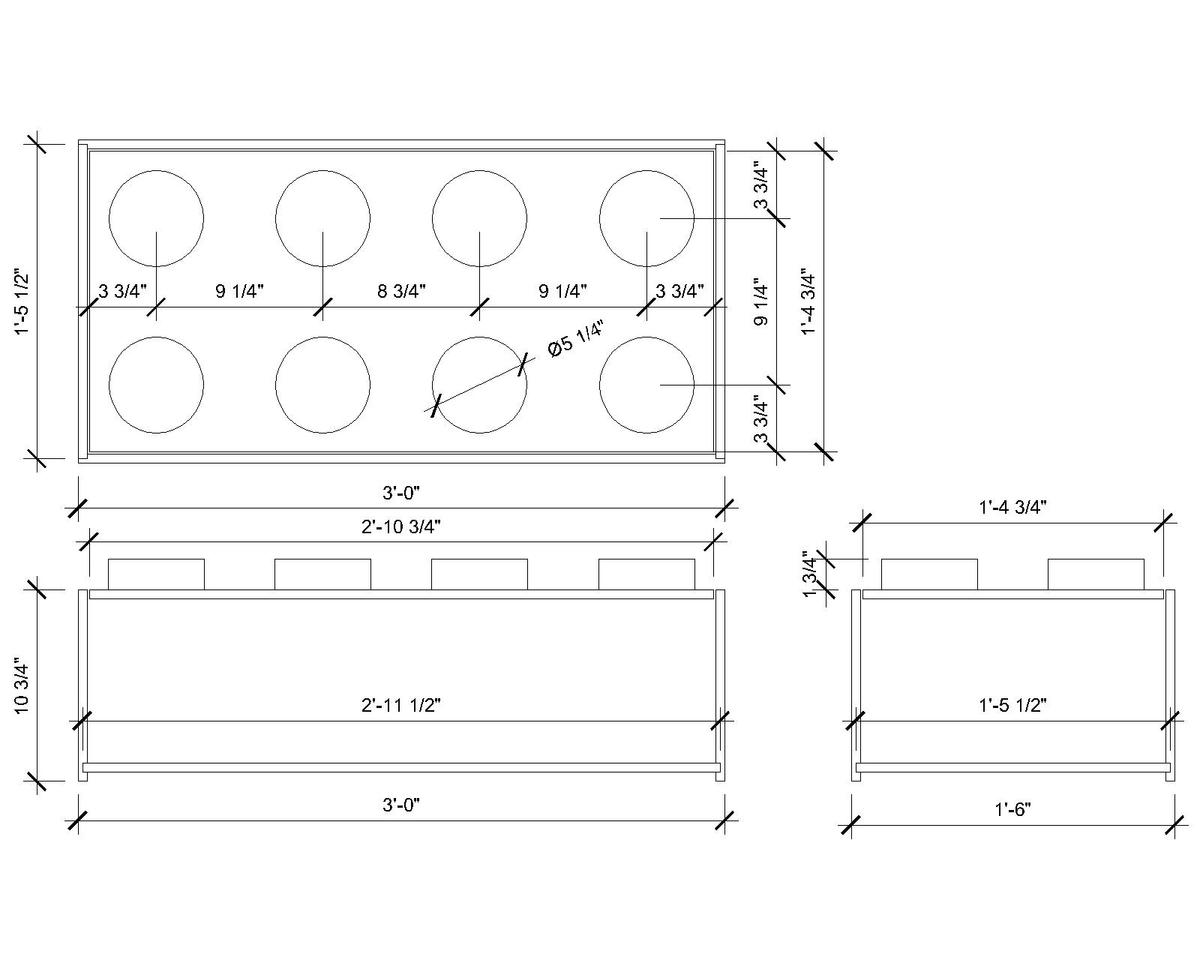 36"L X 18"W X 10 3/4" H
Preparation
Shopping List
1 - 4 x 8 Sheets of 3/4" Surfaced Plywood.
1 - 8 foot long 2x2.
1 gallon of Indoor Paint (color of choice)
1 - 16 oz bottle of Wood Glue
4 - rolling casters, or Wheels. If you want it to be Mobile.
2 - 10" x 10" Lego building Plates
Common Materials
1 1/4 inch finish nails
2 inch finish nails
120 grit sandpaper
paint
Cut List
Plywood Cuts -
2 - 18" X 10 3/4" end Pieces
2 - 34 3/4" x 10 3/4" Side Walls
2 - 34 3/4" X 16 3/4" Base & top Plates (NOTE: You may wish to cut one of the top pieces 1/4" less in width/height to fit easier in top as noted in plans)
24 - 5 1/4" Diameter Circles
2x2 Board Cuts -
6- 9 1/4" Long Boards (Lids supports)
Cutting Instructions
Cut the 1x2 first, then Cut your straight Pieces from your sheets of Plywood. You can have the hardware store cut you sheets of Plywood in half to make 4' x 4' squares, which are easier to handle.
Cut the rectangular pieces for the Lid and Base first, then Cut the Sides and end Plates.
Lastly cut the circles from the plywood leftovers.
General Instructions
Please read through the entire plan and all comments before beginning this project. It is also advisable to review the Getting Started Section. Take all necessary precautions to build safely and smartly. Work on a clean level surface, free of imperfections or debris. Always use straight boards. Check for square after each step. Always predrill holes before attaching with screws. Use glue with finish nails for a stronger hold. Wipe excess glue off bare wood for stained projects, as dried glue will not take stain. Be safe, have fun, and ask for help if you need it. Good luck!
Instructions
Step 1
Cut Sheets of Plywood to dimensions listed above, and mark each piece with so you will know what is what.
Step 2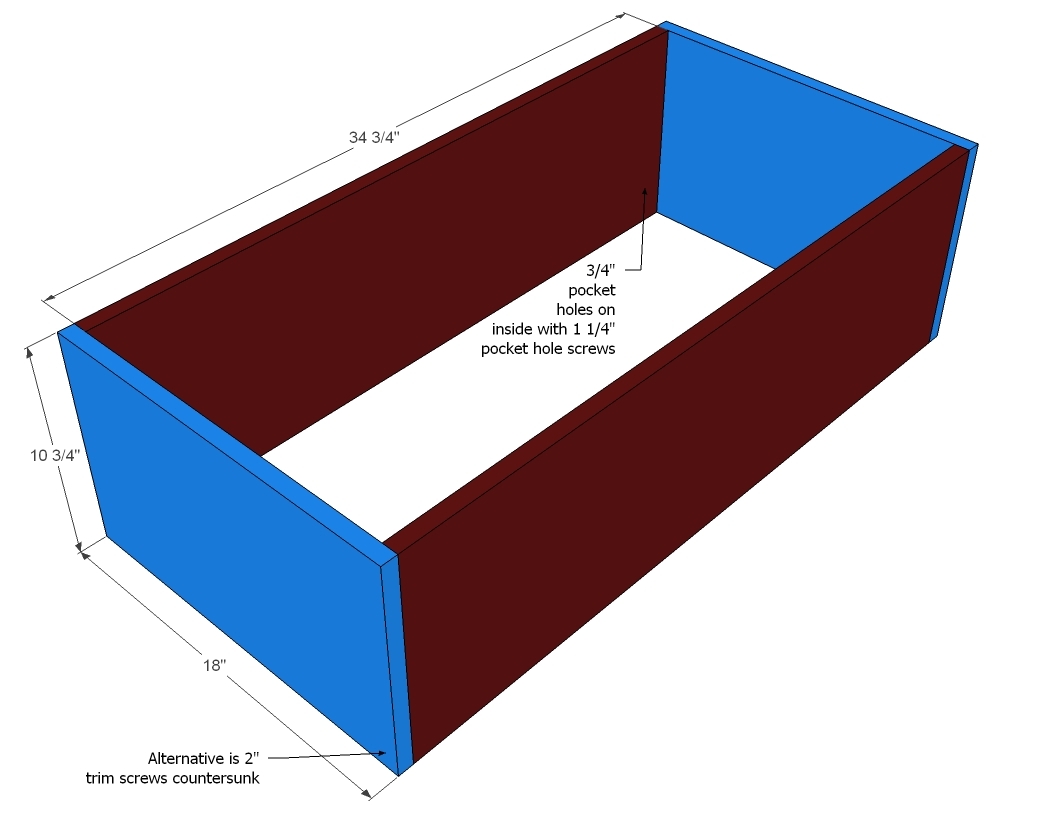 Start by assembling the Rectangular exterior. You can use either Nails and Glue, or even a Kreg jig to assemble. We used wood glue, and nails to construct the outer box.
Step 3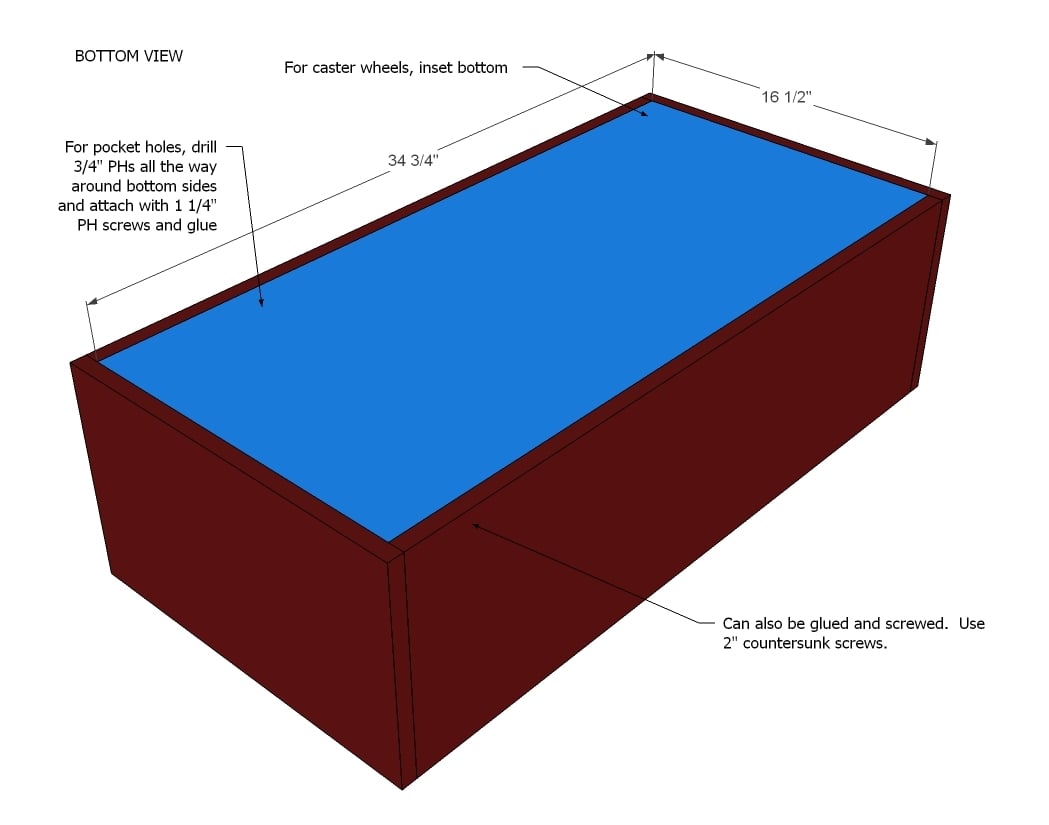 Once the outer box is assembled, we used some scrap pieces of 3/4 ply wood to give us a raised support for the base, we then sat the base on the scrap pieces and lowered the box onto the base. This will give you a 3/4 space beneath the bottom of the box to install your casters. If you don't want to use casters, then set the bottom on a flat surface and attach to the rectangular box.
Step 4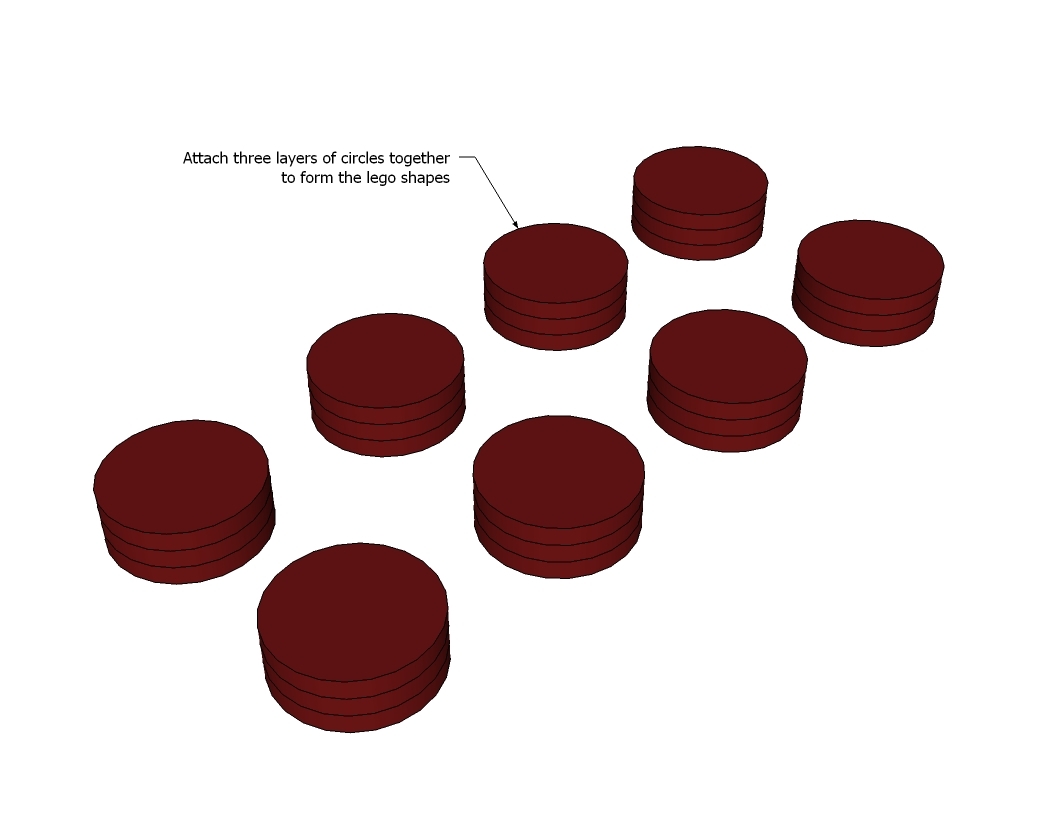 Take your Circles that you cut out earlier and glue 3 of them together to equal 1 Peg. Do this for the remaining 7 Pegs. Clamp tightly or nail them together from the bottom of the peg.
Step 5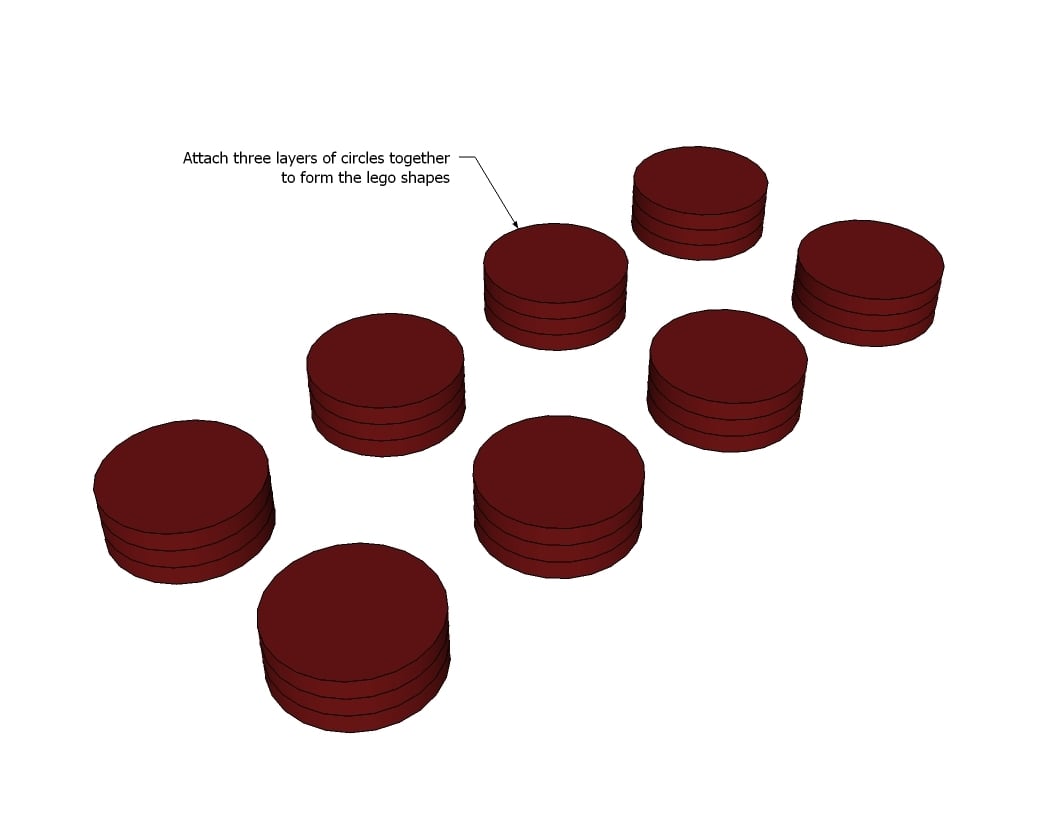 Step 6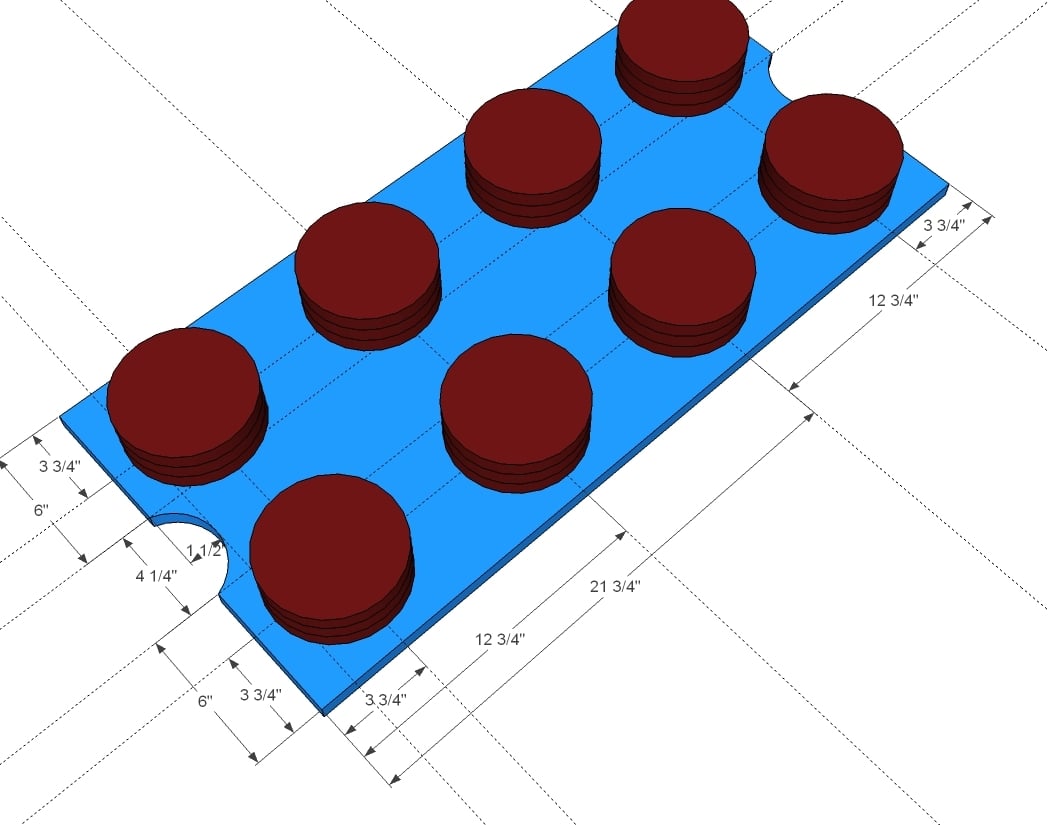 Cut out two 3 1/2 x 2" Cut outs in the end of the top sheet of Plywood to act as handles. Once that is complete, sand the piece smooth and attach the circles with Wood glue, and screws. on the Other side of the lid, glue on the 2 10"X10" building plates, this will be a hidden building area once complete.
Step 7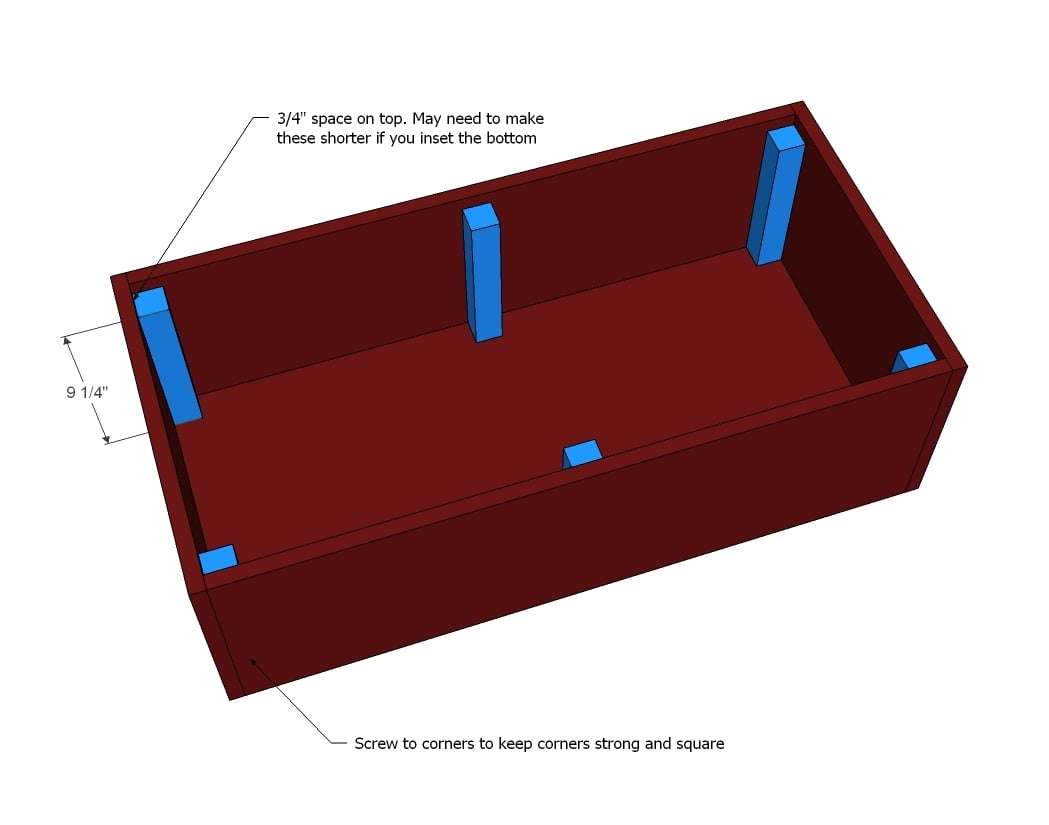 While the top is Drying, attach the 2x2 supports to the inside of the box,1 in each corner, and 1 along the sides. These strips are the lid support, and also help keep the box strong.
Step 8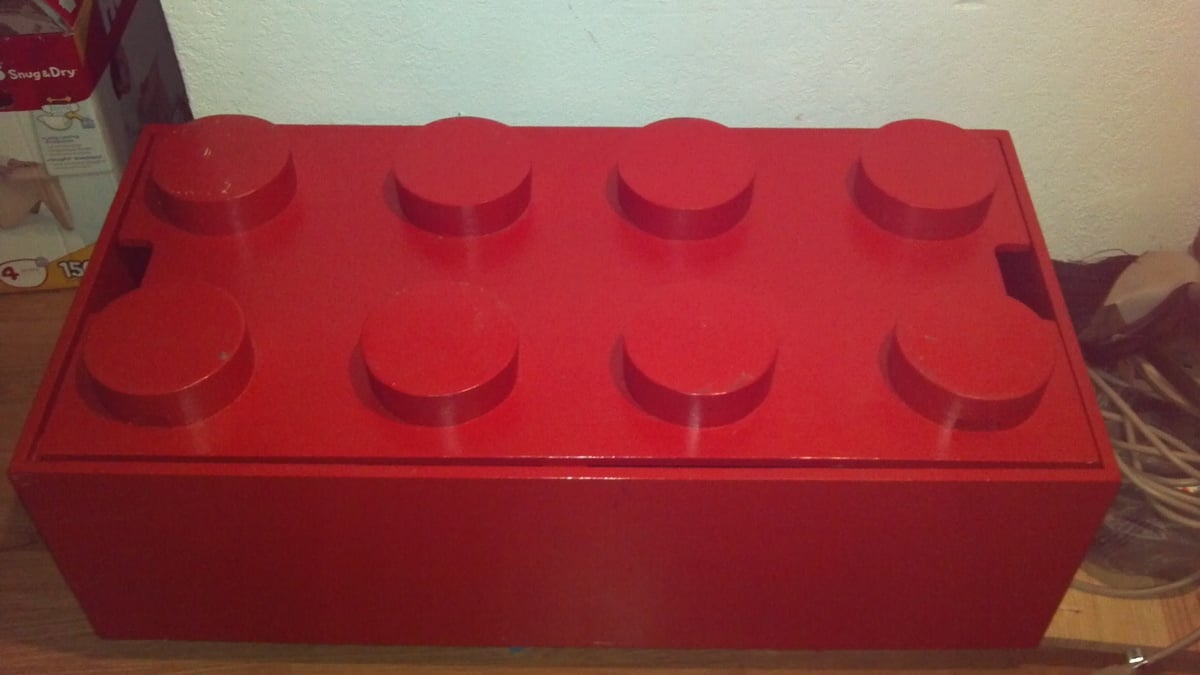 Sit Lid on box, and test for final fit, some sanding may need to be done to the edges to round them a little, and to allow for a little gap to form
Step 9
Sand all exposed surfaces, and paint them your desired color.
Step 10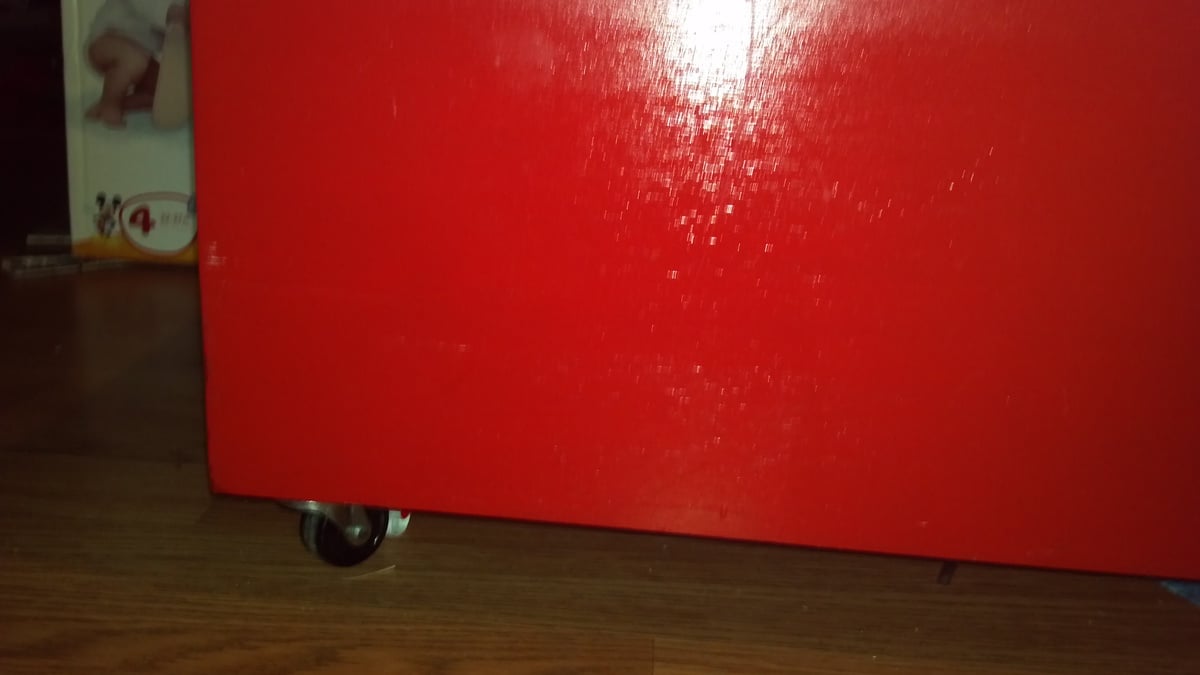 Attach Casters to bottom of box using provided hardware or 1/2" scews.
Step 11
Once everything is dry, you may want to coat with a layer of spray on Polyurethane, this will help keep the box looking nice, and reduce the tackiness of the paint.
Step 12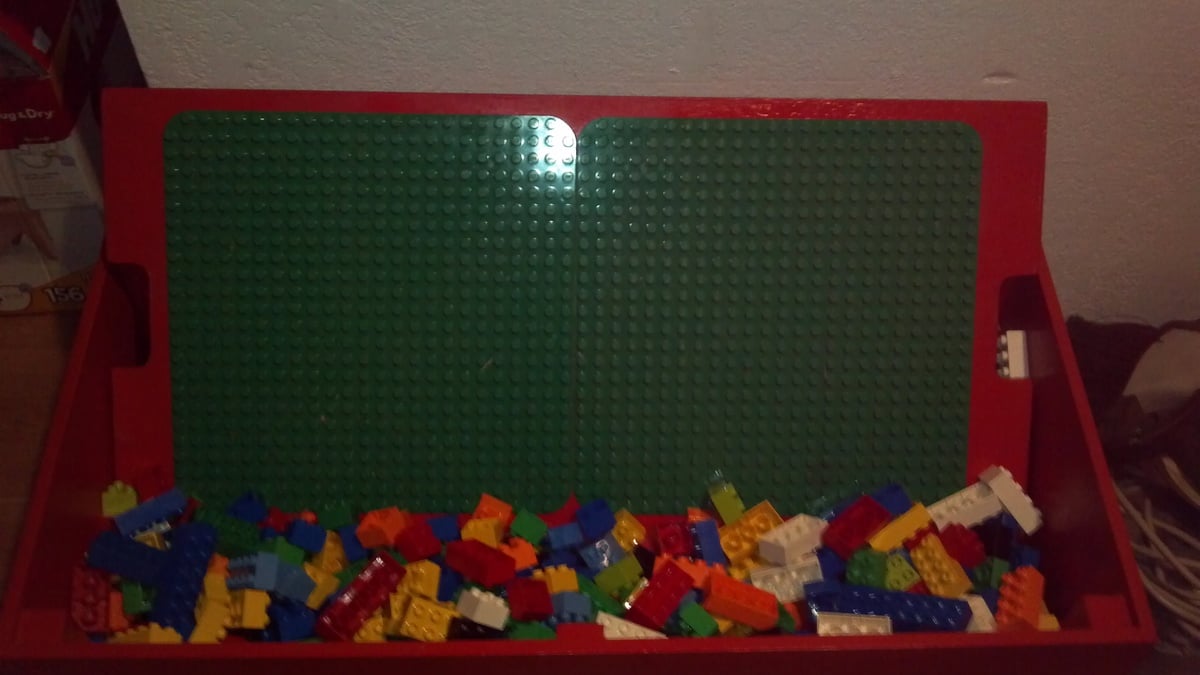 Fill with Lego's and go Play.
Preparation Instructions
Fill all holes with wood filler and let dry. Apply additional coats of wood filler as needed. When wood filler is completely dry, sand the project in the direction of the wood grain with 120 grit sandpaper. Vacuum sanded project to remove sanding residue. Remove all sanding residue on work surfaces as well. Wipe project clean with damp cloth.

It is always recommended to apply a test coat on a hidden area or scrap piece to ensure color evenness and adhesion. Use primer or wood conditioner as needed.