Make an interesting coat hook bar with this simple tutorial. Ad a rustic touch to bathrooms and use as a towel bar.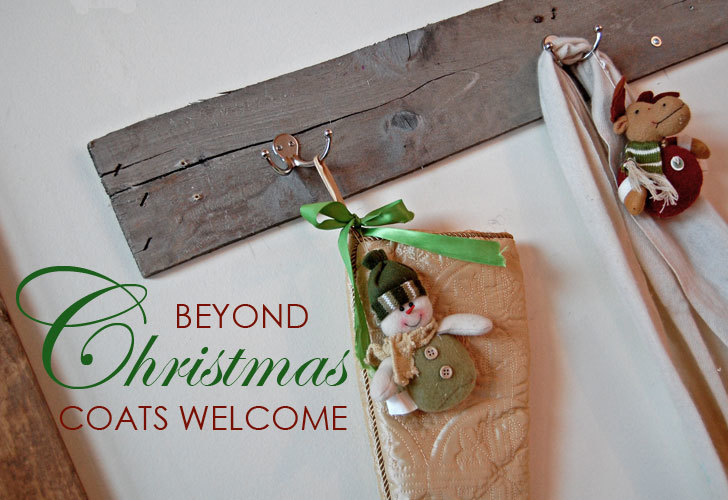 Today as I was looking around for something to hang stockings on, I just kept coming back to a pallet we had in the garage.  Reminded me of a rustic wood mantle, but without the space requirement.  And I wanted something at eye level.  Hmmmm . . . . where's my hammer?
I simply pried a board off of the pallet with a hammer, screwed three hooks to it (if you don't have hooks, three little nails would do the trick) and then screwed the whole thing directly into a stud in the wall.  The best part?  I can use this long after the Holidays are over to hang coats and scarves on.  Happy Holidays!
Preparation
Shopping List
1 1x6 reclaimed pallet board
3 hooks with screws
picture mounting kit
Cut List
1 - 1x6 reclaimed board to any length