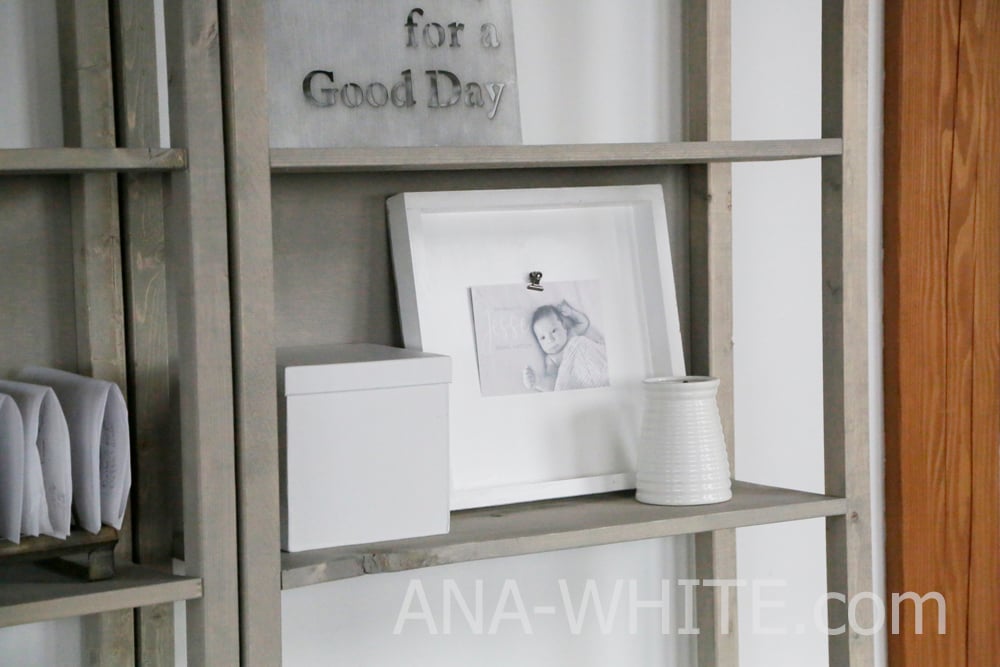 Here's a quick and fun project - a photo frame on the front, chess board on the back!  You can make this photo frame chess board with just a couple tools with scrap wood pieces!  Tutorial by ANA-WHITE.com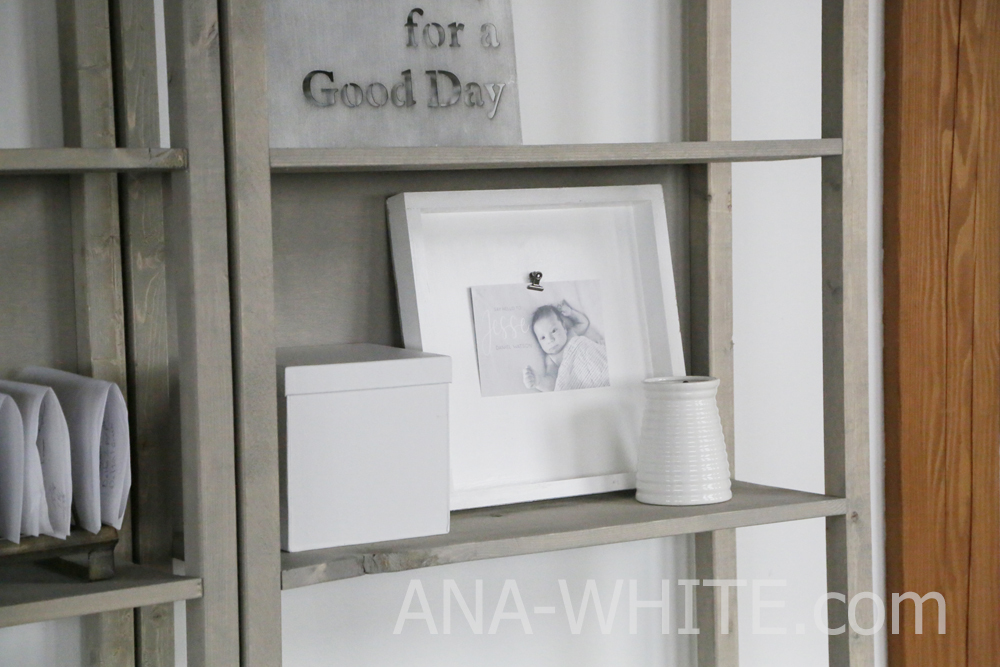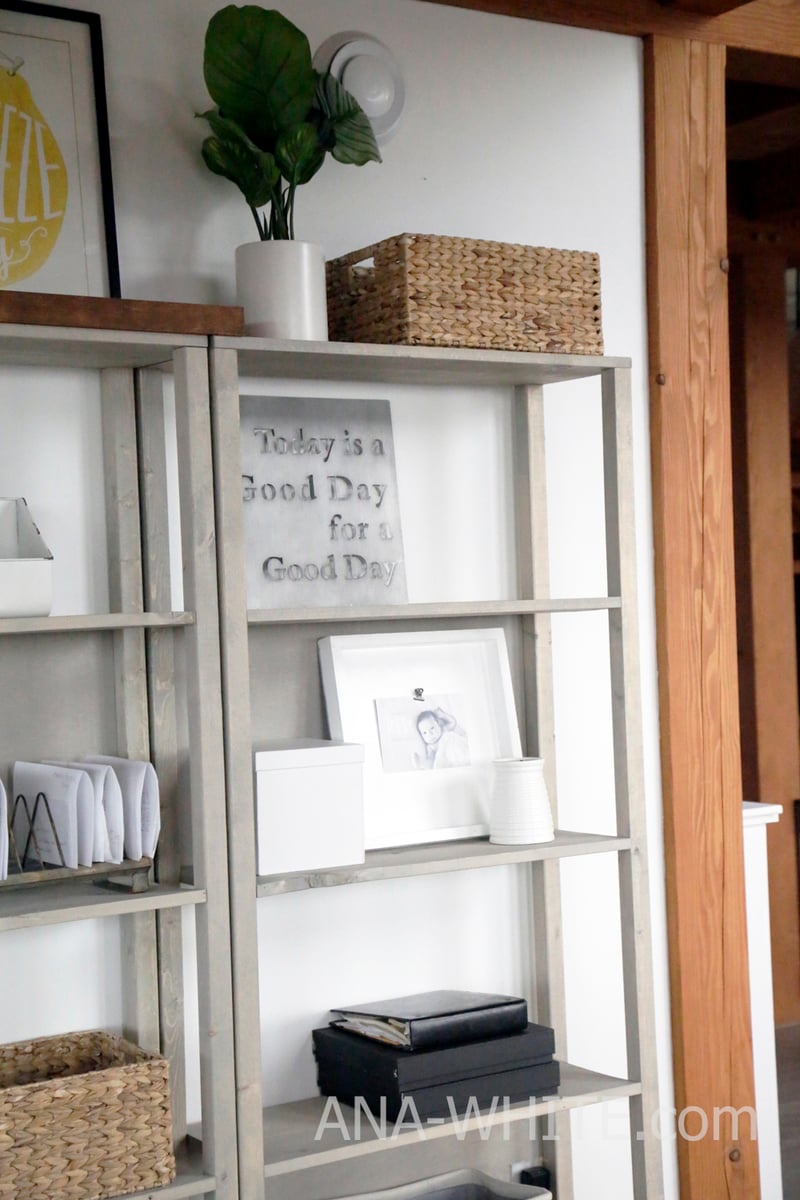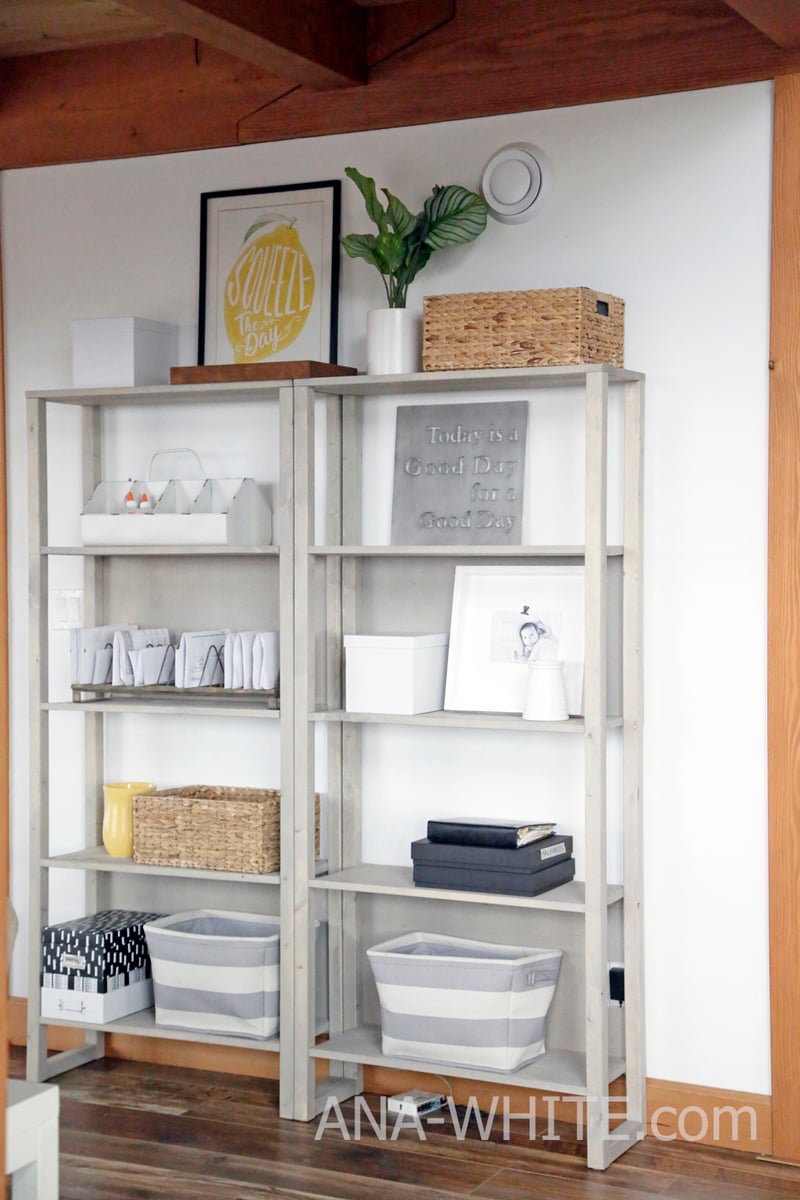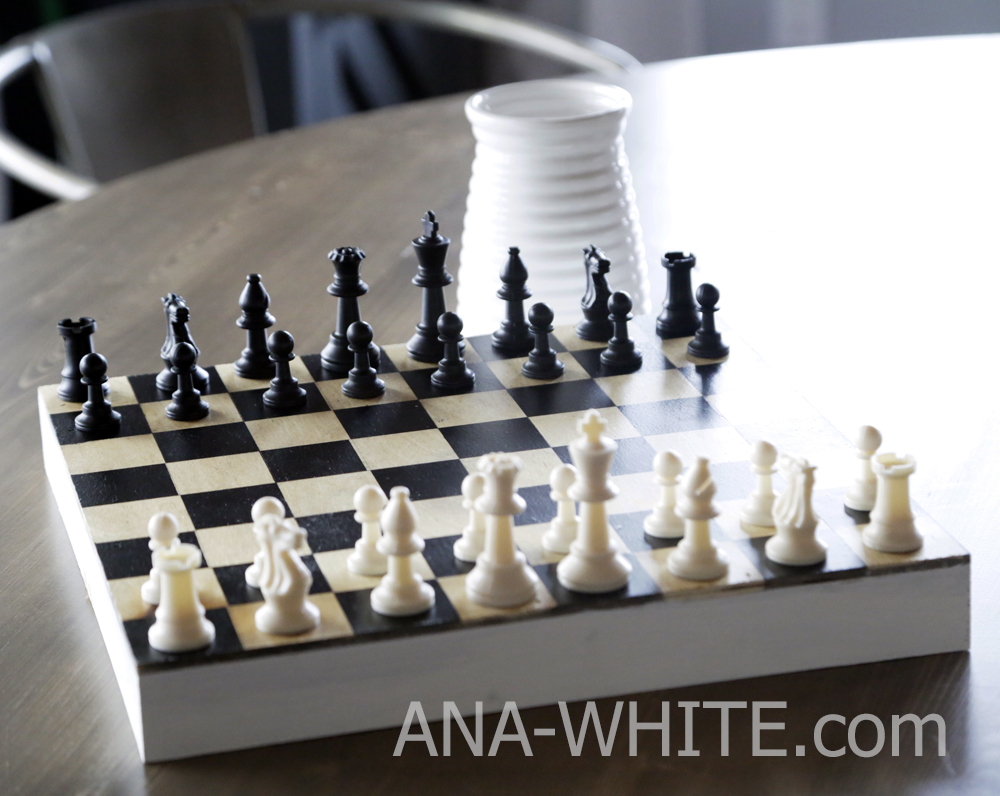 Dimensions
Dimensions shown above
Preparation
Shopping List
1 - 1x2 @ 5 feet
1 - 1/4" plywood @ 14" x 14"
1 - clipboard clip (available at most craft stores, smaller versions available in the scrapbooking section of craft stores)
painter's tape at least 1-3/4" wide
black spray paint
polyurethane
white paint
chess set (try these from Amazon - link is affiliate)
Common Materials
3/4 inch finish nails
1 1/4 inch finish nails
Cut List
2 - 1x2 @ 12-1/2"
2 - 1x2 @ 14"
1 - 1/4" plywood @ 14" x 14"
Cutting Instructions
Cut the 1x2 pieces with the compound miter saw.
Cut the plywood with a table saw.
A circular saw can also be used to cut all the pieces.  Just clamp a straight edge to the piece you are cutting to use as a guide - getting good cuts is very important.
Instructions
Step 2
Step 3
Mark out the chess grid and draw pencil lines.
Watch the video for details on how we taped and painted the chess board quickly and easily.